Zoe Saldana looks absolutely stunning as the cover star of Women's Health Naked issue, showcasing her figure in two beautiful pictures.
The
Star Trek
actress tells the magazine that she's happy with her body at the age of 36, even if she's toned down her gruelling exercise regime in recent years.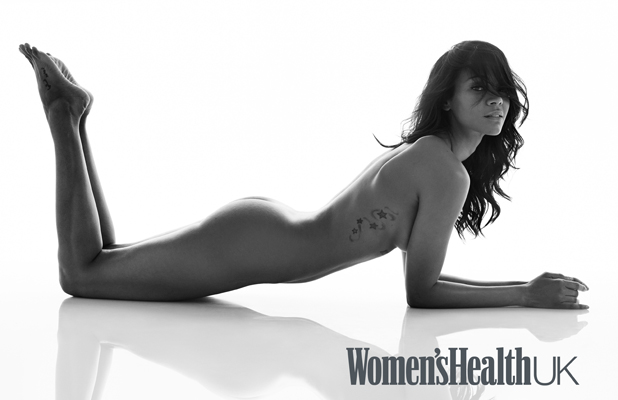 "I'm exactly where I want to be. I do feel beautiful in a way that even when I was working out a whole lot, I sometimes didn't. Because there have been times that I was really slender and I didn't like that I sometimes looked a little too muscular and flat chested – you'll never be completely happy, so at the end of the day it's like, 'F**k it. Just be happy, regardless.'"
Zoe is known for being Hollywood's sci-fi darling, frequently portraying action movie heroine roles, but before that, she started her career as a dancer, which meant strict training regimes.
"This past year I've had to start letting go," she admits. "My body dictated it as if saying, 'Slow the f**k down!' … And I struggle with that. I love to be an athlete."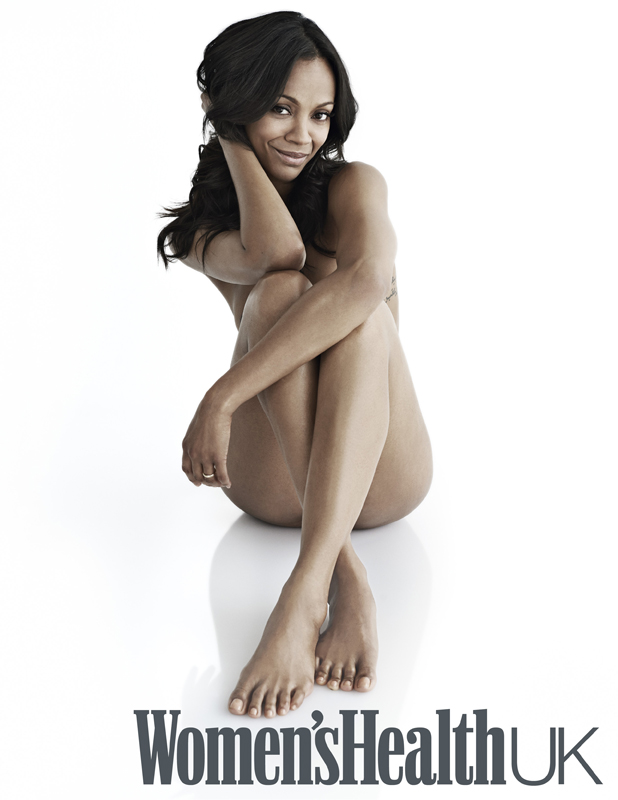 "My body is less toned. I do look in the mirror and see things I don't want to. My first reaction is [she does a horrified gasp] and then I breathe and I think, 'I'm a woman, I'm 36, my body is changing.'"
She added: "I've learnt to listen to myself, so whenever I don't feel like doing anything that starts with 'I should' then I don't."
We reckon Zoe looks absolutely amazing! She's the cover star for Women's Health's Body For Life campaign.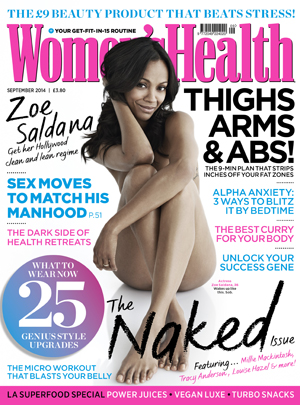 Zoe hit the headlines last week amid rumours that she's pregnant with her first child and, although she has yet to directly comment on the speculation, there's no mistaking a blossoming baby bump in recent photographs.
She married Italian artist Marco Perego in a secret ceremony in London last year, only revealing the nuptials had taken place after they were over.
"We give each other a great deal of support and love but it wasn't because we found it in each other, we came that way and then got together," she tells Women's Health.
"That's what I love about it. I do believe whatever's meant to be will be – but had the universe said, 'Let's just wait, he's going to come into your life later.' I would've been fine on this journey I was on just knowing who the f**k I was."
Check out more from Zoe Saldana for Women's Health here
The Zoe Saldana interview launches the Women's Health Body For Life campaign in the September Naked issue – on sale Wednesday 30 July. Also available as a digital edition.
Got an iPad or iPhone? Reveal Mag is specially designed to fit!