Hunger Games fans have been given their first look at Mockingjay - Part One - and it's fair to say the excitement level is through the roof!
The one-minute teaser clip premiered at Comic Con last night, offering the first footage of District 13 and new characters such as President Coin, played by Julianne Moore, and film director Cressida, played by
Game of Thrones
' Natalie Dormer.
Watch the trailer:
In the trailer, we pick up from where
Hunger Games: Catching Fire
ended, with Katniss Everdeen (
Jennifer Lawrence
) rescued from the arena for a second time and informed that her home of District 12 has been burned to the ground, so she's being taken to District 13, which she'd thought was extinct.
Gamesmaker Plutarch Heavensbee (played by the late Philip Seymour Hoffman) is seen talking with District 13's President Coin about the necessity of getting Katniss to lead their rebellion against the Capitol.
It's the first time we've seen District 13 and its residents on screen.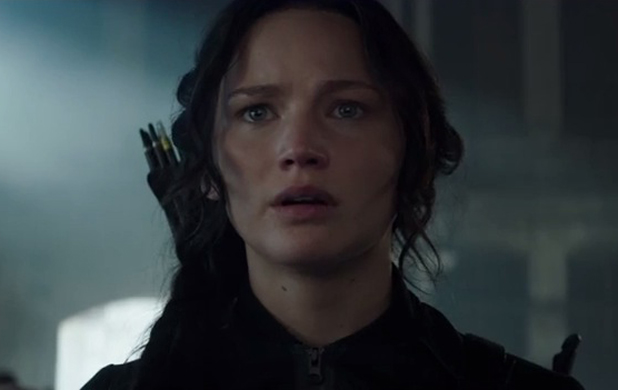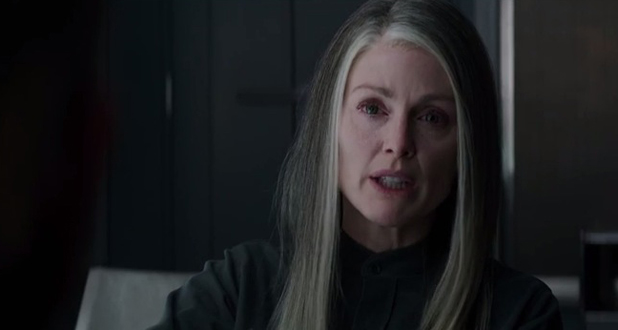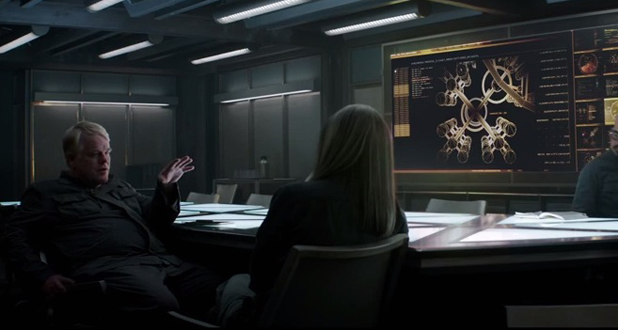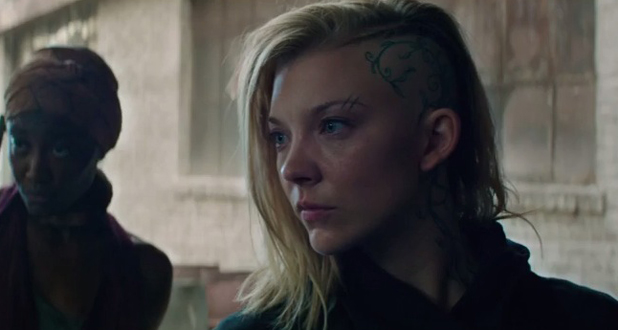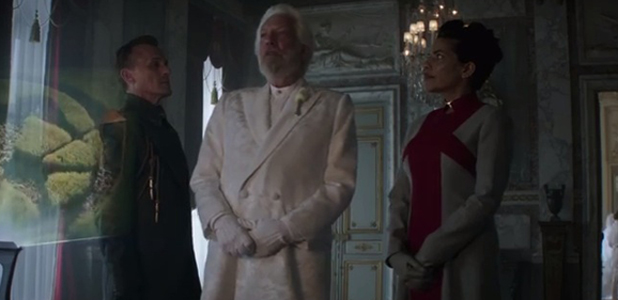 We also see evil President Snow (Donald Sutherland) banning the symbol of the Mockingjay, which has become the symbol of the revolution thanks to Katniss.
The short trailer gives us a glimpse of Liam Hemsworth's gorgeous Gale, but the equally lovely Peeta, played by Josh Hutcherson, doesn't feature. (He did, however, appear in a previous President Snow-centric teaser.)
Mockingjay - Part 1
is the third film in the fantasy series based on the books by Suzanne Collins. The series will conclude on screen next year with
Mockingjay - Part 2
.
At the close of
Catching Fire
, we learned that Peeta had been captured by the Capitol and President Snow, while Katniss was rescued from the Hunger Games arena and taken to District 13 by Plutarch, who was working against the capitol unknown to her.
The Hunger Games: Mockingjay - Part 1
opens 21 November.
Got an iPad or iPhone? Reveal Mag is specially designed to fit!