Charlie Simpson may be most famously known to some as one third of Busted, but fast forward ten years and he's now a married man about to reembark on his solo career.
From Busted to Fightstar, Charlie has had his fill of band life and now headed for the road with just his guitar for company, the 29-year-old is continuing his solo streak.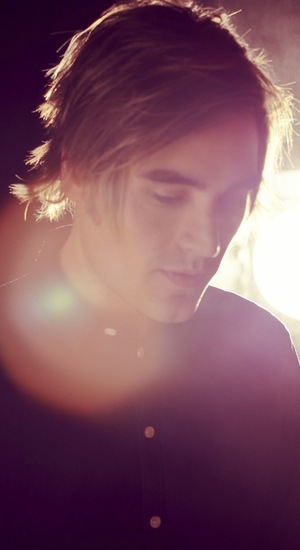 Only recently, Charlie admitted he'd been ready to move on from Busted, which led to their split. But having grown up since then Charlie, who is usually fairly tight-lipped when it comes to private matters, has now openly spoken out about his past and his future – a lovely wife who he has only just recently wed…
Still visibly on cloud nine,
Reveal
caught up with Charlie to hear all about his recent nuptials, get the low down on his new music and find out how he really finds it going it alone.
Hi Charlie! First things first, you've just got married?! Congratulations! How was it?
"I have! Here's the proof
(Waves his wedding ring enthusiastically at us)
… It was amazing. My wife is originally from Kenya and we were thinking about having the wedding there, but it's such a tall order to get everyone to fly out so we crossed our fingers for the weather and brought Kenya to England in a Kenyan themed wedding."
Very cool. And how was your honeymoon?
"We went on an amazing honeymoon to Bora Bora it was just unbelievable! I thought I was going to pull the curtain down and be back in England, it just didn't seem real. It was that beautiful!"
We bet. Our readers loved hearing about your engagement, but your wedding came as a bit of a shock – noone knew when you were getting married?
"Yeah, I really don't talk about it. I do keep private but I've probably talked about my personal life more in the last few weeks than I ever have in the last six years and I'm not even joking!"
Are you still buzzing about it all?
"Yeah, yeah!... I just feel like I like my private life to be private. My music life I share so much of it.. but I'm excited and when I did talk about it, everyone seems really happy for me and it's a very special time. My wedding genuinely was the best day of my life, sounds cliché, but I'm really happy."
That's lovely. Obviously it hasn't been very long, but are you enjoying married life then?
"I'm only a couple of weeks in, but it's good man! It doesn't actually feel that different, it probably will when we decide to have kids for the first time. That will feel different."
So babies are on the cards?
"Yeah, I don't know, maybe soon… maybe… who knows. I'm open to it!"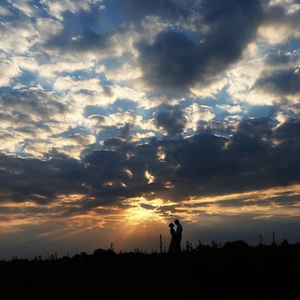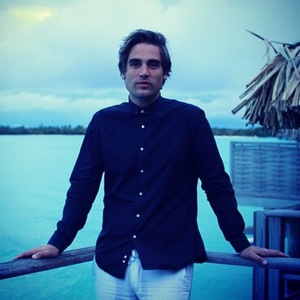 Exciting! Now you're back to work with a brand new album, what can we expect from you this time?
"The album is called
Long Road Home
and it's out on the 4 August, it's my second solo album and it's been quite a long time in the making… I'm excited for people to hear it. It's got more of a folky edge to it, much more stripped back, a lot of harmonies going on – I love that big harmony sound. A lot of this album was recorded live and it's quite a happy record, a warm-sounding album."
What was your inspiration for your new material?
"It's funny as I tend to write sad songs, I find it easier to write sad songs, but I just got married and I'm in a happy place now – it's totally a happier record."
And you've said it features some of the best songs you've ever written, are you happy with the finished product?
"Definitely! It was quite a struggle actually, half way through the writing process I had a bit of writer's block… I had to take a bit of a break from writing and find my creative spark again."
Did it help?
"It really did. I went to the States and it timed quite nicely with me doing a tour over there and I just kind of forgot about writing music for the summer. I spent two months out there, came back and was so excited to get back into the studio… I think that's when you write your best music when you're in that place and you don't want to go home and sleep, you want to keep on working."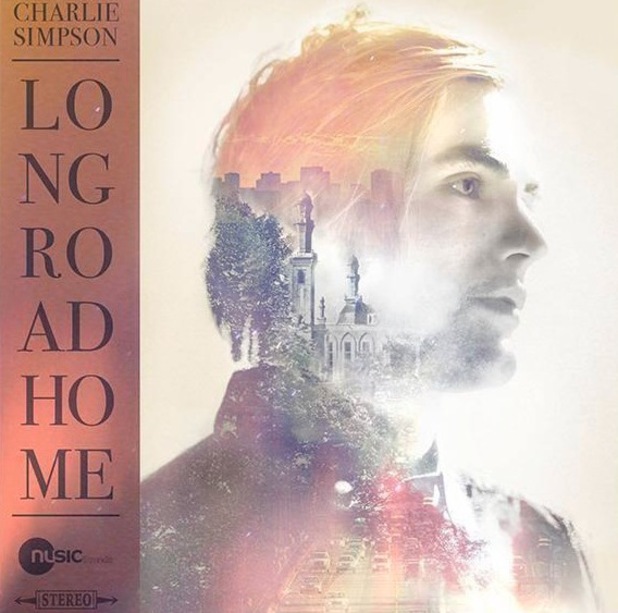 Do you have a favourite track on the album?
"The title track 'Long Road Home'. It sums up the record in the best way and it's a great driving song, great to listen to on the road!"
Your new single from the album is 'Haunted' and we can't help but notice there's two of you in the music video…
"It's pretty cool, I play a director and a warped, diva version of myself. I'm a big fan of the TV show
Curb Your Enthusiam
, it's like a satire so we decided to have me playing the music video director and the artist… and I'm a bit of a douchebag artist – it was fun!"
Before you've always been in bands, is it weird doing all of this on your own now?
"Interviewing is the weirdest, I look to my right and I'm like 'oh yeah…just me". I have a band on stage so I get that band environment when I'm playing…I wouldn't find it very fun just me, I'd get really lonely. I like interaction, it's good to share it with people.
"I think being on your own makes writing harder in some ways as you don't have that outside perspective, you come up with an idea but you don't have anyone else in the room to say 'oh that's really cool' or 'try that'. It's a different vibe, but it does also give you creative freedom to do what you want to do. It definitely takes adapting to, but I've enjoyed it a lot."
And what do you prefer band life or solo life?
"I like a both and I like that I can do both, I don't plan on doing solo stuff all the time. My brothers are both musicians, I'd love to do something with them and just have the freedom to always come back to myself – if it's just me, I can do it whenever I want."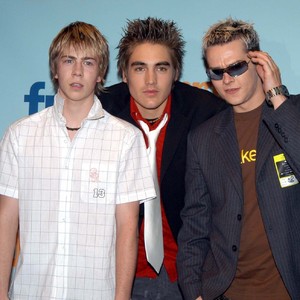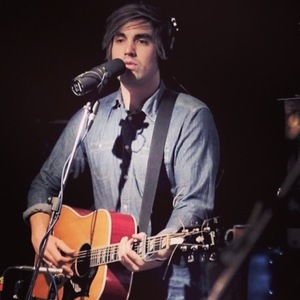 You chose not to be a part of McBusted, do you ever get tired of people constantly asking you about it?
"It doesn't bother me, it was inevitable I would be asked about it. I'm glad they're having a good time, I went through a long time of not speaking to them [Matt Willis and James Bourne] at all so it was nice to get back in contact when they rang me and said they wanted to do it. It's good man, everyone's having a good time."
You've spoken quite openly about the Busted split and how you found things quite difficult towards the end. How do you look back now on your time in the band?
"I look at it fondly now, when I left I wasn't in a very good place. Time has changed my perspective on it, I was so young when I started I was 15 and I'm 29 now so I look back and am very appreciative. We had an amazing time and did some great things, I'm very happy that my journey has led me to this point."
This point being headlining your own gig at Camden Roundhouse in October (very cool), excited??
"I absolutely cannot wait, it's my favourite venue in London! I think it's going to be a real stellar moment for me. I think it's going to be one of the highlights of my entire career."
Did you ever think looking back you'd get to this point?
"No. Never. That's what makes it special because it is me on my own and my own stuff. It's very humbling the reaction I've had, because my solo stuff is so different I wasn't sure what the reaction would be and it's very nice that so many people have supported me in it, I feel very lucky I get to do this for a job every day!"
So what do you hope is next for Charlie Simpson then?
"Glastonbury – that's definitely one to tick off the bucket list!"
Long Road Home is released on Monday 4 August. Charlie will play at the Camden Roundhouse on 14 October 2014, for more information click here.
Watch the video for Charlie's single 'Haunted' here: