Katie Price has revealed that her husband Kieran Hayler "will be gone" if he cheats on her again.
Katie, who is eight months pregnant with Kieran's second child, declared during her Fubar Radio show this morning that her hubby is on his last chance.
However, while on air,
Katie also opened up about how Kieran is receiving therapy for a "sex addiction"
, adding that his actions could have been due to "traumas" in his past.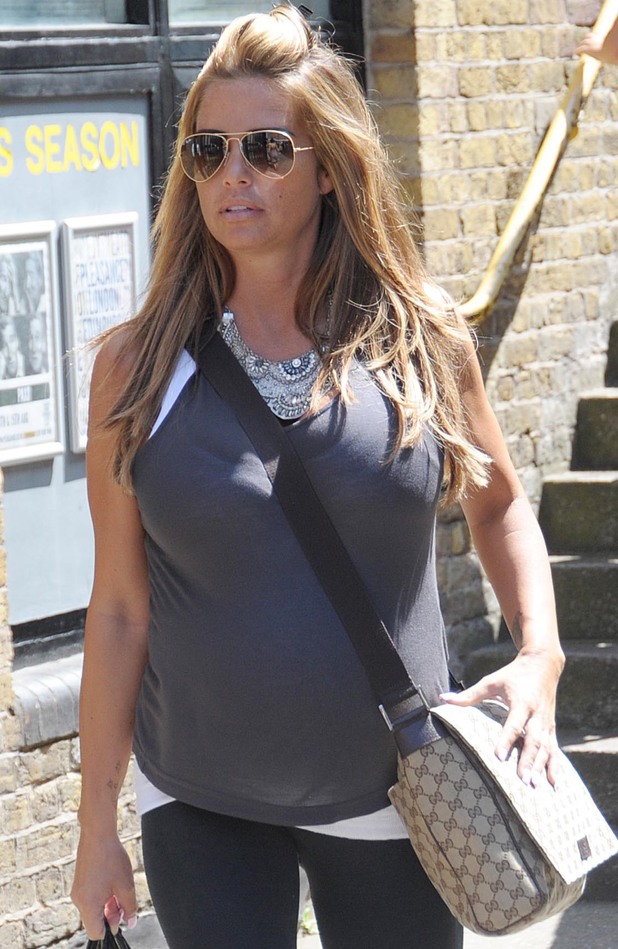 Speaking to her co-host Mark Dolan, Katie revealed: "If it happened again, absolutely he would be gone.
"I would never have wasted my time and effort if I thought deep down he was greedy and wanted sex elsewhere. I know about his past, there's lots of elements to it."
Katie's world came crashing down on 7 May after she discovered Kieran - who she had only been married to for a little more than a year - had been sleeping with her best friend for seven months.
To make matters worse, they bedded each other while Katie lay in hospital in France after their son Jett's premature birth.
Since then,
Katie has also claimed that Kieran slept with another of her close friends
to fuel "his addiction".
And, during her radio show, she explained the worst thing about Kieran's cheating was that "she knew" deep down what was going on.
"What upsets me most is that I knew something was going on," she said. "I just couldn't put my finger on it. People would just tell me, 'Kate, it is your hormones'."
Although
Katie has said she could "throttle" Kieran
for ruining their perfect marriage, she insists his actions were purely down to his addiction.
"He had different sex with me than them," Katie added. "With them it was quick and over, but it was completely different with me. It was more than five minutes."
Is Katie Price right to stand by Kieran Hayler? Answer in our poll...
YES - Good for her for trying to work through it
29.27%
NO - She should've kicked him out straight away
70.73%