Tulisa has issued a statement following the collapse of her drugs charge trial this morning.
The former
X Factor
star read a statement outside Southwark Crown Court on Monday (21 July) shortly after a judge threw out the case against her.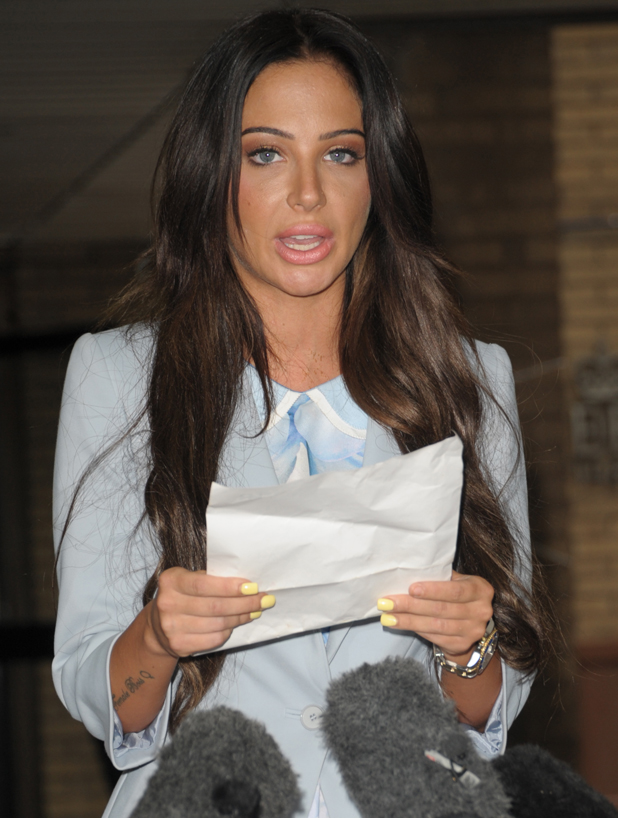 A Sunday newspaper sting operation had accused
Tulisa
of offering to help an undercover reporter, Mazher Mahmood, meet an alleged drug dealer. She vehemently denied this.
The 26-year-old had pleaded not guilty to the charge of being concerned in the supply of drugs and had said she was looking forward to proving her innocence in court.
Today, after the trial was dismissed, the N-Dubz star read a pre-prepared statement on the steps of the court, saying this had been an "horrific and disgusting entrapment" and that her life had been "ruined" over the last year.
Tulisa's statement in full: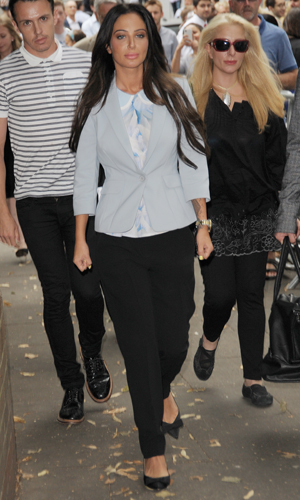 "Let me be perfectly clear. I have never dealt drugs and never been involved in taking or dealing cocaine. This whole case was a horrific and disgusting entrapment by Mazher Mahmood and the Sun on Sunday newspaper.
"Mahmood has now been exposed by my lawyers openly lying to the judge and jury. These lies were told to stop crucial evidence going before the jury. This evidence shows that I told Mahmood's long-standing driver that I disapproved of drugs, which is the truth.
"It is clear that the driver was pressured to change his statement to strengthen Mahmood's evidence and to damage mine. Thankfully the lies have been uncovered and justice has been done.
"This case only happened because Mahmood and his team tricked me into believing I was auditioning for a major movie role. They targeted me at a time when things were going badly for me and they had no mercy. Mahmood got me and my team completely intoxicated and persuaded me to act the part of a bad, rough, ghetto girl. They recorded this and produced this as evidence when I thought it was an audition. It was a terrible thing to do.
"As my lawyer said at the outset, we have now succeeded in exposing the real culprits and, most importantly, the real liar. As someone who has had my life ruined for the last year I strongly believe that this type of entrapment should not be allowed to happen to anyone.
"I urge both the police and News UK to investigate Mazher Mahmood and his team and to put an end to his deceit in pursuit of sensational stories for commercial gain. I have not been able to work for a year, and I am now looking forward to resuming my career.
"I will use these experiences to make me stronger. I would like to thank all the people who have supported me through this terrible ordeal, including my fans and, of course, my legal team."
Meanwhile, a spokesperson for The Sun on Sunday has said Mr Mahood has been suspended pending an investigation.
A statement from the publication read: "We are very disappointed with this outcome, but do believe the original investigation was conducted within the bounds of the law and the industry's Code. This was demonstrated by the CPS decision to prosecute.
"The Sun, of course, takes the judge's remarks very seriously. Mr Mahmood has been suspended pending an immediate internal investigation."
Got an iPad or iPhone? Reveal Mag is specially designed to fit!