TOWIE's Danielle Armstrong and boyfriend James 'Lockie' Lock say they will confront co-star Vas J. Morgan after he recently tweeted that Danielle was "scum".
During Wednesday's episode of the ITV2 reality show, viewers saw
Vas talk to Lauren Pope and Lewis Bloor about comments Danielle allegedly made about his fashion collection on a recent catwalk show.
Vas said a friend of his in the audience was sitting next to Danielle, who was reportedly making less than complimentary remarks.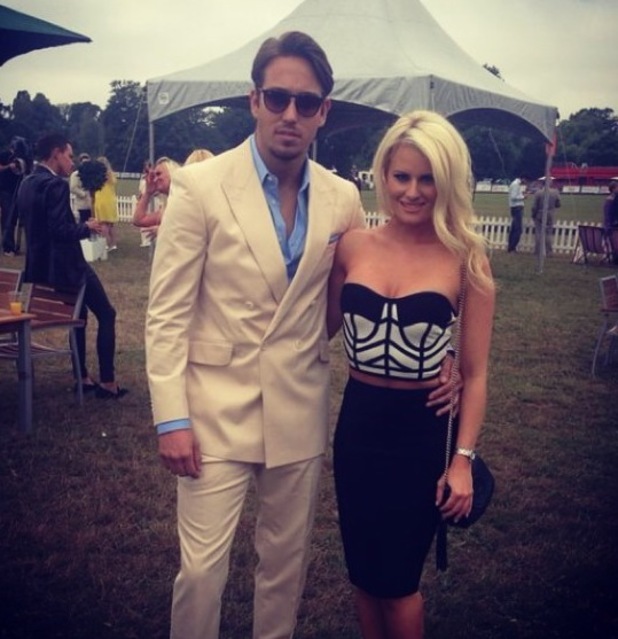 Vas claimed: "She was saying, 'This show is weird. Vas is weird. The clothes are disgusting.' And saying I'm snobby and stuck up and she doesn't know why I am here."
Vas explained that he had sent a tweet - which now appears to be deleted - saying: "When scum like
Danielle Armstrong
start to get fashion it's the moment high fashion doesn't exist. Thank God she doesn't get it."
Fashion blogger Vas also called Danielle "the most vile human" he has ever met.
Now, Danielle has responded to Vas' claims, saying although she did comment on the fashion show, she doesn't remember saying it was "s***".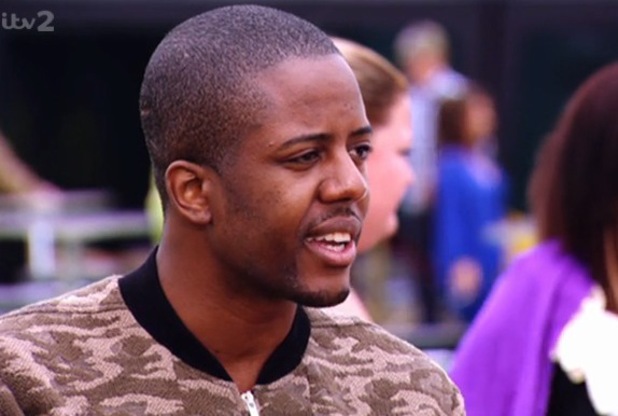 Speaking exclusively to the
official TOWIE website
, Danielle said: "I'm definitely going to confront Vas about it. I've got to, otherwise I'd be fake. We're in the same circle of friends and he's going to be at places that I go to, so it would just be weird not to. I'm genuinely quite intrigued to find out what I've done for someone to call me scum."
James, who recently reunited with Danielle, added: "I'm going to let Danielle handle this herself this time, but I will be having a chat with him as well because obviously Danielle is my girlfriend and I'm very defensive of her."
James and Danielle recalled the moment they first saw the tweet, with Danielle saying she thought it was "a joke" and from a "fake account".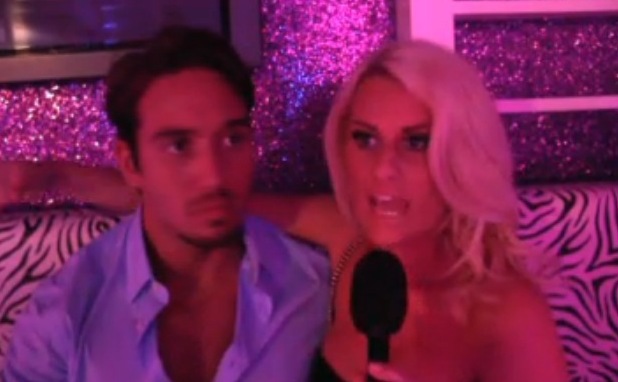 James said: "After finding out that it's actually real, the guy is either extremely brave or very stupid."
Danielle continued: "I can't wait to find out what I've apparently done to offend him so much for him to call me that. I've got a feeling that it could be that he dressed my boyfriend like an absolute wrong 'un at the fashion show and I did comment.
"I can't remember if I said his collection was s***. I generally can't remember saying that. I don't think I would have said it was s***."
James added: "To be fair though, it weren't the best, was it?"
TOWIE airs Sunday and Wednesday nights at 10pm on ITV2.
Reveal is now on Google Plus! Join us here for the latest pictures, fashion and celebrity news!