He's known for his gorgeous, brooding looks and pretty impressive pecs. But Hollyoaks hunk Charlie Clapham hasn't always been so fit.
He tells us that as a teenager, he struggled with his weight and felt insecure about his appearance. It was only when he landed the role of Hollyoaks bad boy Freddie Roscoe that he decided to get himself into, as you can see, very good shape!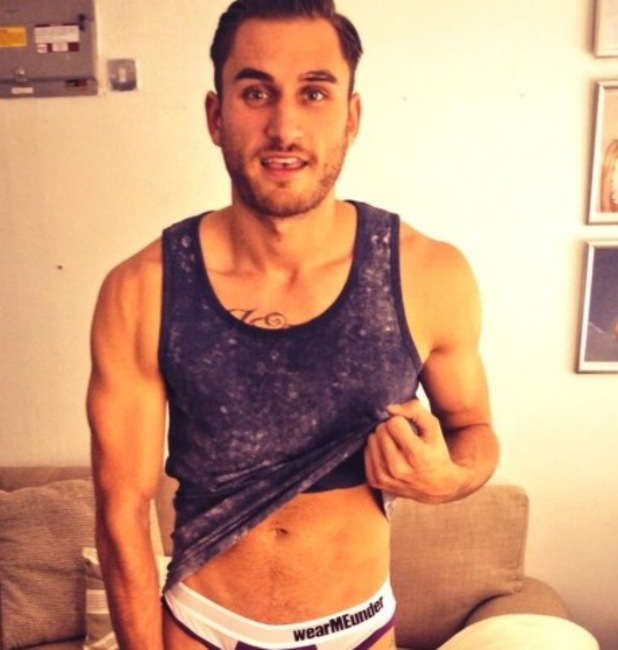 He tells us: "I moved to Leeds when I was a teenager. I fell in love with a girl and moved up there from Leicester to be with her.
"I didn't have a job when I was up there. I just laid in bed all day and just ate loads of takeaways. I was massive at one point. I weighed about 16st but I just looked huge. I didn't look good, I was chubby."
"There's a guy I know called Lee. He's a Thai boxing instructor and he's like a brother to me. I just rang him up and said, "Lee, you'll never guess what I've just found out? I've just got a contract to be a regular on
Hollyoaks
."
"I told him I had to really rip up, I felt I needed to drop weight so we started training hard twice a day. I'd be in the gym in the morning and at noon, every single day."
"I think I lost a couple of stone. When I was auditioning, I was something like 12 and a half or 13st."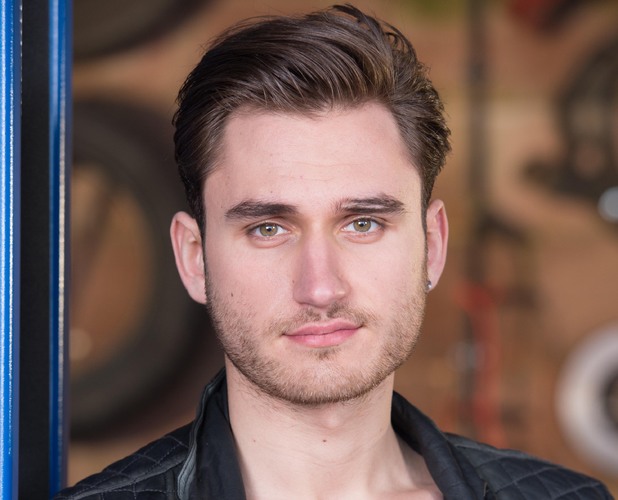 Charlie says it's all about keeping the balance.
"I still train alot and I eat well. But I still drink and go out a lot and I think it's important to find the right balance. I don't have a business with a shop window, my business is me and the show gets watched by a lot of girls!"
And like his character, Charlie isn't short on female attention. Although he seems shy to discuss his reported romance with co-star Stephanie Davis, he does admit to driving the fairer sex a little...crazy.
"What lad wouldn't want to go out and have women know who he is?" Charlie laughs.
"But at the same time, I've taken a lot of girls out for drinks and they've said they want to move to Liverpool to be with me. I don't think they realise that soap actors aren't paid hundreds of thousands!
"They see a nice car and they think, "He must be doing aright", but I've basically just splashed all my cash. I'm also from Leicester. the only other famous people from Leicester aren't of an age where they'd go out clubbing!"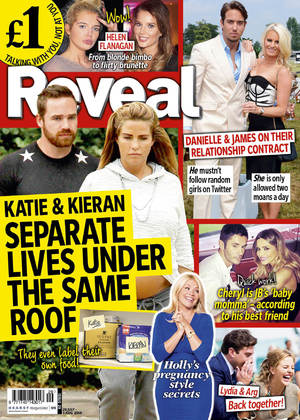 A trained-piercer at his family's tattoo and piercing studio in Leicester, Charlie says it took sheer will, determination and luck to break into the world of acting.
After minor parts in
The Bill
, Charlie landed a role in
Kick-Ass 2
as Goth Kid, before landing the role of Freddie Roscoe in
Hollyoaks
.
"It was mental. I went through a year of not having any auditions. but you either fade out or keep pushing through and eventually get a bit of work.
"I got an audition for
Kick Ass 2
and I was over the moon. Then on the day I finished filming, I got an audition for
Hollyoaks
, and I thought, "They'll be auditioning thousands of people", and then I got it!"
Charlie has also just finished filming another big role, playing Freddie the Nonce in a football hooligan spoof
The Hooligan Factory
and confesses: "I'm starting to make a career out of being creepy!"
Charlie's new film The Hooligan Factory is available on DVD and Blu-ray nowRead the full article and more in Reveal magazine out now
Got an iPad or iPhone? Reveal Mag is specially designed to fit!