Katie Piper gave us a cute glimpse of her baby daughter Belle Elizabeth last night after an evening run together.
As temperatures across London soared, Katie threw on her workout clothes and popped Belle in her buggy before they headed outside.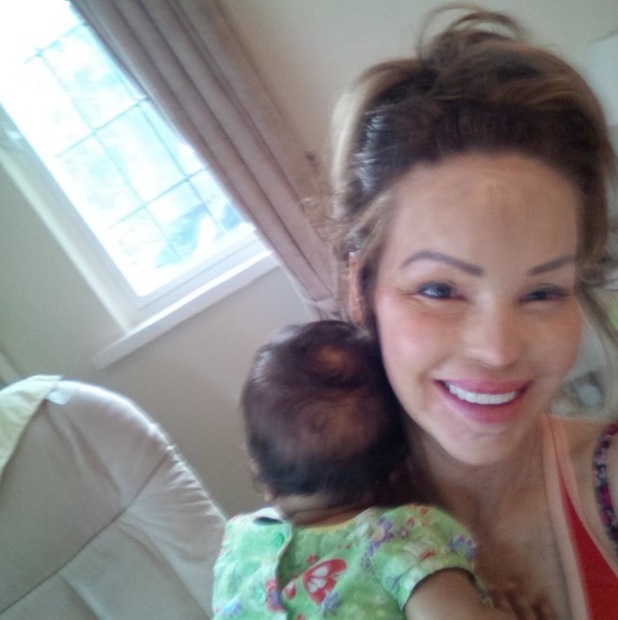 This weekend, Katie is taking part in a 5k charity run to raise money for the
Katie Piper
Foundation and is determined not to let the heatwave get in the way of training.
Sharing a cute picture of herself and Belle on Twitter afterwards, Katie said: "We r both a sweaty mess! Evening run with the buggy before Sunday @KPFoundation."
In 2008, Katie suffered serious burns after being involved in a horrific acid attack. She has since set up the Foundation, which helps support burns victims, and hopes to use her sponsorship to pay for a weekend away of activities and workshops.
Later this year,
Katie - who will be returning to our screens with a second series of Bodyshockers
- will be doing a half marathon so is treating this weekend as a warm-up!
On her fundraising page, the mum-of-one says: "This is my pre-training for a half marathon later on in the year but my training has been inturrpted slighty because of some unexcpeted eye operations so, although only 5k, it maybe a struggle!
"But enough of the excuses, I have been on maternity leave watching everyone else fundraise so I feels it's only right I get back into the saddle and raise some money myself!"
To sponsor Katie, click here!