Cher Lloyd is back in the UK after her success stateside and she looked gorgeous flashing her pearly whites in London today.
Pictured ahead of her appearance on BBC Breakfast this morning, Cher looked fabulous as she smiled for the waiting paps.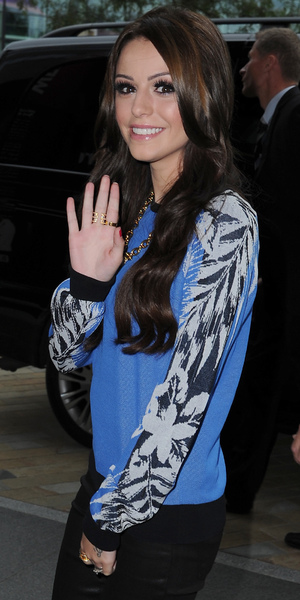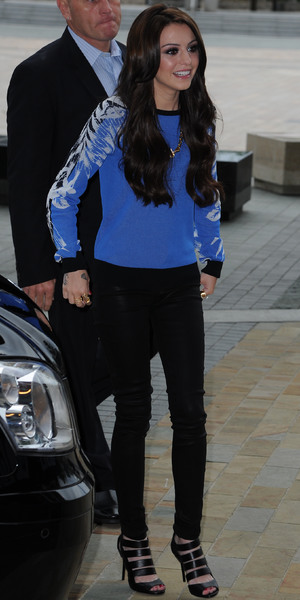 The pretty
X Factor
star looked stylish in leather, teaming her trousers with a patterned sleeved jumper and cutaway peep toe heels. Singer
Cher showed off her recently dyed brunette hair
, wearing her long locks in loose curls and sporting flawless make-up.
Excited to be back, Cher tweeted: "Up bright and early for @BBCBreakfast!! Tune in ;) #GladToBeBackUK."
After breaking the US over the last two years,
honorary all-american girl Cher
has returned to the UK to promote her new single 'Sirens' and album
Sorry I'm Late
that will follow.
Back home for a brief trip last month, the 20-year-old appeared on
Alan Carr: Chatty Man
. All in good humour, Cher admitted she was a bit of a brat in the past and revealed that now she thinks she was too young to go on
The X Factor
at 16.
Speaking to Alan, she said: "I'm so embarrassed looking back… I was so wrapped in 'oh everyone's against me, everyone hates me'... It took me a bit of time to grow up... Although I'm not making excuses, I was a bitch."
And when questioned on her US success, the star admitted she had no idea how she has become such a hit across the pond.
She said: "I wasn't meant to go over there for that long I only packed one bag! I got off the plane and I totally didn't fit in, I stuck out like a sore thumb."
Since hitting the US, Cher has made a name for herself with her music and has even taken to the stage with the likes of Taylor Swift and Demi Lovato.
Cher's new single 'Sirens' hits the shelves this Sunday 20 July.
Watch the video for Cher's new single 'Sirens' here: