Kim Kardashian's looks are the envy of many women across the world - but none more so than Claire Leeson, who has spent a whopping £18,000 to copy them.
Claire, 24, has forked out on a string of procedure including a boob job, hair extensions, spray tannning and teeth whitening in order to emulate reality star Kim's famous appearance - and has ended up boosting her confidence and overcoming childhood bullies in the process.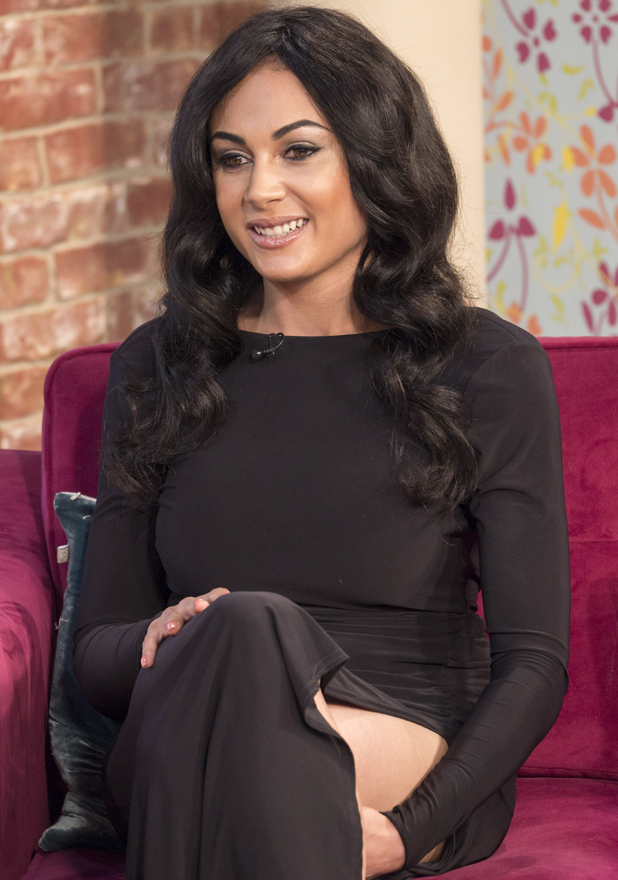 As for that most important part of Kim's figure – that booty! – Claire said she hasn't had an operation (yet) but instead wears silicone-padded pants to boost her derriere.
"They feel very real," she told ITV's
This Morning
. "I would like to have [surgery] done because my bum will never be as big as Kim's. I've researched the implants and I'm not really too keen on the outcome of them on my body so I'm looking at having fat transferred from all areas of my body and put into my bum."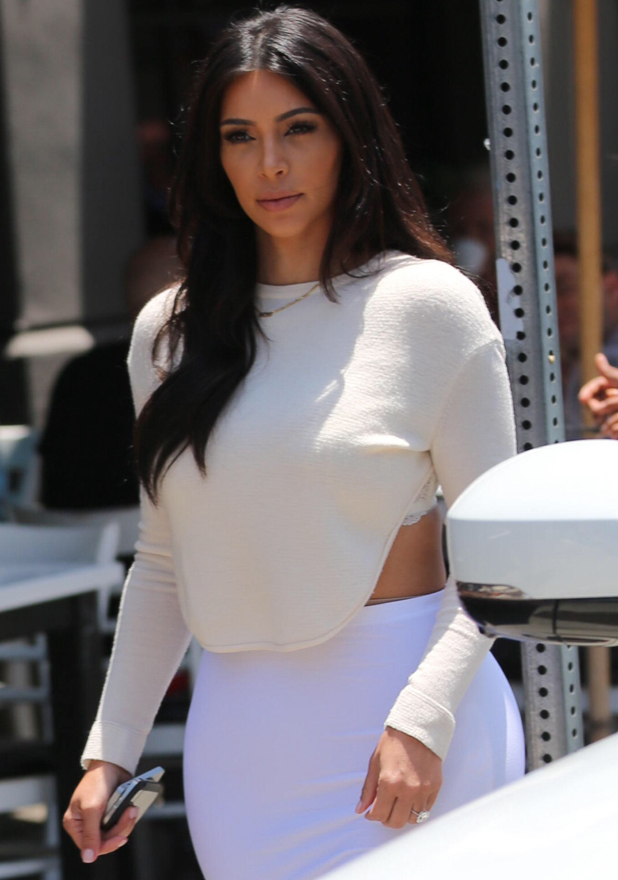 Claire said that although she does work, she owes around £6,500 on credit cards thanks to her glamorous Kim K lifestyle. She said she's had letters from bailiffs but "just ignores them and puts them away" for now.
"I say to myself I will pay them but then money comes in and I think about getting my Kimmy on with new hair or new make-up," she explained.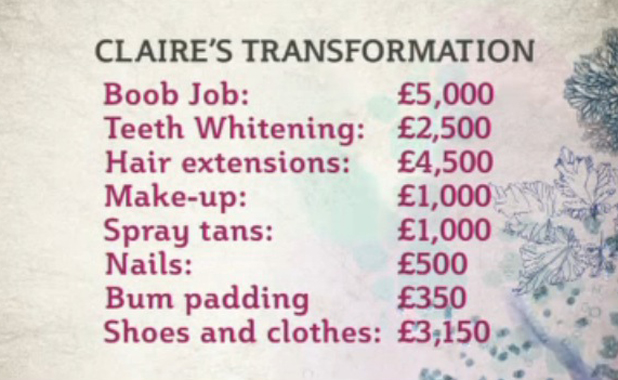 "At the moment I feel that what I'm doing may not be right but it's what I feel is best for me at the time being. When I get my Kimmy on, I feel like I'm unstoppable and untouchable and I can make something of myself and market myself in the same way Kim has done. And I feel strong inside myself."
She explained her transformation began when friends began saying she resembled the star and after she watched Kim's show,
Keeping Up With The Kardashians
, she felt they had something in common.
Claire said: "I look at Kim so much and would love to be exactly like her because sometimes I feel like I'm not fully confident all the time within myself. My family are really worried, but they are so used to it now, but I know that I want to be happy. In one way, I feel like I'm living in a fantasy and in a dream world. But it's real enough for me."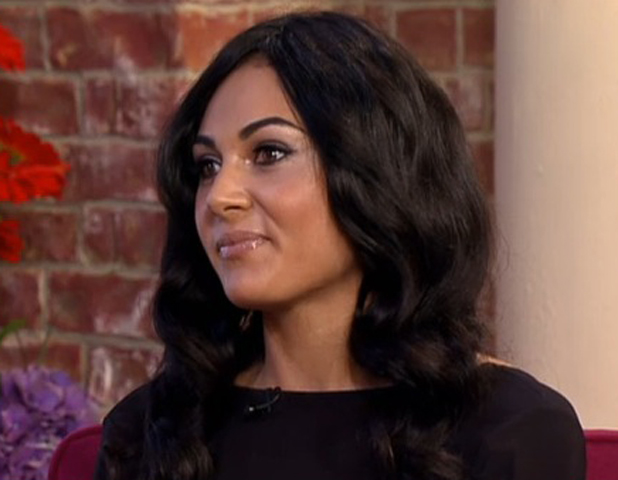 The brunette said she was badly bullied at school over her looks and it took her a decade to realise she wasn't unattractive - and emulating Kim's looks has helped build her confidence and make her happier.
Claire added that her own experience of bullying made her emphasise with Kim when she sees Twitter trolls attacking the star, and that she always makes sure to send her support to Kim online.
"I can see the trolling and relate to it. I try to give her as much support as possible because she is my idol. Being told I have similarities to her means a lot to me. I like everything about her. She has a certain ambience about her and certain aura and she's marketed herself to be something really sensational.
"She's achieved so much and doesn't let people get her down. I'd love to be like that."
Got an iPad or iPhone? Reveal Mag is specially designed to fit!