Former Busted frontman Charlie Simpson has admitted he is to blame for Busted splitting so quickly.
Shooting to fame as one third of Busted, musician Charlie has now opened up about his time in the band and his reasons for leaving so soon.
Speaking on
This Morning
earlier today, Charlie told hosts Phillip Schofield and Holly Willoughby agreed that it was mainly his decision for the band to come to an end, as he wasn't in the right "headspace" to continue.
Looking back, Charlie feels being in the limelight aged just 15 was "a lot to take on" at a very young age.
Revealing his reasons for quitting the band, he said: "As time went on, I started to get quite disillusioned with the environment I was in.
"It bothered me hugely that certain people thought Busted wasn't a bad that was writing songs or could play instruments... Matt [Willis] and James [Bourne] didn't want to stop, but I think it would have been disastourous for me to carry on."
After leaving Busted to join rock band Fightstar, Charlie separated himself from Matt and James, losing contact with the guys until fairly recently. Now, thanks to McBusted, the three friends are back in touch.
He said: "I'm happy to see them having a good time [with McBusted]... It's so nice now, we're back in contact and I look back now on my Busted time with fond memories. I've grown up now and I have a very different mentality."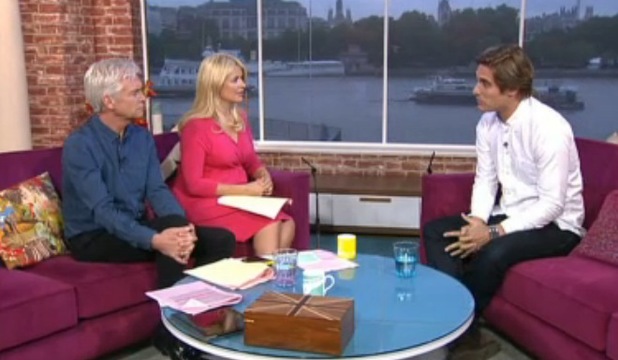 And with it,
Charlie also has a brand new wife
!
Charlie got married two weeks ago and gushed that his wedding was "the best day of his entire life".
Talking about his big day, he said: "People said to me weddings should be the best day of your life and I always thought that was a bit of a cliché, but it genuinely was."
After originally planning to marry in Kenya, Charlie enjoyed a ceremony much closer to home in England, but not without a little African influence.
"My wife grew up in Kenya, we thought about having it in Kenya but then we thought it's quite a big ask getting everyone to fly out so we decided to have it here and have an African theme... It was just the most spectacular day!" he said.
Aww, congrats!
Now flying solo, Charlie has been working on new material for his new album
Long Road Home
due for release next month and the singer let on it includes some of the "best songs he has ever written".
Long Road Home is released next month on 4 August.
Watch the video for Charlie's new single 'Haunted' here: