Nicole Scherzinger won't be reprising her role as an X Factor judge anytime soon, as the star says she is too busy focusing on her music instead.
When asked during an interview on
Lorraine
if she could ever juggle her role as a judge on hit talent show
The X Factor
with her music, Nicole was quick to say no.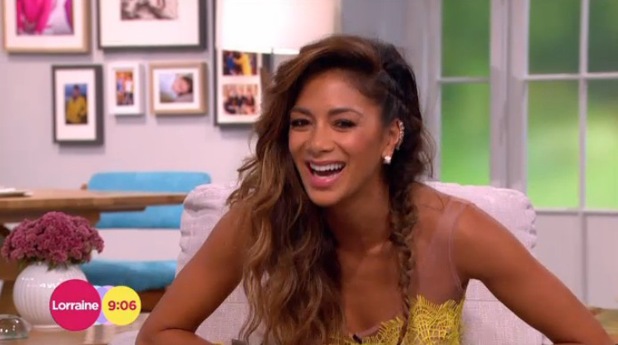 "I put my heart and soul into
X Factor
the past couple of years and now I'm going to be able to focus that time on my music," she said.
"Being on stage, that's my real communication and that's how I really know how to give back," she said.
And focusing on her music is exactly what Nicole has been doing of late.
Heading up and down the country on a crazy busy tour to promote her new single 'Your Love', Nicole has certainly brought the glamour with her on the road.
Showing off her
wild side in animal print in London
and
rocking big hair and flares in Manchester
, Nicole has looked nothing short of gorgeous on her promo trip. But despite constantly topping the glamour charts, a modest Nicole claims she is in fact just "really simple".
She told Lorraine Kelly: "You may think I'm glamorous... but if you see me at the gym, I look crazy. I'm all sweating and huffing and puffing and turning red!"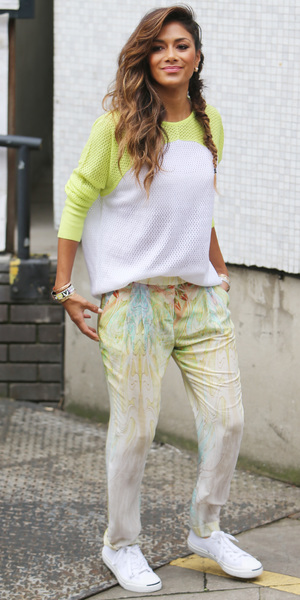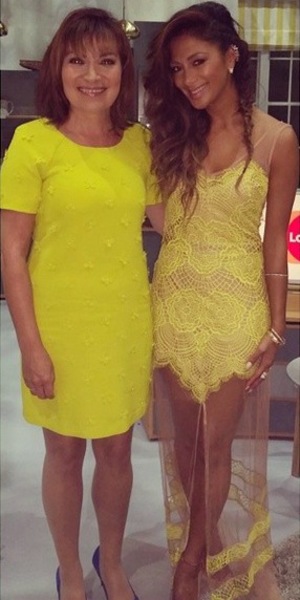 Insisting she likes to lead a normal life, Nicole also revealed her love for a few simple pleasures: "I love food and being able to sit down and enjoy a meal in people's company, I love funny movies, having girl talk... just being really chilled," she added.
One person Nicole loves to chill out with is the special man in her life, Formula 1 ace Lewis Hamilton. Speaking about his recent British Grand Prix success, the Hawaiian beauty couldn't be prouder of her boyfriend of six years.
She said: "I prayed and prayed and prayed that weekend and my prayers were answered. I feel like an adopted Brit, so to have my other half up there making everybody so proud, it was awesome."
N'aww.
Nicole's appearance on the ITV breakfast show comes ahead of her single being released this weekend. Spotted outside the ITV studios in a bright mesh jumper and trousers, Nicole soon swapped her causal attire for a stylish sheer, yellow dress to perform her track on the show.
Following Nicole's single will be her next album, which she has described as her most personal album yet.
'Your Love' is released this Sunday 13 July.
Watch the video for 'Your Love' here: