Paris Hilton has today released a new single called 'Come Alive'.
Paris' track went on sale this morning (9 July) and is an upbeat club tune about a how love can make you feel on top of the world.
Although the music video hasn't been unveiled yet, it is said to have an ethereal theme and feature Paris dressed in pink sequins and a unicorn!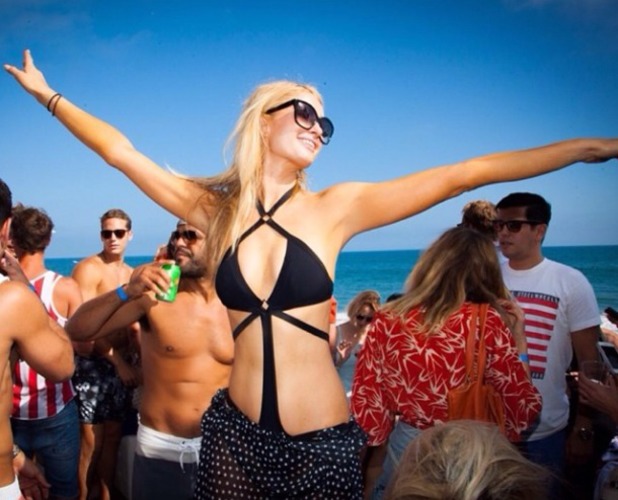 Paris' new song 'Come Alive' will feature on her forthcoming album, which she says is very different to her 2006 album
Paris
.
Speaking exclusively to
E!
, Paris said: "This has a completely different vibe from the first album, which was all pop music.
"This one has all different types of music, there's electronic music, electro pop, pop music. some love songs and a lot of dance music.
"I wanted something for everyone."
Paris released her first single 'Stars Are Blind' in 2006 and it reached No 5 in the UK singles chart. We must admit, we're still partial to listening to the hit on a summery day in the
Reveal
office!
Tweeting about her new song, the star said: "Good morning everyone! Wishing you all a beautiful day! Love Paris #ComeAlive."
US rapper Diddy has even shown his support by urging his Twitter followers: "Hey! Go buy @ParisHilton's new single #ComeAlive out today on iTunes!"
Listen to 'Come Alive' here: