Katie Price has recalled her wedding day to Peter Andre - and described him as a "sweaty fat Greek".
Katie, who is expecting her fifth baby, tied the knot with Australian and Greek Cypriot Peter in 2005 after meeting him on
I'm A Celebrity...Get Me Out Of Here!
.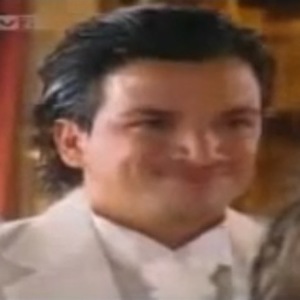 But, although she was smitten at the time, it's clear Katie no longer remembers her groom fondly...
Speaking on her FUBAR Radio show today (8 June), Katie laid bare her feelings about their luxury wedding, which saw her wear a giant pink meringue and arrive in Cinderella's pumpkin carriage.
She said: "On our wedding day, he looked like a proper sweaty fat Greek. He had hair extensions in." Ouch!
Katie and Peter had two children together, Princess and Junior, before their very bitter split in 2009.
The following year, Katie married cage fighter Alex Reid (then divorced him) and is now married to plasterer Kieran Hayer (although he admitted to cheating on her in May).
During the show, Katie also spoke about how long she waited until she slept with her past husbands and boyfriends - including footballer Dwight Yorke, who she had her son Harvey with.
"With Dwight, it was a month," Katie revealed. "With Pete, we were in the jungle and it wasn't soon after we got out. We got to know each other first.
"Kieran wasn't a month, maybe three or four dates, but I have to confess, Alex was on the first date. F*** knows what that was."
Katie added: "It's nice to make them wait, although you get some people who have one night stands and end up with the guy for years.
"The only reason why it's nice to wait is because the chase is a good thing. Sleep with them first night and that's what they think you'll do throughout your relationship. But there's no right or wrong."
Katie Price's past relationships:
Copyright: PA Images