The Saturdays proved it's not all work and no play as they soaked up the sun in Greece while filming their music video for new single 'What Are You Waiting For?'.
And if the sea and sunshine wasn't enough to make us jealous, their killer summer wardrobes definitely make us wish we all looked that good when we are on our hols!
Sporting some gorgeous and very stylish summery ensembles,
Rochelle Humes
, Mollie King, Frankie Sandford, Una Foden and Vanessa White look fabulous as they strut their stuff in their new music vid.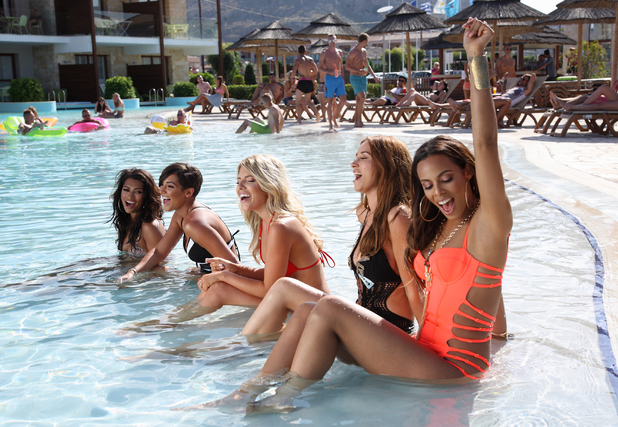 Getting a sneak peek into what life is like being The Saturdays, the girls revealed all in a backstage video on location at the First Choice Holiday Village in Rhodes.
As they worked up a sweat dancing around to their new track, Rochelle revealed there hasn't been anything they haven't managed to do while overseas!
She said: "We've been on a yacht, we've been in a jeep driving around Greece, we've been in a karaoke bar, we've been on a beach, we've been in a hotel villa getting ready, we've been in the pool… we've literally done everything there is to do in Greece."
If fellow band member Mollie had her way, they would have spent their entire trip beachside: "The beach was just beautiful, I don't think we ever wanted to leave", she joked.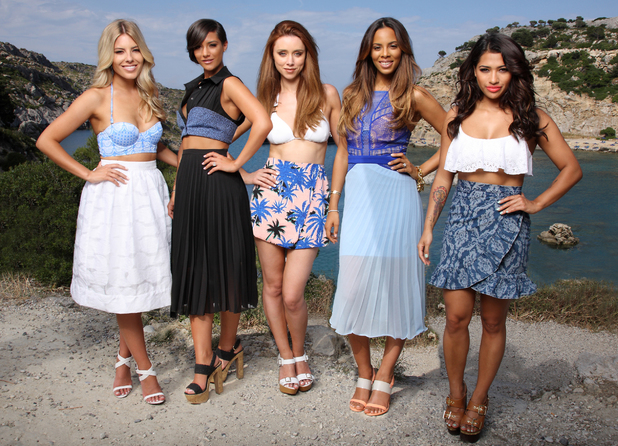 But it wasn't all work and no play for the girls during their time away. Proving there are perks to the job when it comes to filming in exotic locations, Una revealed it was just like "being on a girly holiday".
Being able to get some downtime to enjoy their Greek adventure, Una said she still found time to "pick up a tan" and the girls had all been for nice dinners too.
Sounds like a hard job!
We don't suppose you have an opening for a sixth spot anytime soon?
Pretty please!
The Saturdays'
new single 'What Are You Waiting For?'
is released on 10 August.
Following their new single, the girls will release their album
Finest Selection: The Greatest Hits
the very next day.
Watch The Saturdays on location in this behind-the-scenes video of the girls in Greece: