Michael Bublé has publicly shown his love for wife Luisana Lopilato and son Noah by wearing a soppy - but cute - T-shirt!
Michael joined Argentinian model Luisana and their little man yesterday (1 July) to celebrate Canada Day and he couldn't have looked happier.
Having been on a mega world tour since Noah's birth last August, Michael was clearly delighted to be back in his home country with his two favourite people.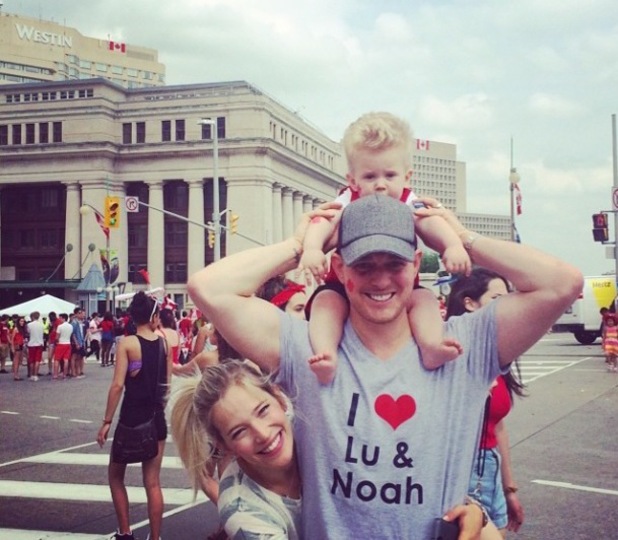 While enjoying the national celebrations in Ontario, Michael hoisted Noah onto his shoulders while Luisana grabbed her man around the waist and together they posed for a gorgeous picture.
In the snap, Michael is grinning broadly and wearing a grey tee with the words 'I heart Lu and Noah' plastered across the front. Is he the ultimate family man or what?!
After uploading the snap to Instagram, Michael said: "Happy Canada Day, Eh! #mbworldtour #Ottawa @lulopilatophotos #Noah."
Blonde bombshell
Luisana and Noah have accompanied Michael for most of his 'MB World Tour'
and they have been joining
the singer and his band backstage each night for a warm up
.
Earlier this week, the group performed a rendition of the Backstreet Boys' hit song 'Everybody' - and we can't get enough of Noah!
Watch the video here: