Beyoncé has got tongues wagging after changing song lyrics and wearing a wedding veil during hers and Jay Z's 'On The Run' tour.
Performing in Ohio last weekend,
Beyoncé
donned a wedding-inspired outfit and cryptically changed the lyrics when performing her track 'Resentment' (a song known to be about cheating).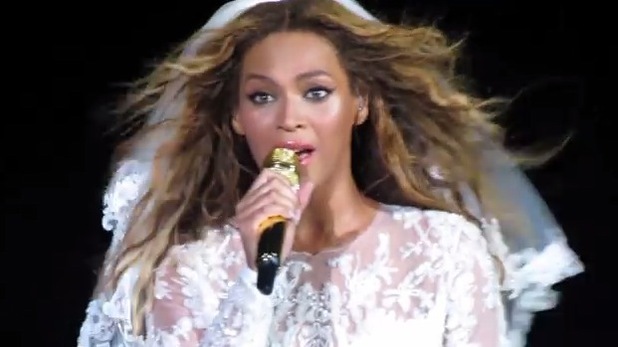 Instead of singing the track's original lyrics three minutes into the song, "Been riding with you for six years, why do I deserve to be treated this way?", the pop diva decided to change six years to 12 for her performance.
And after hearing the tweaked lyrics, fans were quick to pick up that Beyoncé and Jay Z have in fact been together for 12 years.
Earlier on their joint tour,
Beyoncé and Jay Z shared private footage of their wedding
, so this wouldn't be the first time Bey has made things personal.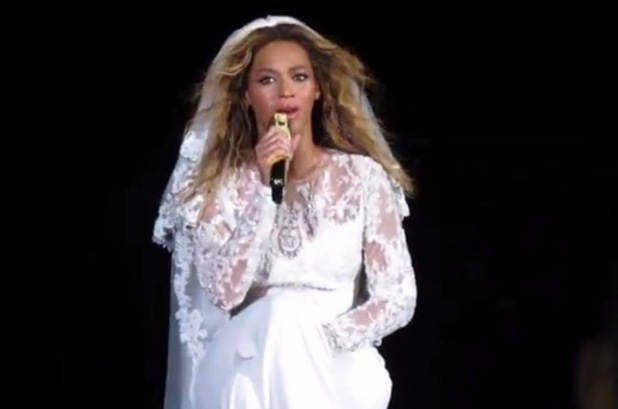 This latest incident comes following unconfirmed reports that the couple are having marriage troubles, sparked after
Jay Z and Solange were filmed arguing in the lift
at this year's Met Ball in May.
Meanwhile, during their tour Beyoncé has apparently got the upper hand on Jay Z when it comes to the size of their dressing rooms!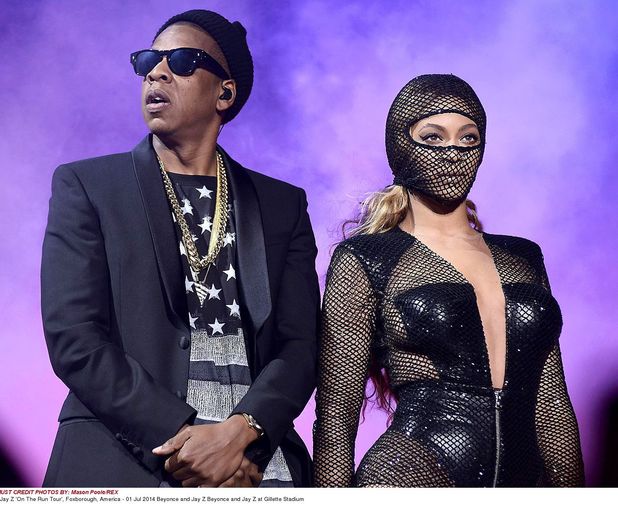 A source told
The Sun
, that the famous couple both have their own individual backstage areas at every venue and apparently Bey has made sure her's is a lot bigger than her hubby's.
So big reportedly that it makes Jay Z's area look like a "broom cupboard".
Well we guess she has to fit all her stage outfits somewhere!
Watch Beyoncé's tour performance of 'Resentment' here: