The gorgeous Nicole Scherzinger looks smokin' hot as the latest cover star for Cosmopolitan. And the girl sure knows how to rock double denim!
Looking scha-mazing on the front of Cosmopolitan's August issue, Nicole has us all digging out our nineties denim as she flaunts her stuff in daisy dukes and a denim shirt.
If only we could pull it off just as well as she does!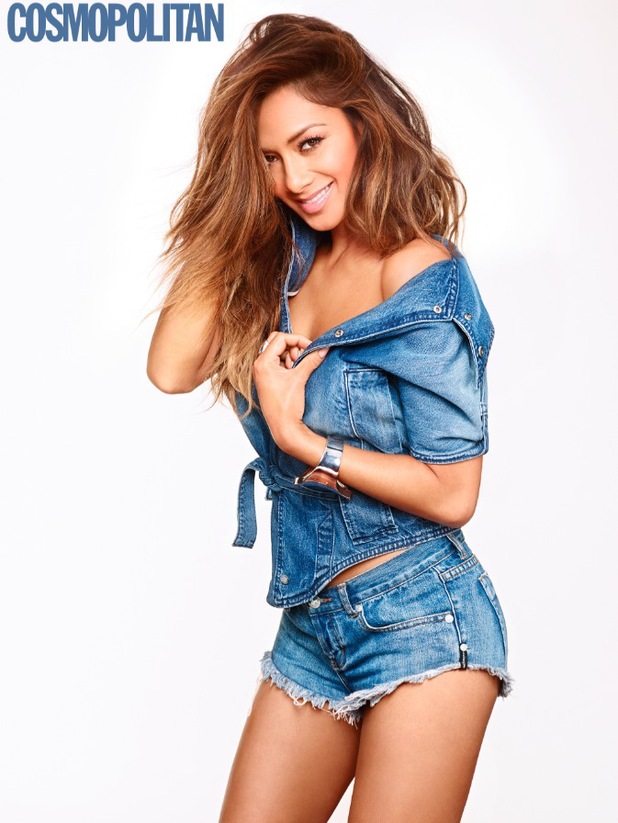 Inside the glossy mag's upcoming issue, Scherzy opens up to Cosmo to reveal that behind all her fire and sex appeal she is actually just like the rest of us and can be really quite shy.
Nicole, 36, admits that although she might act all "balls to the wall" on camera she isn't at all like that off stage: "I get past my shyness by making everything about others and not thinking about myself. That's what I did on
The X Factor
– I can be goofy and playful when it's about the acts. But when I'm off stage I'm not as big and animated."
But it isn't just her shyness Nicole has had to deal with. Speaking about her battle with bulimia, the singer reveals how the disorder "robbed her of living her life", almost stealing her twenties away from her.
"It was such a dark time for me. It robs you of living your life... I felt so alone... but I made myself so alone. You hide it from the world, you isolate yourself," she says. "It's sad to see how I wasted my life... I had such a great life on the outside, the Dolls were on top of the world but I was miserable on the inside. I'm never letting that happen again."
And true to her word, Nicole has never looked back.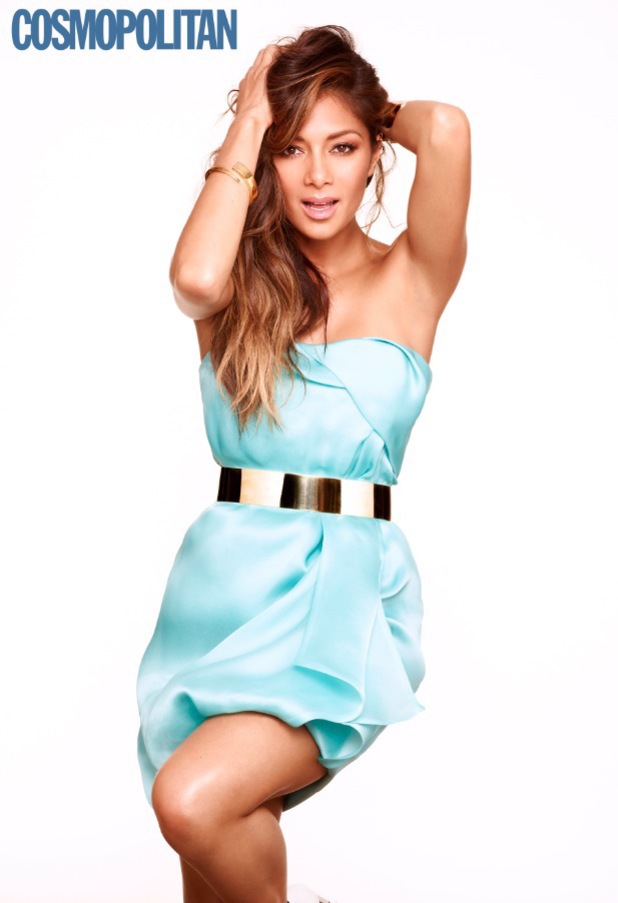 Going through her ordeal and coming out the other side has helped the former Pussycat Doll to realise just how important her story is for others who may be going through the same thing. To those she offers reassurance insisting that recovery is possible: "You can get rid of it forever... you can beat it – do not give up because you're so special and you're meant for such great things," she admits.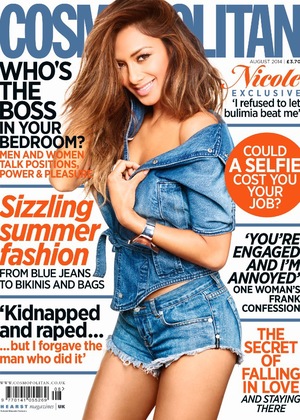 And Scherzy sure is living proof of just that.
Having won our hearts as a judge on the
X Factor,
Nicole has gone on to design her own clothing collection for Missguided and is now releasing new music to concentrate on her solo career.
And if that wasn't all to keep her happy, a loved up Nicole couldn't be happier with her Formula One beau, Lewis Hamilton.
Telling Comsopolitan their relationship is "crazy romantic", Nicole says she is very happy, despite the long distance between them sometimes.
Nicole adds: "Relationships are hard and having to hold a long-distance relationship is even harder. It's kudos to us for growing and trying – there's so much love there."
"I'm good and I'm happy... we have that love and respect for each other."
Nicole's new single 'Your Love' is out on 13 July.
The full interview appears in the August issue of Cosmopolitan, on sale 3 July. Also available in digital edition on Apple Newsstand. For further content, please go to the Cosmopolitan website here.