Fans of The Only Way Is Essex's are kicking up a stink as they want to see more of Jessica Wright and Ricky Rayment in the show!
Jess and Ricky are
TOWIE's
strongest couple, however they haven't appeared on screen nearly as much as some people would like in this series.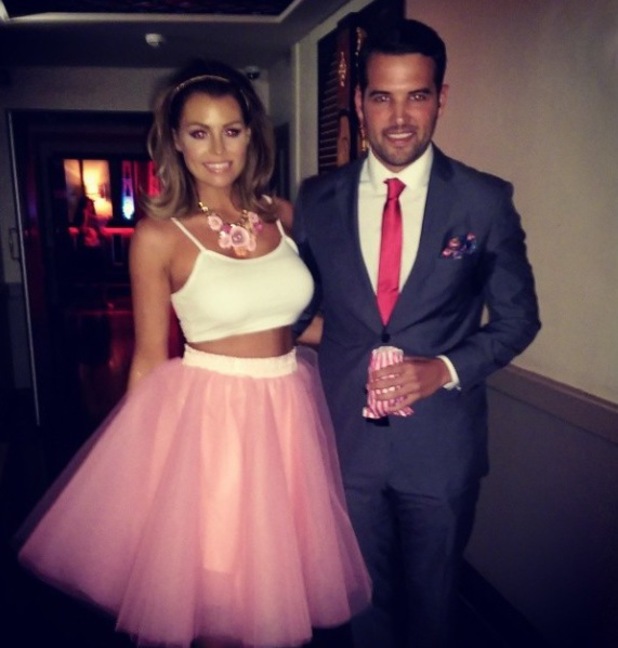 Last night, Ricky took to Twitter and asked his followers: "Haven't seen tonight's @OnlyWayIsEssex what's everyone's thoughts?" He was then met with dozens of replies, calling for him and Jess to have more airtime.
One follower replied: "@RickyRayment @OnlyWayIsEssex my thoughts is that
TOWIE
need to stop cutting your scenes."
Another added: "@RickyRayment @OnlyWayIsEssex just because you & @MissJessWright_ aren't in any dramas they don't show you both, shame really x."
Posting a screenshot of Jess and Ricky kissing at the Barbie and Ken-themed party, another fan said: "At least the 1 seconds we did see of @MissJessWright_ & @RickyRayment they we're cute."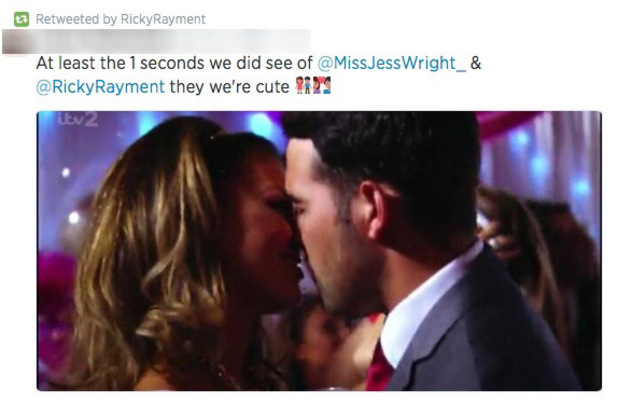 After reading the comments, Ricky replied to his fans and insisted that he and Jessica would love to have more scenes in the ITV2 reality series.
"Ha we want it too! Leave all comments with @OnlyWayIsEssex I'm sure they will try help x," Ricky told them.
He also posted "you win some you lose some" in reply to a Twitter user who had said: "You were on
TOWIE
for approximately 3 seconds."
What do you think? Do you want to see more of Ricky and Jess in
TOWIE
? Answer in our poll below!
Do you want to see more of Jess and Ricky in TOWIE?
NO - They're on screen enough
15.05%