Kelly Osbourne has unveiled her latest tattoo - and it sure looks painful!
The TV presenter, 29, revealed her latest inking on Sunday (29 June) and this time it's on the side of her head. It gives us a headache just thinking about it!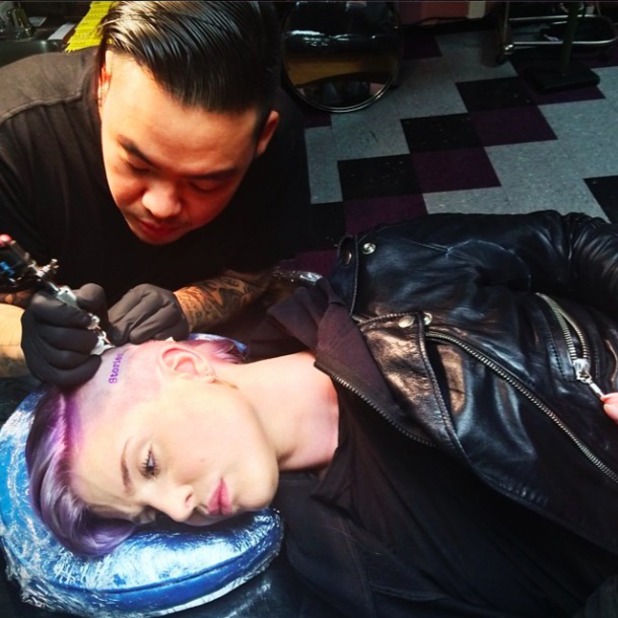 Kelly kept her social media followers updated during the procedure at famous tattoo parlour Shamrock Social Club on Sunset Boulevard in Hollywood.
Respected tattooist Dr Woo shaved the side of her head, then inked the word 'Stories...'.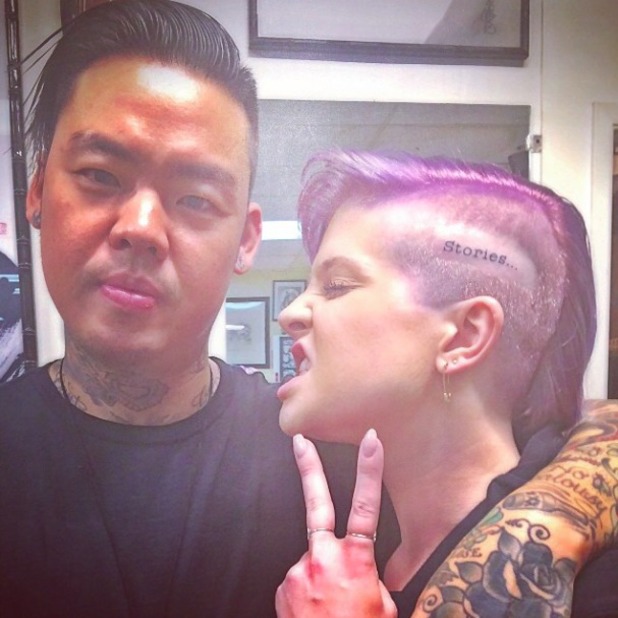 Kelly, who already has multiple tattoos on her body, later thanked him for his artwork.
She said: "Thank you @dr_woo_ssc it's magic what you can do! @shamrocksocialclub.
"First female member of the #ShamrockCrew thank you@Dr_woo_ssc for head tattoo!"
Last year, Kelly began the painful process of getting some of her 15 tattoos removed - including one of a keyboard on her arm - after admitting some were "a mistake".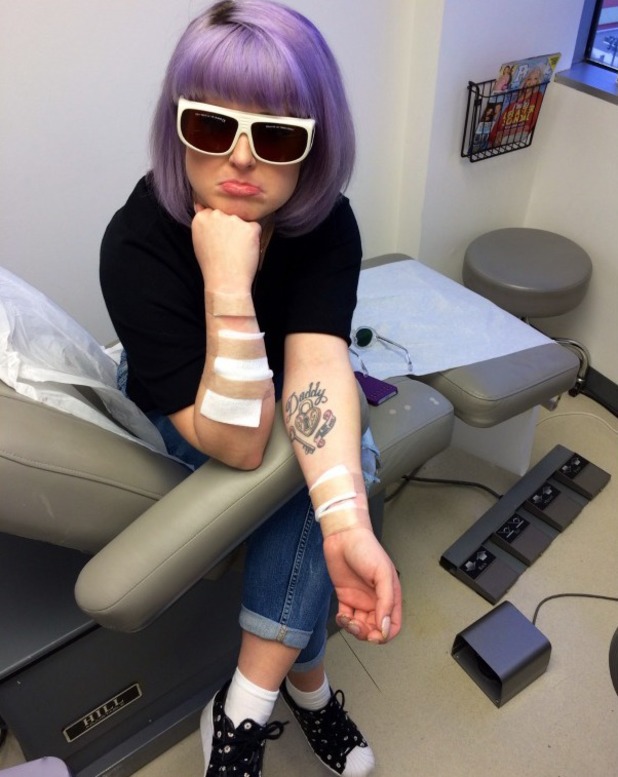 She also described her numerous inkings as a "form of self-harming".
After
having her third tattoo removed in March
, Kelly warned her fans to "think before you ink".
Do you like Kelly Osbourne's new tattoo? Tell us what you think in the comment box below!