Their bust up in TOWIE's Marbella special was awkward at best, and as the rift between the former BFFs continues, Chloe Sims tells us Lauren Pope should have known better than to fall out with her.
She tells us: "Lauren should have known better than to have crossed me. I think that's a lesson for everyone, because if you do, I won't take it laying down and I won't forget about it."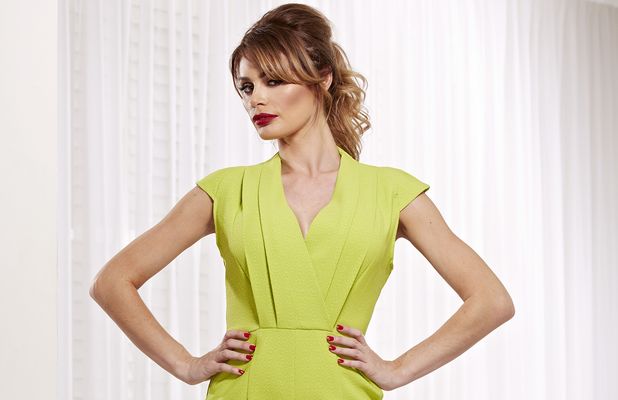 For those of you who haven't been glued to
TOWIE
, Lauren and Chloe, both 32, initially fell out over co-star and all-round ladies' man, Mario Falcone.
Lauren had shared a date and a cheeky kiss with Mario and when Chloe later began dating him, Lauren was left feeling pretty bitter. But Chloe says her former-friend has a way of turning the tables and knows how to play the victim on-screen.
"I've been shown to everyone to look like the girl who steals her best mate's boyfriend" Chloe tells us.
"I wouldn't do it, that's not who I am. And he wasn't her boyfriend! Afterwards, Lauren admitted she overreacted to the whole situation but I wasn't annoyed about that.
"I was annoyed because I feel she went behind my back to the show with it, so we could argue it out for a scene. I know it's our job but we were best friends."
After the icy reception she received from
Lauren after their previous confrontation in an Essex restaurant, Chloe
says she felt the scene was edited to portray her in a bad light.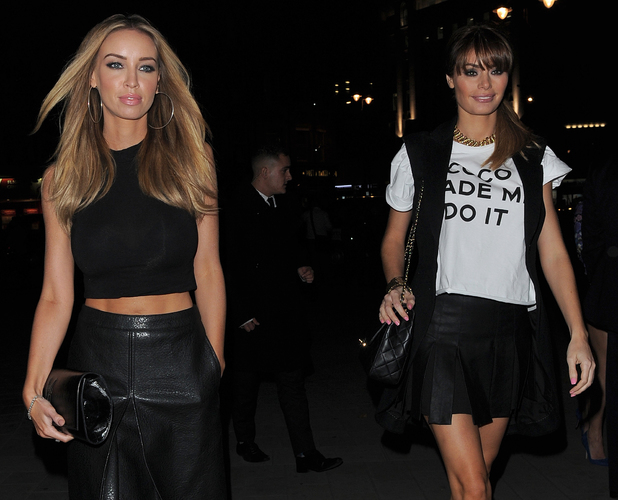 She adds: "When it aired on the show. I thought it was very one-sided. She got to say her part and I didn't get to say mine.
"There was more to the story than what was said. She was seeing someone and she kissed Dan Osborne and Mario on the same holiday."
The girls hadn't spoken since their row in Essex and, as they jetted out to Marbella earlier this month, Chloe tells us: "We fell out three months ago and when you fall out with someone, you don't usually have to bump into them again.
"I had so much anxiety leading up to meeting her. I knew what was coming and it was awful. I can't even explain the cringiness!"
And cringe it was! After Chloe was blanked by Lauren, she ran into her and new cast member Vas Morgan in a Marbella nightclub. There were no
thrown drinks for now (they left that for Jasmine Walia)
but drama certainly ensued...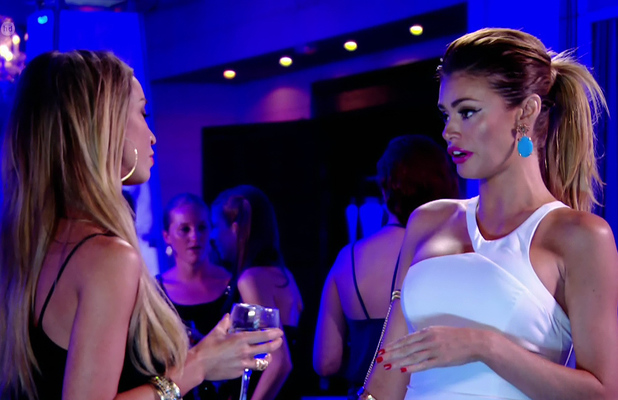 After admitting she used to love Lauren as a person and felt hurt and let down by their bust-up, Chloe strutted out of the club and left Lauren crying on Vas' shoulder - who at this point we should mention doesn't like drama, because it's so 'not chic' darling.
But Chloe says although she used to be friends with the fashion blogger, she felt he was brought in to support Lauren.
"It was two on one!" Chloe argues.
"I can stick up for myself but it's not nice to have two people against you. And when Vas said, 'I didn't mean to be rude to you, but my loyalty lays with Lauren, I just thought, 'Get over yourself!'
"It's a massive crying shame we've all fallen out. Like I said on the show, I loved them, and I don't use that term lightly."
Chloe Sims for Lasula collection is available now, at www.lasula.co.uk
Read the full interview in this week's Reveal magazine - out now!