They may not be household names over here in the UK (yet!) but rock band hedley are HUGE NEWS over in their native Canada, where they've just snapped up three MuchMusic Awards aka the Canadian equivalent of our Brits.
Lead singer (and rather easy on the eyes)
Jacob Hoggard
- who first found fame on TV talent show
Canadian Idol
- spent some time chatting to us while Hedley were in the UK. Here, he takes us into his world...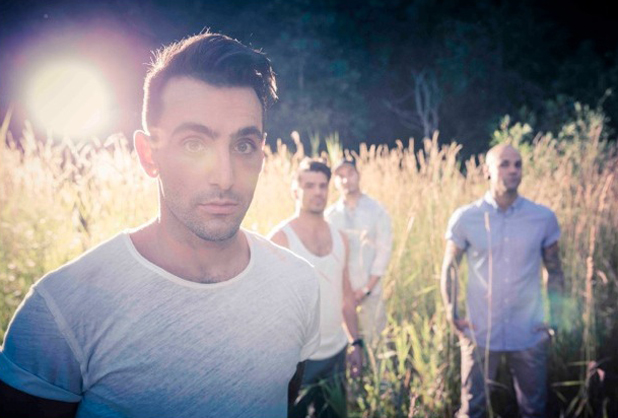 How was the gig at 100 Club?
"Oh man, it was actually awesome. I think it was just a really cool place to be too. Obviously, the 100 Club has so much history, and to be on that roster is awesome. I took a selfie and then framed it and put it in one of those nice pictures that they have on the wall there. I don't think they've noticed yet but I'm sure they'll like it!"
Well, of course they will! How is the UK audience? You have a pretty loyal fanbase over here despite not having released anything before.
"It's a really great feeling. You get it all over the world, but there's something about here that just inspires us. London has been a huge part of musical history over the years. It's just a great feeling to know that you're coming to a place where people appreciate music, people kind of have an understanding, almost statistically, of just the love of music. It's really part of your guys' culture and your lifestyle, so it's a great feeling."
How come it's taken you so long to come over here?
"It was more just circumstance, we have always had our plates really full, we've always kept ourselves really, really busy and we've always been either touring or recording. And we kept that cycle very, very consistent. Only recently have we really had time to make be able to make sure that we can start fitting in a lot more territories to the roster which is such a great feeling."
Is breaking the UK market important to you?
"I don't think the acquisition of success has ever been as important to me as maintaining or even just sustaining the ability to do what we love doing. And that's always underwritten, why we do this. You do it 'cos you love it, you do it for the perils, not because you're getting paid! But it's always great when that starts happening too!"
We're loving the new single 'Anything', a song that really gets stuck in your head. How would you describe it?
"I think I'd put it as a combination of genres in a lot of ways. Obviously it's pop music but there are a lot of underlying derivatives that I think are a bit broader. I think that has a lot to do with the way the band has found inspiration. It's always been that search of new music. I listen to new music every single day. I can't wait to wake up, have a coffee and put on the first three songs that have been released that day, that minute. That's always been a big part of our musical influence and our lifestyle, and this track is really representative of how close we keep our ear to the train tracks."
And the video is pretty amazing. Kind of a Blink-182 vibe poking fun at things in a friendly way.
"That's kind of the emphasis on anything we choose. We tried to capture life, which is hard to do, because obviously it's a video so there's an element of being staged, but I think that's where being who you are is really important. It's much more natural when you can be yourself in front of camera, rather than put something on. So for us, this particular party went on for a little too long after shooting the video, but it was still worth doing."
And you're naked in it which isn't too bad a sight...
"I didn't really think about it so it was an easy decision! I've never really given a s**t about that sort of thing. Maybe it stems from my deep-rooted desire for attention! Not necessarily taking off my pants, but I was always that little loud kid at the back that got kicked out first."
Watch Hedley's video for 'Anything' below:
Can you walk around Canada without being recognised?
"Well, I bike around instead because you never have to stop for anyone! I stay out of shopping malls. Don't have a smoke next to the wall that's been plastered with your band! I've been biking behind buses that have my face staring back at me before. It happened on the side of a bus once too, so I went up to it and totally defaced my own face and gave myself like an old military moustache, and mascara and an ear piercing."
We bet some of your fans saw and were outraged that somebody could have done that!
"Yeah, I bet they totally were, I made myself look like such a douche!"
Does being a major rock star leave any time for dating?
"I'm polyamorous. I think for myself, in my life, I've had really amazing, monogamous, exclusive relationships which taught me a lot about myself and my life. But at some point I came to a conclusion that it's a little less realistic for me because of what I do and how much I travel, and how hard it is to be in one place at one time. Nobody really deserves to be with a guy like me because I'm never there; I can't give them the attention they deserve. So for me, it's important to love and respect everybody you meet in your life, and that type of love and respect should kind of transcend how you define your relationship.
"I don't believe you have to marry someone to love them forever. People who aren't in that situation maybe don't have the best grasp on it. Personally I've just sort of opened myself up to my life and being open to experiences is great, because you can then rely on your judge of character, and when you don't feel comfortable in a situation you have the right to be like 'I don't deserve this, I don't have to put up with this.'
"A lot of people in relationships sometimes subject themselves to an unnecessary amount of emotional abuse, just because they feel they have to. Not to say that commitment isn't worth its ups and downs, because I think what really defines you is how hard you climb and how hard you fall."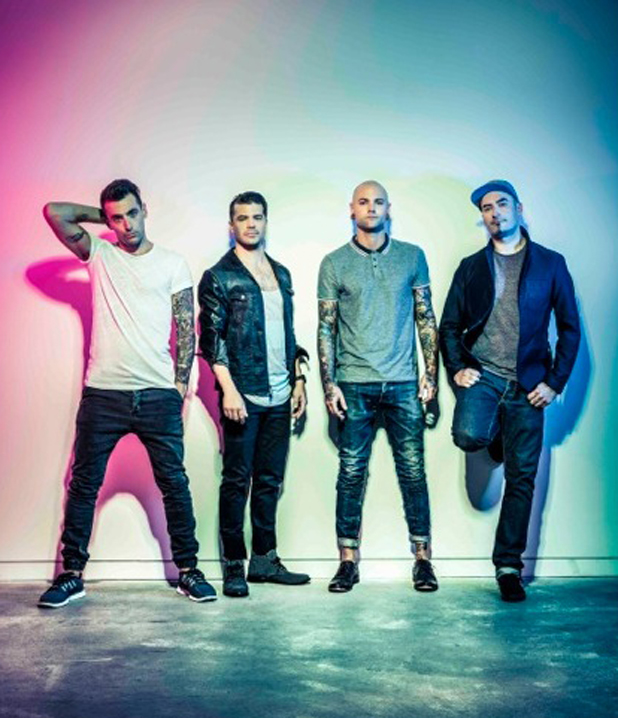 You were hanging out with Ashley Roberts while in the UK. How do you know her?
"We've got a lot of mutual friends here, especially a lot of the PR that we've been working with as well. My bass player also has some mutual friends with her, back in Los Angeles. So we kind of just know each other through each other, kind of thing. She's awesome."
Your start in the music industry was on Canadian Idol. How was that experience?
"My mum forged all my signatures on my application for that show. She begged me to go on. I was like, 'Mum, it's a terrible idea.' I was in construction, I got kicked out of high school, I played in a band, I kind of had nothing going on and I thought that was great. But she was really adamant about me going on the show, and it's because of her that I got a chance to do it, and it's because of the show that I got to do this, to be quite honest.
"I truly believe that I might not have had the opportunity otherwise to be here without it. Think of it as a battle of the bands, or a high school talent show. They come in all forms and shapes and some just get a different stigma than the other, just for the same reason why it's easier for us to hate a band that everybody hates than find the band we like, and give some reasons why."
And along with being a musician you are also heavily involved in charity work...
"Free the Children is this really cool organisation based on the principle of kids helping kids. It was founded by two brothers one day in high school, and the concept is these high school groups that you can start, with all of the resources provided, to raise awareness in your school and community. The main concept for me, which really struck me as unique and important, was that it was kids helping kids. It's not like people in sh***y suits holding martinis, raising money for some kind of cause that they don't really give a f**k about.
"As a band, why we got involved was that we were at a point in our careers and our lives where we realised that maybe we did have a little bit of influence, or that people were paying attention to what we did. Role model is an important phrase because there's a sense of social accountability that comes with it. We got to a point where we realised that we had the potential to affect change, whether it was negatively by posting a stupid f**king pointless video of us doing drugs, or maybe actually posting a video about, 'Hey you know what? You'd be pretty f**king blown away about how far $50 can go on a place like Africa.'
"Since then, it's been incredible, and obviously the organisation has grown and grown and grown, and it's been such a great feeling to know that we've been able to be a part of that and help. I think in my own personal life, I do spend a lot of my time thinking on a global scale, and unfortunately I don't know if a lot of people do. The fact that I know more kids that are more socially aware than most adults I know through this organisation is an inspiring feeling. You know that there's another generation coming and the importance of being socially aware is becoming more drastically important every day."
Will you be back in the UK later this year?
"Yeah for sure! We're going to be in America for a summer full of festival tours, and then we're heading down to Australia and New Zealand for the early fall, then we're looking to get back into Europe - Germany and France and the UK - and string together a serious line of shows. And then I really want to get back into the studio if we haven't already gotten into it, because we've been writing a lot lately, and there's a lot of material coming out that I really want to capture while it's still fresh."
The single 'Anything' is released 30th June - pre-order here
The album 'Wildlife' is released July 7th - pre-order here
With thanks to Catherine Richardson