The gorgeous Lydia Bright made her way back on to our screens last weekend in TOWIE and now she's back from Marbella, we find out all about her latest ventures, that date with Arg and her secrets to a winning bikini bod.
After her shock entrance in the last
TOWIE
finale, viewers have been eagerly waiting to see Lydia stirring things up again with her Essex pals.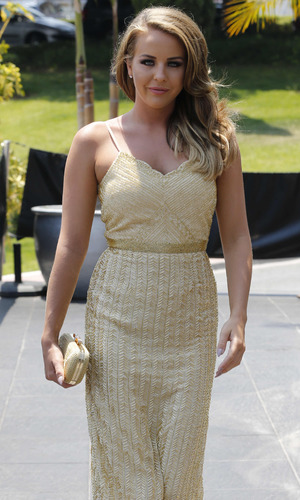 Having been sunning it up in Marbs, the 24-year-old is now back in her home town with a golden tan and, we're sure, plenty to say on the holiday's shenanigans.
Reveal
caught up with the Essex beauty to talk about her latest dog campaign, what went on in Marbs as she made her
TOWIE
return and of course romance with ex-boyfriend Arg.
Lydia has made no secret of her love for little pup Paddy, and as she supports pet care specialists Drontal in their new Special Roles campaign, she reveals why her dog is so special.
So Lydia you're a self-confessed dog lover, is that why you wanted to get involved with Drontal Special Roles?
"I am a massive dog lover, I've always had dogs growing up. My mum's got three dogs and I've got my own one as well. I'm always talking about my little Paddy, I'm in love with him. The campaign is all about dogs and their owners and why your dog is so special to you. It's a really nice campaign to be involved in."
And obviously you've just been away with TOWIE in Marbs, did you miss Paddy when you were away?
"Oh I massively missed him! I was away for ten days and by the time I got back I was just so ready. He's such an important part of my life and because I live by myself it's just me and him, so he's like my little companion! I'm used to having the dog cuddle up to me, so when I was in the hotel at night time and I was in bed by myself I was like 'I miss my dog!', so I'm happy to be back now."
That's cute. How did you find Marbella?
"I really, really enjoyed it! It's lovely to be back with all the cast and the crew and filming again. It's a really exciting part of my life that is happening all over again, so I'm really happy to be back and to just be enjoying the whole experience."
What was it that made you want to come back to TOWIE?
"When I decided to leave, the crew were really supportive of me and they understood my reasons for leaving, obviously I had a partner [Tom Kilbey] who wasn't on the show and me and James had had a very awful break up. I felt like I needed some time away from it and I wanted to focus on some business ventures. When they asked me about coming back this series, I felt like, yeah, I was ready to. I had a long time out and the bitter feelings I had towards James…I can get over now. I'm single again and happy with where my businesses are at so why not go back and have some fun!"
And will your mum, Debbie, be joining you?
"Yes! Mum is back as well. She wasn't in the Marbella special, but she's definitely back for the rest of the series."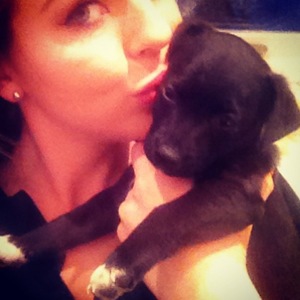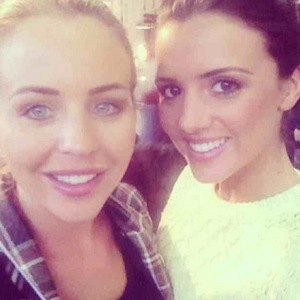 Last time you were in the show you were best pals with Lucy [Mecklenburgh], now you're back do you think you could persuade her to come back too?
"Oh she's so busy, she's very tied up at the moment. But you never know, never say never!"
We'll have our fingers crossed then Luce!
So who did you find yourself spending most of your time with this time round?
"I was in a hotel with me, Fran (who I've known anyway for years), Robyn and Imogen - the new girls - and Grace and Georgia. So we were all together loads."
And what do you make of our TOWIE newbies, Imogen and Robyn?
"They're absolutely lovely and they're such lovely girls, we had a lot of fun together. We partied a lot. I think it'll be nice for everyone to get to know them because they'll bring something different to the show. They're not like the rest of us, they're very different and I think the show needs that."
In what way are they different?
"Imogen's a model! And Robyn has a flat in town and they're very into their fashion. They're not your typical TOWIE girl."
We've already seen them causing a bit of a stir among the boys...
"It's new girls on the scene, so boys are always going to be like 'ooo who are they?' I think they've made a bit of an impression on Lewis and Tom!"
They have! And as always there's been plenty of drama already
-
Charlie Sims and Ferne McCann's romance hit the rocks
and
Harry Derbidge admitted to new boyfriend Bobby Norris he has slept with his ex
-
Did the tension between the couples affect the rest of the group?
"There's always drama in TOWIE that's just the nature of the show, things always get out, secrets can never be kept with us. Luckily I kept out of it, there was no need for me to get involved. I was just there to support people if they were upset...I'm really upset that the whole Bobby and Harry thing happened because I love them two together! Hopefully they'll patch things up."
Oh Barry, we hope so too!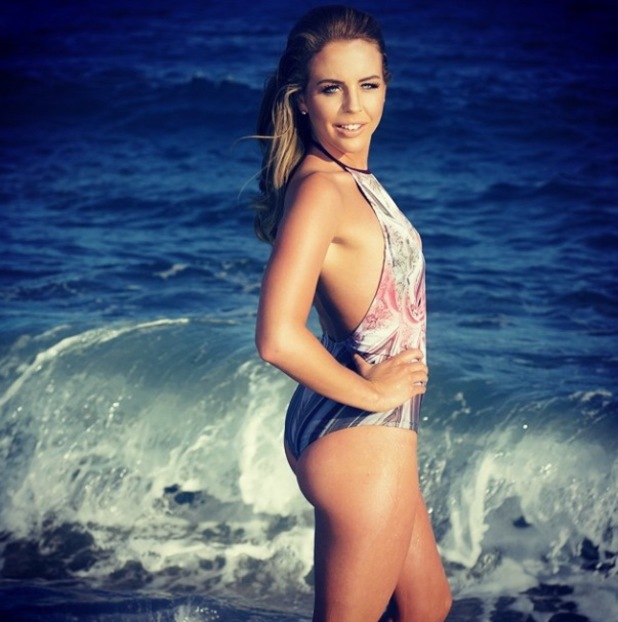 So while you were out in Marbs, Reveal ran a poll to see which TOWIE girl has the best bikini body and you won! Are you pleased?
"I was so happy. I couldn't believe it! I don't think I should have really won, to be honest. I was really flattered, so thank you to everyone! I was training really hard before I went, so it just goes to show all that hard work was worth it."
Was it nerve wracking to think the first time you're back on TOWIE you will be on camera in a bikini?
"Definitely! I felt like I had to make sure I was looking my best, there's that extra pressure when you're on TV and it's going to be aired to millions of people. I pushed up the training and changed my diet a little bit. I did feel healthier, but as soon as I got on holiday I let it all slip."
What's your secret to being bikini confident?
"About 5 or 6 weeks before I go away, I just start training a little bit heavier and if you just put the prep in and work hard, don't leave it to the last minute, you'll feel bikini ready."
We have to say you were rocking some incredible outfits in Marbs, did you have a lot of luggage? How long did it take you to pack?
"Well we could only take one suitcase unfortunately, but I came home with two! It did take me a long time to find all my outfits, packing in itself only took about an hour because I had everything ready. But shopping, I started like two weeks before!"
And what are your Marbs suitcase essentials?
"A nice pair of wedges, a dressy pair of sandals, I love court heels so I always take lots of them, but like pastel colours and cream for the summer. Lots of nice, floaty, summery dresses - I love dresses with lots of print and colours."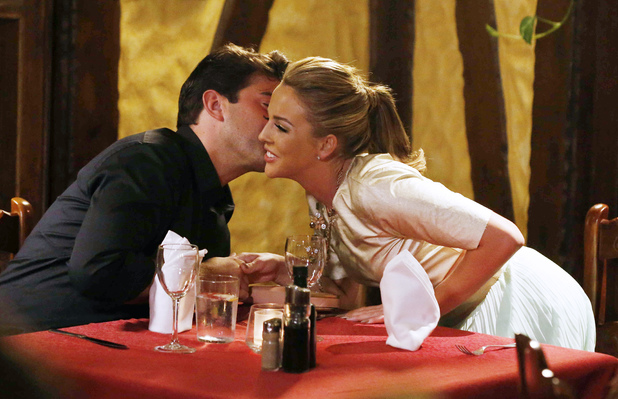 In TOWIE's first episode on Sunday, viewers saw
Lydia go on a dinner date with her ex-boyfriend Arg
. Not having spoken for over a year and a half, it was the first time the couple had seen each other properly since their split.
How was your date with Arg, were you nervous?
"I was so nervous! I was really, really nervous about it because obviously there was a lot to talk about and I was trying to hold back my emotions. But I'm so glad that it's been spoken about now and we can just move forward and be friends."
How are things between you both now?
"Yeah it's all good, we're back on speaking terms now."
Since you've been back from Marbs, Arg has insinuated that something happened between you two after the date, is there any truth in that?
"Something did happen, but I can't say too much about it. You'll just have to make sure you tune in on Wednesday to find out. But nothing sexual happened I promise you! It's like the exact opposite to that! You'll have to wait and see…"
Oh Lyds, you tease!
Do you think romance is on the cards for you two at all in the future?
"Do you know what, I think we've moved on and grown up and we're no longer compatible. I think it's just better we stay friends."
So are there any other TOWIE boys you've got your eye on?
"All the TOWIE boys, I've known for years and grown up with them. I've gone to school with them, I see them more like brothers than I do boyfriends. I wouldn't completely rule it out, but all the current boys...no I'm not interested in them at all."
Catch Lydia in the next episode of TOWIE this Wednesday (25 June) at 9pm on ITV2.Drontal Special Roles celebrates the special bonds people have with their pets. To enter or vote in the Special Roles competition visit www.facebook.com/drontaluk