Chelsea Handler is the no-nonsense queen of the one-liners, never one to miss the opportunity for a hilarious put-down and certainly not suffering fools gladly.
While comedian Chelsea speaks her mind on the celebs who won't make her Christmas card list (Angelina, we're looking at you!), she's become a treasured and loyal BFF to many of the guests she's met through her E! chat show
Chelsea Lately;
among them, Hollywood heavyweights Jennifer Aniston and Charlize Theron.
Here, she talks to
Reveal
about what makes a great friend and why it's not just men who are still behaving badly!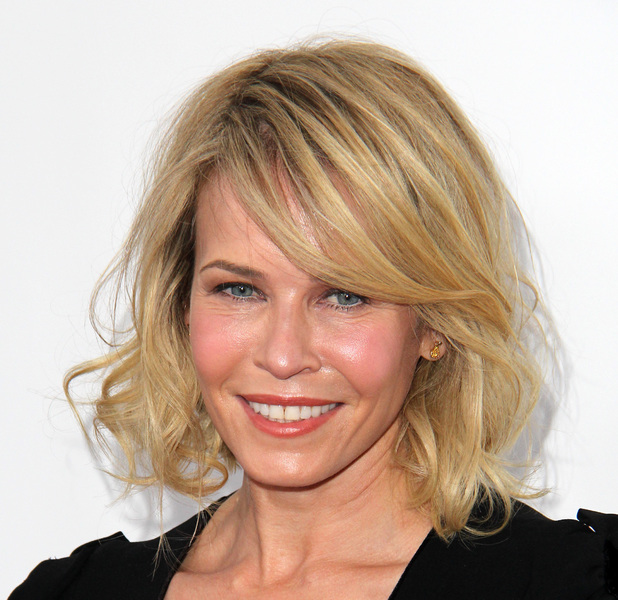 You're friends with Jennifer Aniston and Charlize Theron. Does their level of fame appeal to you or does it terrify you?
It's so funny, I just emailed both of them saying that I've been doing all these UK interviews and all anybody wants to know is when Jen's getting married and what my comment is on Charlize's comment about press intrusion being like rape. I just told everybody that Charlize wasn't thinking when she said that because she was stressed out planning Jen's wedding.
Good answer! What qualities do they possess that makes them such good friends to you, and you to them?
I don't know. I'm friends with a lot of people who aren't famous and I'm friends with a lot of people who are, I guess you just click with certain people. I have somebody different on my show everyday, sometimes you want to hang out with them afterwards and other times you never want to see them again. A lot of my friendships and a lot of my closest girlfriends are people that I have met on my show.
What qualities do you look for in a close friend?
I like people who have good hearts and I love to bring girls together and just have people who you can rely on. I'd go to the end of the earth for my friends and anybody who really means something to me, and that's what you want in return. Sometimes you give a lot more than you get back, and that's the case with any relationship, including romantic relationships. That sort of relationship tends to have more of an expiration date. The relationships that stand the test of time are with people who, if you have a favour, you don't have to ask, you just say the word and they're there.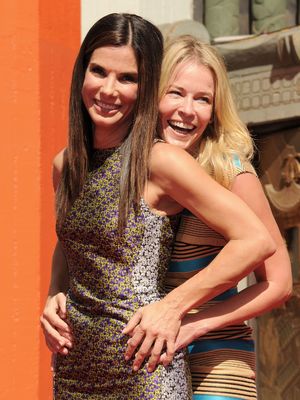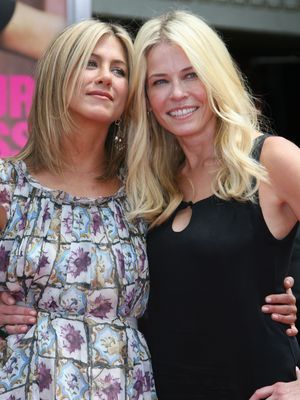 Why is it important to you to be a success? Is it solely for you, or is it for other people?
I just love taking care of other people. I love taking care of my family, and my nieces and nephews. I love taking my sister out; we just went on a beautiful yachting trip. I love to treat people who would never be able to afford lavish ridiculous gifts. Being able to do that for them gives me so much pleasure and joy. It's a selfish thing, everyone is like "Oh you're so generous", well it's obviously very selfish, it's like being a sugar daddy!
You say that you still behave like a teenager… In what way?
I'm just not responsible. My friend and I went out to dinner the other day, we had a big grill dinner and we came back to my house on the way we decided to have a drink. Before we knew it, it was 3:30am and I had to work the next day and she has three children! I said "Mary, what the f**k is wrong with us? We're not in high school!" I can't tell you the amount of nights where my girlfriends and I see each other and we're just so immature. It's just the way we behave, we'll sit there and wrestle on my kitchen floor for hours at a time. I don't know a lot of women who act like that.
Do you think some people get scared off by your big personality?
Yeah I'm sure, but I wouldn't blame them for that. I would never force myself on anyone and I'm not trying to be friends with anyone if they're not interested in being friends with me. I definitely try and stay away from people who try and be friends with me.
What sort of people would they be?
Stupid people.
You're finishing your E! chat show Chelsea Lately and have a new show on Netflix. Why the big change?
I need to keep myself interested, because if I'm not then it's pointless. I'm going to be 40 next year, and I want to have a new decade, like I want to have a new life. This life is over, it was like junior high school and now I'm ready for community college!
Chelsea Handler brings her stand-up show Uganda Be Kidding Me to the London Palladium on 12 July. Buy tickets here: livenation.co.uk