TOWIE star Harry Derbidge has admitted to current boyfriend Bobby Cole Norris that he slept with his ex-boyfriend.
Viewers of the Essex-based reality show saw returning star Harry make the shock confession during a preview for next week's episode, aired at the end of yesterday's season premiere.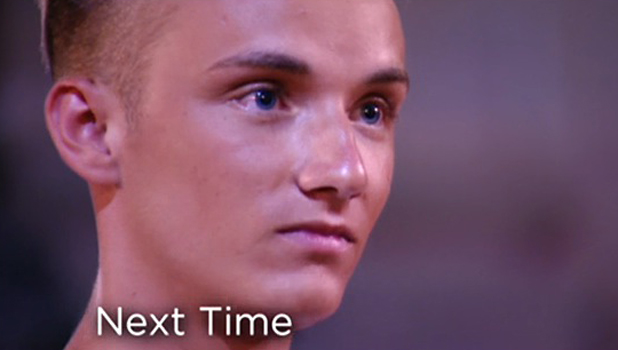 Throughout the episode, we saw Bobby becoming increasingly paranoid that something had happened between Harry and his ex, after Harry admitted to catching up with his former boyfriend while on holiday in Tenerife.
It was all fuelled when Bobby discovered that Harry had been having private conversations with their mutual friend Gemma Collins – and neither Harry nor Gemma would reveal why.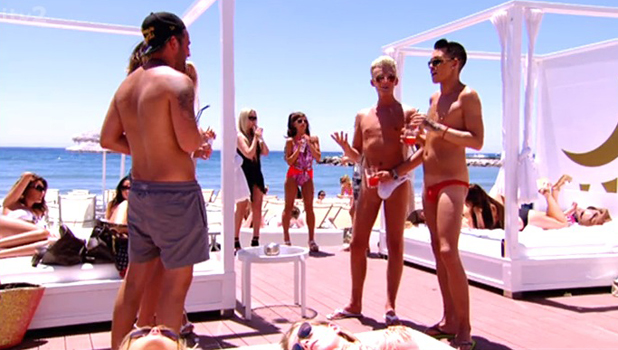 Bobby said as a friend of Gemma he needed to know what they were talking about, but Gemma said she couldn't tell him. The result was Bobby and Harry sleeping in different beds and not talking.
"I need to know for my own sanity what is going on," Bobby pleaded with Gemma. "From my gut feeling, it's like you have something on him and he was too scared to tell me last night."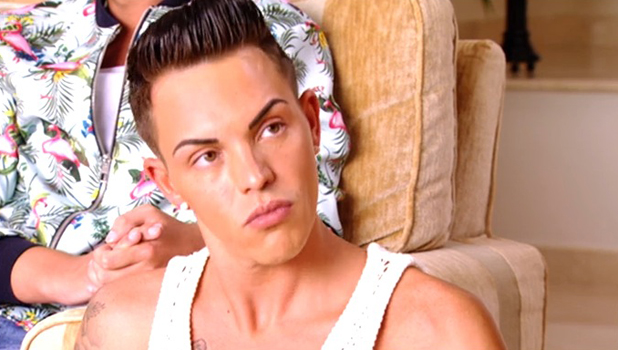 Gemma then admitted that in the early stages of their relationship Harry had been upset when he couldn't contact Bobby at times, and even thought about hiring a private investigator.
Then, she revealed that Harry's ex-boyfriend had been in Tenerife at the same time as Harry and Gemma on their recent holiday.
"What am I doing? Keeping the bed warm until matey comes back?" said Bobby. "It's apparent he met him… Something isn't right. My sixth sense tells me."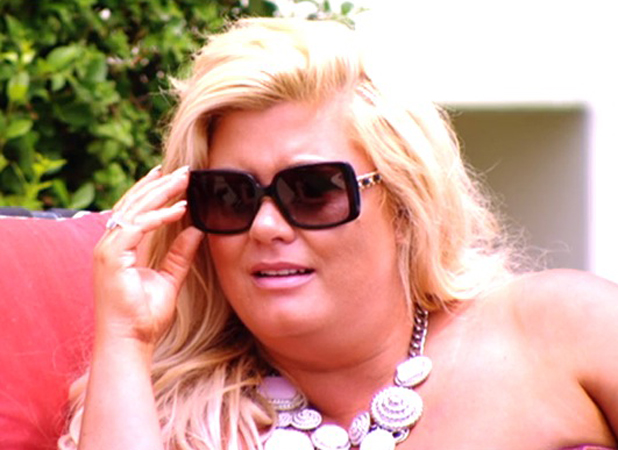 Later in the episode, Bobby told Jessica Wright and Ricky Rayment: "I'm starting to feel I don't know my own boyfriend. I don't want to be around him until I get the truth about what happened in Tenerife with his ex-boyfriend.
"I've found messages on his phone."
It all came to a head later that night when Harry approached Bobby at the club to try to solve the situation. A tearful Bobby just wanted to know what exactly had happened in Tenerife.
"What have I told you already about this situation?" replied Harry. "I can't believe this. We met up for dinner but nothing happened. No kissing, nothing else. It's finished. Haven't spoken to him since. You are the love of my life."
Bobby began to cry as he admitted he knew Harry's ex had still been texting him. "I'm not Stevie Wonder, Harry," said Bobby. "I have two f**king eyes."
Harry replied: "He might text me saying, 'Why do you keep ignoring me?' But do I reply?"
"You tell me?"
"No! This is madness!"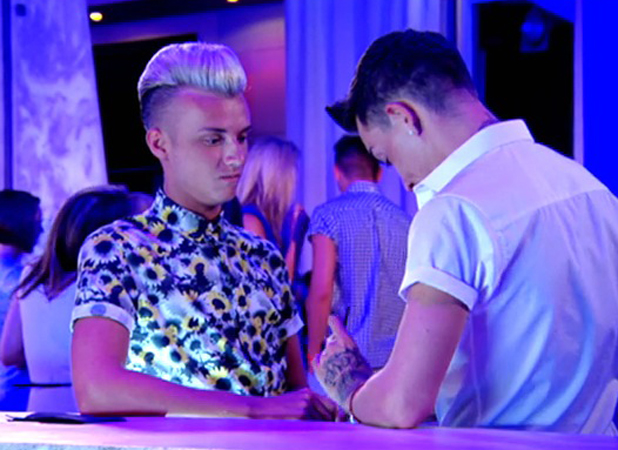 As the episode credits rolled, it seemed that perhaps this was just a case of mixed communications and all would be resolved in the world of Barry by the time Wednesday's instalment rolled around.
Until we saw a preview of what happens next time...
Standing together in Marbella, a weeping Bobby could be seen pleading: "I just need to know the truth!"
Harry then replied: "This is the truth... I did sleep with my ex. Please don't cry."
WHAT?! Is this the end of Barry?! Did Harry sleep with his ex in Tenerife? Or was it before he met Bobby?! So many questions!
TOWIE
airs Sundays and Wednesdays on ITV2.
Got an iPad or iPhone? Reveal Mag is specially designed to fit!