TOWIE"s Bobby Norris and Harry Derbidge jetted off to Marbella as a couple, but their "villa of love" was soon rocked by a string of rows over cheating claims.
Returning cast member
Harry flew back to Essex two days early
, leaving their relationship pretty much up in the air.
Now back on home turf, we grab an exclusive chat with Bobby who tells
Reveal
exactly what happened with Harry in Marbs and whether or not they have a relationship to salvage...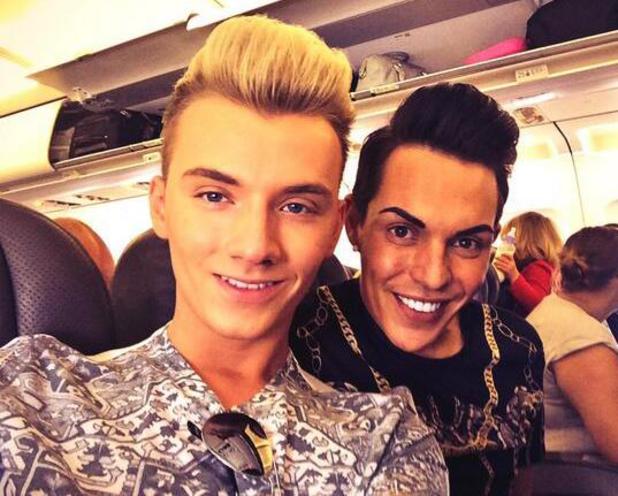 How was Marbella?
It was an intense trip. It was very full on. You would never have thought it was 10 days. It honestly felt like six months. Ultimately, it was lovely to be there with a big group of friends, but so much drama happened.
Harry has returned to TOWIE and it's the first on-screen romance for you. What was it like initially filming with him?
This is the thing, I've never had a boyfriend on camera while being on the show. Harry and I were together for six months previous to him filming for the show. It was just the next natural step because I'm on a reality TV show, so it made sense for the part of my life to also be on the show. The first few days were absolutely fine, but before we were going, people were talking to me and saying, 'Are you worried about the
TOWIE
curse?' We met off the show and we've been together for six months and I thought the gays would beat the curse. But quite early on into the trip stuff happened and things just didn't turn out how they should be. I never expected to be flying home on a separate flight to him.
Did Harry leave Marbella early?
Yes, he left like two days before the rest of us came home.
Did you have a lot of rows with him?
It started off as the villa of love, but yes, it seems that the honeymoon has ended. Where I was in my head before I got to Marbella, and how I am now being back only a day, I can't believe it. That's why I feel like I've been away for six months because so much has changed and so much has happened.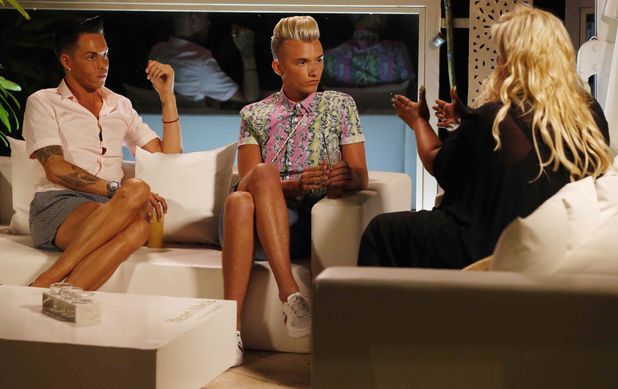 Have you spoken to Harry since you've been back?
I haven't spoken to him since I've got back. I need to speak to him to his face but there's a lot for me to digest and a lot for me to get my head around. I will try and have a chat with him though; I'll have to at some point. I'm one of those people that need to think things through. In my head I can't digest everything that's happened and obviously it's been very emotional for us all. I'm devastated really and shocked. I just don't know why what happened has happened, and I don't know if I'll ever understand it.
Are you still together?
I don't officially know. He came back two days before me. He has sent me a couple of messages, which I have not replied to. That's not me being nasty, I just need my space and to get my head around it. But I will have a chat with him because I feel like I owe that to both of us and to see where we stand, and to move forward if we can.
How did Gemma Collins feel about the rows as she is friends with both of you?
I do feel really sorry for Gemma. When two of your closest and best friends get together it must be really strange and really hard. What will come across in Sunday's episode and then the following Wednesday, is that she really was very in the middle of it and that's another element of the drama. I feel like when you've got someone so close to the two of you, you're both going to confide in your friend, but as things unraveled, things were coming out. I think she's been in one of the hardest situations ever. But I'd never expect Gemma to take sides because I'm 28 in August, I'm grown up and no disrespect to Harry, but he's 20. So I wouldn't ask her to choose sides, I'm too old for that.
Catch The Only Way Is Essex on Sunday 22 June at 10pm on ITV2.
Reveal is now on Google Plus! Join us here for the latest pictures, fashion and celebrity news!