TOWIE star Ferne McCann has opened up about her relationship with on/off boyfriend Charlie Sims.
The couple jetted to Marbella this month with the rest of the gang to start filming for the new series, but things soon turned sour when
video footage emerged showing Ferne having fun with a mystery man during a recent holiday to Las Vegas.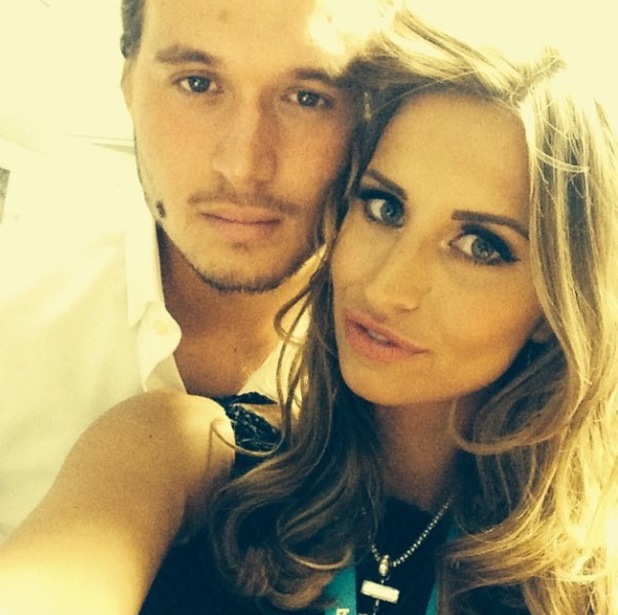 Following a week of rowing and making up rumours in Marbs, Ferne finally tells
Reveal
what really happened...
Tell us, what happened with you and Charlie in Marbs?
It's such a shame because every series that I've done I've expected some sort of drama to happen between Charlie and I, but going into series 12, I was really happy and content. We were just looking forward to the trip. It kind of went all tits up really. There was a video of me from a girls' holiday in Vegas. I had no idea that it was going to come out and I rather it had not because that was the brunt of all our dramas. It was just a nightmare. The video is not what it seems and it looks like I was hanging off his neck. I was in the sun with the girls. It was unacceptable behaviour but it's been a massive life lesson. It'll be hard for me to watch the show back.
You also argued with Charlie's sister Chloe Sims in Marbs...
My argument with Chloe was full on. I understand that she's sticking up for her brother and they are a very loyal family but sometimes I feel like there's a way of approaching a situation. Sometimes the words that she used felt quite patronising. I didn't want to talk to anyone about this situation except for Charlie. The row escalated between Chloe and I. I feel really bad about this. I've apologised profusely and she just doesn't text me back. There's no mediating with Chloe. It's such a shame because I love her to death and I really get on with her. We always have a laugh together. I suppose you row because you're really passionate about something. Chloe was defending Charlie - and I was naturally defending myself.
Did Charlie move out of your shared villa?
Yes, Charlie moved out of our villa on the third or fourth day. It was so hard. I was in a state of shock and couldn't believe that it was happening again. We've both cheated on each other and we got back together, but then this video came out. We've got through so much so I hope we can get through this.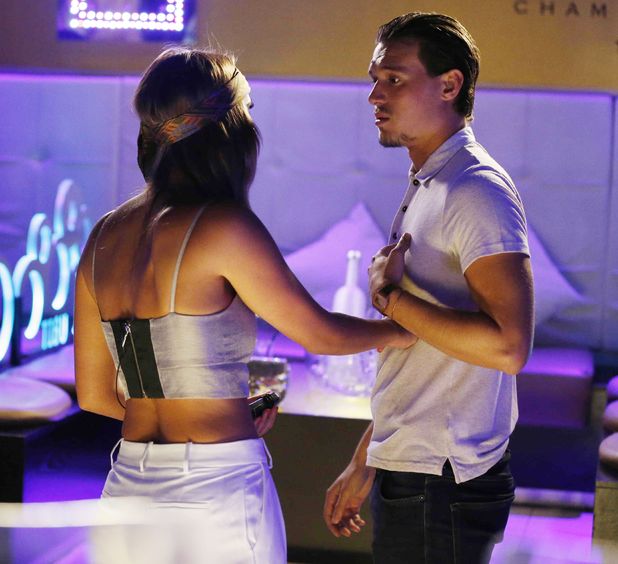 Do you think you can give your relationship another go?
Even though it doesn't look like I love him, I'm madly in love with him. I couldn't imagine living my life without him. To go to Marbella for 10 days and not to spend all of my time with him has been really difficult.
Is there a TOWIE curse when it comes to relationships?
There is absolutely a curse. Whether you can get over it or not is how you deal with that. There was a time in Marbella where I was thinking to myself, 'Is this worth it?' It's so overwhelming and intense and scary. I sometimes do wonder if all this stuff between Charlie and I would happen if we weren't on the show. But I just have to keep looking forward.
You recently celebrated a year on TOWIE, do you still enjoy filming for the show?
It's full of ups and downs but I love the show. I never hold anything back and I will continue to do that. I've never changed who I am.
Reveal is now on Google Plus! Join us here for the latest pictures, fashion and celebrity news!