Cheryl Cole looks stunning as the cover girl for ELLE UK's upcoming August issue.
The gorgeous
X Factor
judge strikes a smouldering pose on the iconic magazine's latest edition, marking her third time as an ELLE cover girl.
Cheryl is officially back!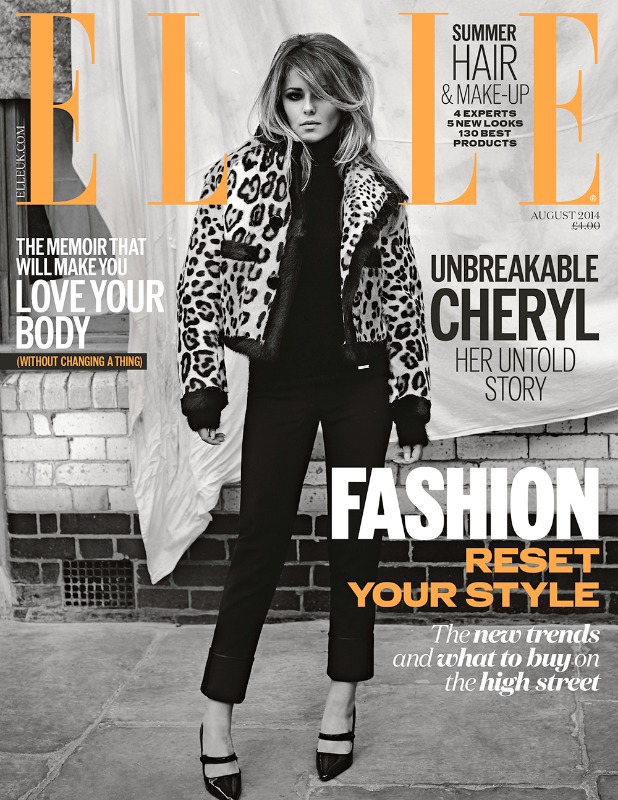 The former Girls Aloud star has kept a relatively low profile in the past year, quietly working away on new music out of the spotlight and secretly negotiating a deal with
Simon Cowell
to return to the
X Factor
judging panel.
In her
ELLE UK interview
, we'll find exactly what prompted her to return to the UK talent show - and what she said to Mr Cowell when he sacked her from the American version of
X Factor
just a few days into starting the job...
The popstar has just begun filming the auditions stage of
X Factor
UK for its upcoming eleventh series, which airs on ITV later this year.
Cheryl returns to the judging panel alongside Simon. For both, it's the first time since 2011 they have appeared on the UK show. As we know, they left to join the US version, only for Simon to sack Cheryl after worrying US audiences might not understand her Geordie accent.
We imagine he'll be reading her ELLE UK interview with interest!
As well as talking work, the singer, 30, will give a "raw, uncensored interview" about being betrayed by friends and lovers and discuss how she was on the edge of a breakdown and what did she did during that time.
Sounds like this will be a must-read interview.
Despite delving into some of the not-so-pleasant times in her life, the star has said how much she enjoyed doing this ELLE UK photoshoot. She wrote on Instagram today: "Had such a great day shooting this cover for Elle."
Cheryl's issue of ELLE UK is on sale from 3 July. You can
pre-order the August issue here
and get it delivered straight to your door.
Cheryl's
X Factor
highlights in pictures:
Copyright: REX/Ken McKay