Jeff Brazier has shared a rare photograph of his and Jade Goody's son Freddie snuggled up in bed.
Jeff, 35, has kept Freddie and older brother Bobby out of the limelight since Jade died from cervical cancer in 2009 and its clear to see how much he has grown.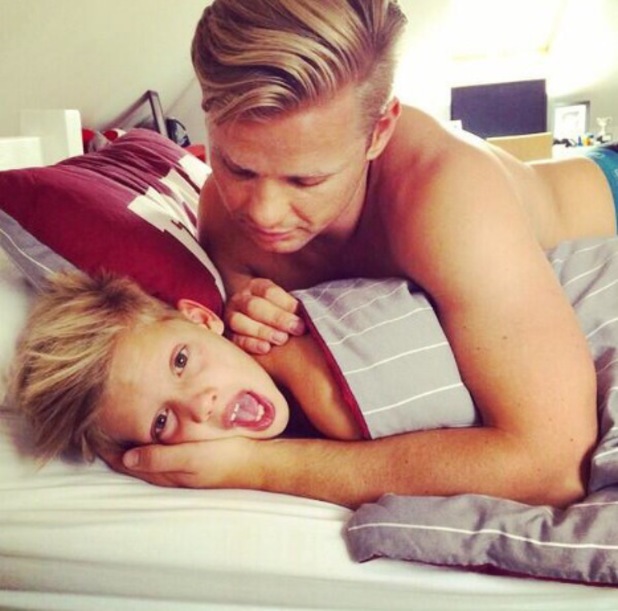 Looking the spitting image of his dad, but also having characteristics from his late mother, Freddy is now nine and is turning into a very handsome young boy.
The candid photograph shows him looking straight at the camera with his mouth wide open as Jeff gently cradles his head.
Sharing the snap on Twitter, the
This Morning
star joked: "Sometimes they don't get up as quickly as you'd like them to.."
Big Brother
star Jade gave birth to Freddy in September 2004. Bobby, meanwhile, was born in June 2003.
Although they had split up before Jade's cancer diagnosis, Jeff remained very close with their sons and she left him with full-custody of the boys when she passed away.
Speaking in April on
This Morning,
Jeff gave his advice to a viewer whose son was having difficulty sleeping following the death of his father.
He said: "Your children need reassurance that you, as a sole surviving parent, are not going anywhere...my kids love that."