Imogen Thomas and her super cute daughter Ariana made the most of the sun this week by enjoying a little picnic together.
The former Miss Wales, 31, took her 16-month-old baby girl, Ariana Siena, to Bishops Park in London's Hammersmith to catch some rays and relish the good weather while it lasted (well, it IS England).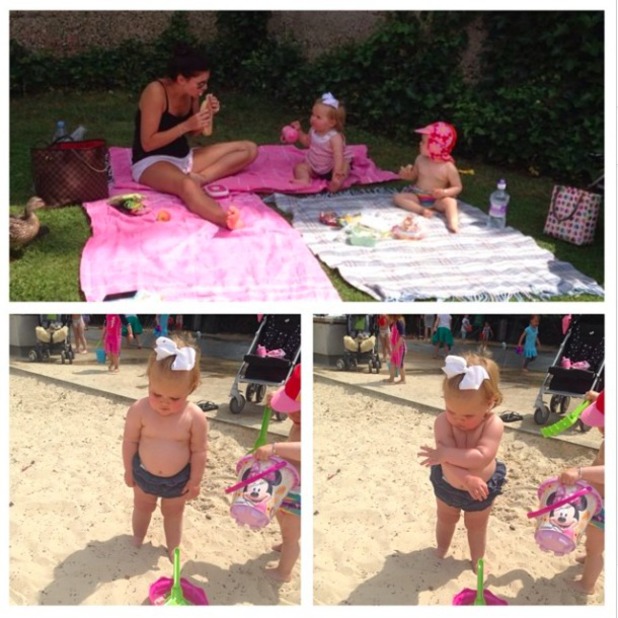 The model and reality star shared a couple of pictures of their fun day out and little Ariana looks yummy scrummy!
While mummy has lost every pound of baby weight thanks to hard work down the gym - well done, girl! - Ariana is all lovely rolls of puppy fat and cute dimples.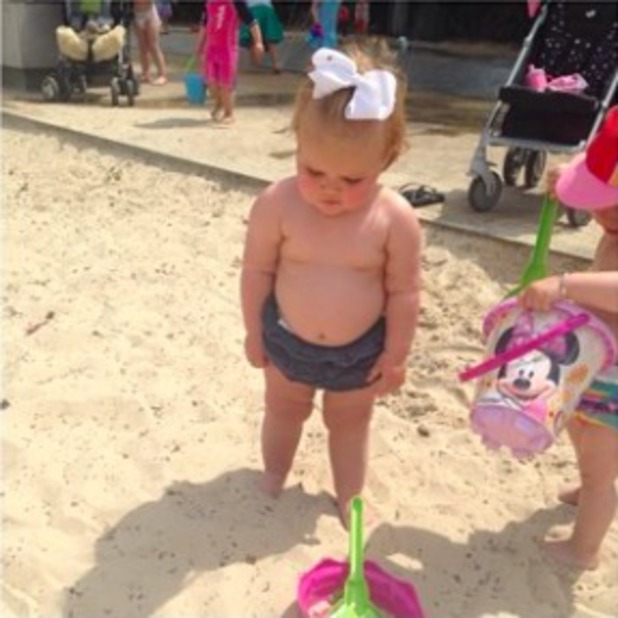 With a white bow in her blonde hair, it's no wonder Imogen couldn't resist posting the adorable pictures on social media.
Alongside the snaps, proud mum Imogen wrote: "Had such a lush day in bishops park!! Ariana actually hates sand!
"Loving these picnics everyday so much fun."
Long may the good weather last, Imogen... We need more pictures of your gorgeous girl!
What do you think of this story? Tell us below!