TOWIE's Ferne McCann and Chloe Sims have come to blows in a dramatic showdown while in Marbella.
The feisty co-stars have been seen having a MASSIVE argument in the Spanish resort during filming of the
TOWIE
two-part special.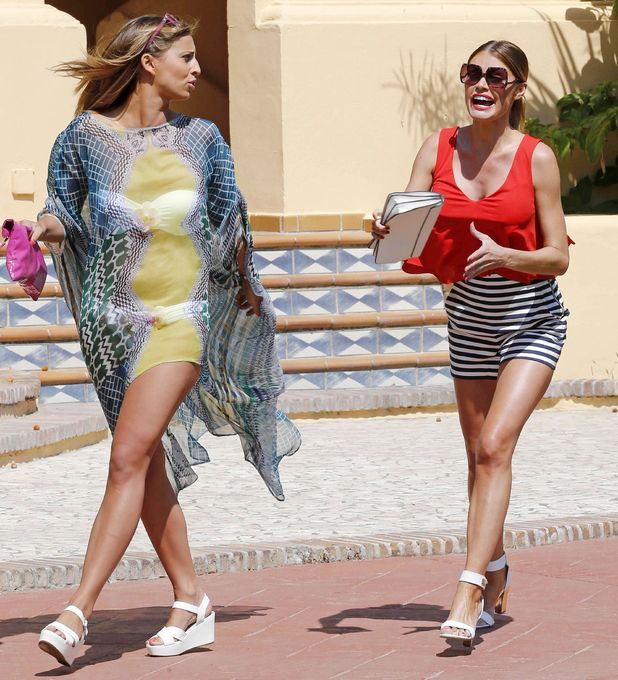 In these pictures captured today (14 June), all is clearly not well between the former friends...
Although the girls seem to begin with a heated discussion, things soon escalate into a full-blown row - while poor Bobby Norris just tries to sunbathe in peace beside them!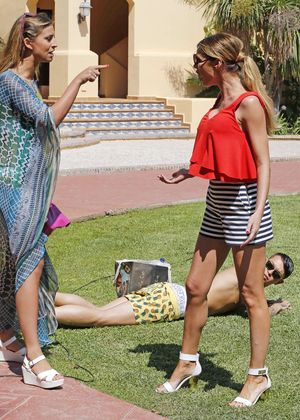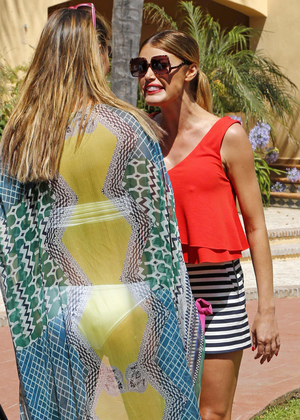 Although the girls look stunning in their best Marbs wardrobe, things soon turn ugly with Chloe, 31, storming after Ferne, 23, to continue their harsh words.
Just days ago,
Ferne was pictured in tears
as pal Jessica Wright comforted her.
The tearful pictures came
the same day a video was published of Ferne wrapping her arms around a mystery man's neck
during a recent Las Vegas holiday.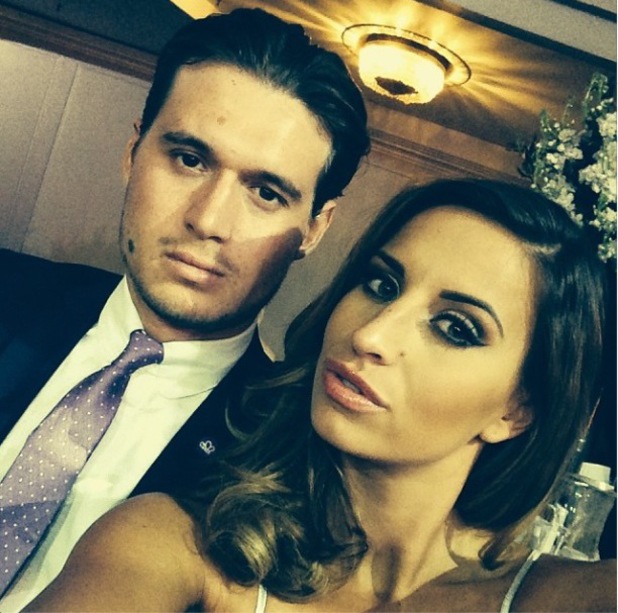 The next day,
her boyfriend Charlie is said to have moved out of the villa they were sharing
.
An insider tells us: "It all kicked off when Chloe questioned Ferne's intentions with her brother after the video emerged of Ferne getting cosy with a guy in Vegas.
"Ferne told Chloe that she doesn't have to justify herself to Chloe and that Chloe shouldn't meddle and it got really heated.
"Producers had to step in and both girls have had to be kept a part for the rest of the day."
Just days before trouble began in paradise, Charlie had told the world of social media that Ferne was his "soul mate".
He wrote: "My #SoulMate @fernemccann we have been through ups and downs.. And still made it through the other side.. Judge us how you like.. But love conquers all."
The two one-hour special episodes filmed in Marbs will kick off the 12th series of reality show
TOWIE
, starting on 22 June.
Do you think Ferne and Charlie are a good couple? Tell us your opinion in the comment box below!