Kim Kardashian has once again shown us the reason her body is one of the most famous in the world.
The
Keeping Up With The Kardashians
star, 33, has shared a picture of her latest outfit - and it's not for the introverted!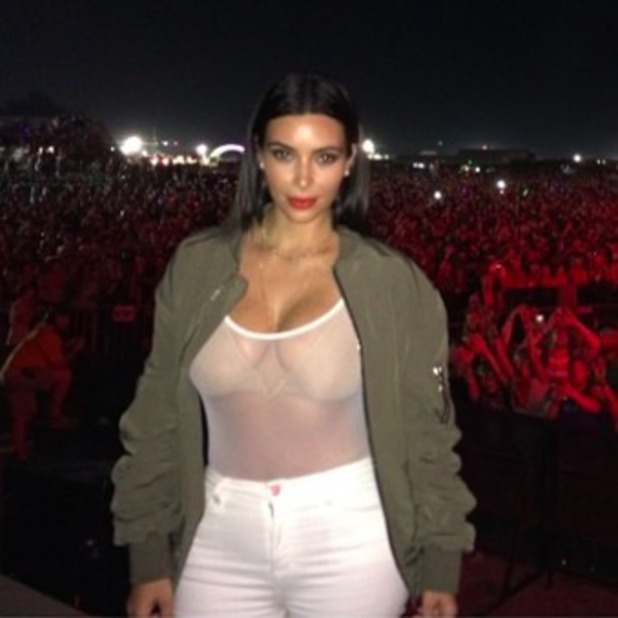 The recently married stunner dressed to kill when she supported her brand new husband Kanye West at his latest gig on Friday night (13 June) - and some might say she TOTALLY stole the limelight from the megastar rapper.
Dressed in a see-through top, Kim's nude bra is on show which is just about managing to contain her ample cleavage.
Teamed with super-tight white jeans, there was nothing left to the imagination about Kim's outfit. But then, Kim has never been shy about her curves!
Alongside the picture where she is posing in front of a huge crowd, Kim wrote: "Oh hey 100,000 people! #Bonnaroo."
She also shared a picture of a post-gig Kanye looking jubilant, with Kim following him carrying two rather large glasses of what looks like brandy. Now that's good service!
Kanye was performing at Bonnaroo music festival in Manchester, Tennessee, US.
The pair are recently returned from their second honeymoon in Mexico.
Do you like Kim Kardashian's style? Tell us below!