From George Banks in Father of the Bride to Bryan Mills in Taken, there are plenty of movie and TV characters possessing something that reminds us of our own fathers.
Whether it's something they say, what they wear or just their attitude, most of us have probably stared at the screen at one time or another and thought, 'That is
so
like my dad.'
And now a survey has been carried out for Father's Day to discover just which famous face is most familiar.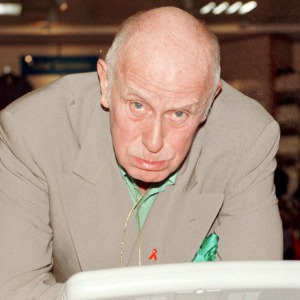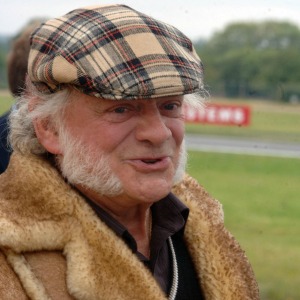 It turns out most people reckon the grumpy and frustrated Victor Meldrew from
One Foot In The Grave
is a pretty good reflection of their dad. Oh dear. Perhaps dad was in a bad mood when they answered the survey?!
The iconic Victor topped the poll by Cadbury Joy Maker with 13.10% of the vote, coming far ahead of second placed Del Boy from
Only Fools And Horses
(7.75%). We wonder if it was the happy and confident side of Del Boy they recognised? Or was it some of his less appealing characteristics?
Third in the survey was good old James Bond himself (5.4%), which we reckon will please most dads! We imagine it wasn't the whole secret spy, skilled at weapons, defeating super villains side of Bond most recognisable, rather the good drink loving, smooth talking, super charming side.
But we could be wrong!
The Simpsons
patriarch Homer Simpson came in fourth with 6.45% of the votes, while Monica and Ross' dad Jack Geller from
Friends
was fifth with 5.10%.
Perhaps worryingly, sixth on the list was
Family Guy's
Peter Griffin. Yes. 4.05% of voters reckoned their dad was just like Quahog's impulsive and ditzy star. We'll hope it's because of his devotion to wife Lois and sweet side, rather than the crazy, scheming, mean to daughter Meg side.
Rounding out the list were Jack Byrnes from Meet the Fockers (3.85%), Mick Dundee from
Crocodile Dundee
(2.6%), Donald Sinclair from Fawlty Towers (2.95%), Phil Dunphy from
Modern Family
(1.65%) and David Brent from
The Office
.
And coming dead last? Darth Vader. Thankfully!
But despite grumpy Victor and short-tempered Homer having characteristics that remind us of our dads, our fathers will be pleased to know more flattering descriptions emerged when voters were asked to sum up their father in one word.
'The best' came out top at 33%, followed by Legend (18%), My Hero (17%), Genius (14%) and (maybe less flattering!) Cringey (13%) in the poll of 2,000 people.
Cadbury Joy Maker
bar lets you tweak your Cadbury Dairy Milk wrapper to give it a personalised message. To create your Joy Maker Bar just simply go to
www.cadbury.co.uk/joymaker