Rough Copy came in fourth place during last year's X Factor and gained a legion of new fans while the judges praised their vocal abilities and consistently slick performances.
Having been compared to American R&B vocal group Boyz II Men, Rough Copy signed a record deal with Sony Music's Epic label in April and are now preparing to release their debut single 'Street Love' later this month.
Sterling Ramsey, Kazeem Ajobe and Joey Thomas speak to
Reveal
about dealing with fame, being compared to JLS and leading fashion trends...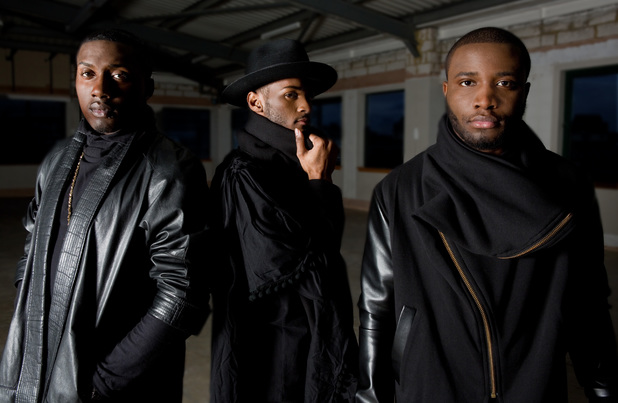 What was it like hearing 'Street Love' on the radio for the first time?
Joey: It's weird because my friend sent me a text saying, 'I'm at work and everyone here can hear you on the radio. Everyone's going crazy!' I was in the car with Sterling and my friend Michael, and we were literally like, 'Oh my god, we're on the radio!' It's exciting. We've been on the radio before with other tracks but this one is different because now we've been signed. Everything's moving so fast.
Sterling: We had tracks on the radio but they got played on
Choice FM
now and again. Now our single is getting played everywhere.
What has the feedback been regarding 'Street Love'?
Joey: We've mostly had positive feedback. Obviously you get the one or two negatives, but it's all just really positive to be honest. Our fans tweet and give their feedback which is great. I think everyone was just waiting for us to come out with something.
How do you deal with the negative comments?
Sterling: Everyone is welcome to their own opinion but if we do get negative stuff, our fans - who are called Roughians - usually clock on to it! It's kind of game over from there really!
So how was it filming your music video?
Kaz: It was a long day but it was worth it. We've done music videos before but this one was great because it was a big team and everyone was working on our behalf. I had Joey and Sterling next to me, and we was lost in the moment, but it was a great day.
Are you still in contact with your X Factor mentor Gary Barlow?
Kaz: Every now and again, but Gary's a busy man, so when he has time he does reply. When we were doing our signing party we reached out to him but he was doing a charity performance on the night. He sent us some love and good luck though.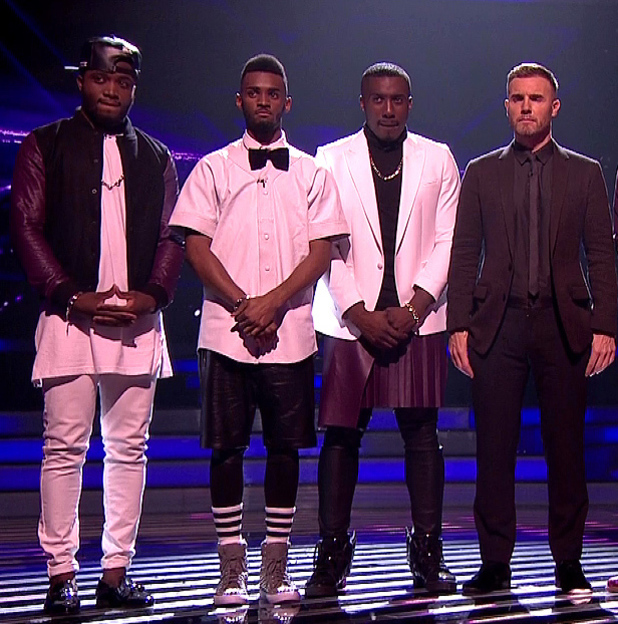 Nicole Scherzinger was also very supportive of you guys on the show...
Sterling: Nicole's a great woman. We all had a lot of nice moments together in the
X Factor
house, especially when we just chilled and talked about music and life. It'd actually be nice to get in contact with her. The support that she gave us throughout the whole show was amazing.
Joey: Hannah Barrett said Nicole emailed her and asked 'how are the boys doing?' She does keep in contact with Hannah and sends her an email now and again. It'd be nice to know what Nicole thinks of 'Street Love'.
There's a new X Factor series starting later this year, do you think it's the right decision to have Louis Walsh back on the panel?
Sterling: Louis is actually a funny guy. He keeps himself to himself and he's always got loads of jokes to tell. Louis is part of the show. As much as certain people question his knowledge, if he wouldn't be on the panel, who would take his place?! He's been there for so long, I like him.
And what about Cheryl Cole?
Kaz: Cheryl brings the sass. She brings that young vibe and it makes sense for her to return.
So when are you working on tracks for your album?
Sterling: The album isn't set in stone yet, so we're just recording tracks at the moment and getting the catalogue together, but we're not recording for the album right now.
What kind of album would you like to record?
Sterling: We don't want to go all out because you always want to leave the fans hanging for more. The first will be 'sweet but street' and the second will perhaps be 'naughty by nature', I don't know! In fact, 'sweet but street' may even be the name of the first album. Who knows?!
On The X Factor, some people compared you to the new JLS. What do you make of that comparison?
Sterling: It doesn't make any sense. You can't have a new JLS. We're totally different. They had their own brand and we have ours. It's weird but we're totally different.
Joey: Because JLS announced their split, it's almost like people need someone to fill their boots, so it's like 'OK, Rough Copy are going to fill the gap'. Someone has to appeal to their fan base. I always hear that I'm like Aston, apparently!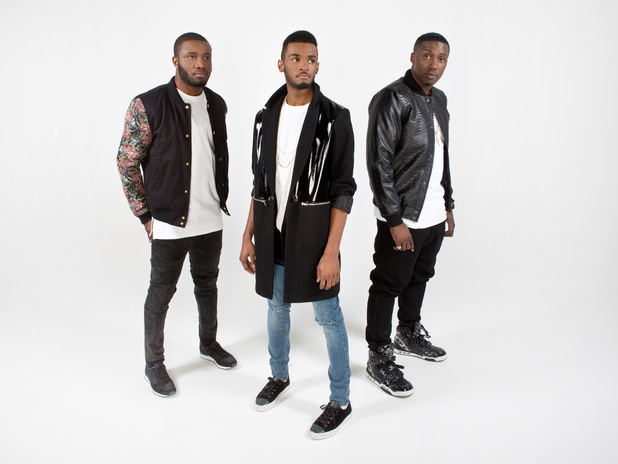 How have you been finding life in the limelight and how are you coping with fame?
Sterling:
The X Factor
was like bootcamp. For those few weeks, it almost felt like you were the most famous artist in the country. You learn a lot. We had to do loads of press and it was crazy, but it was something that we were prepared for because we've been together for seven years. Coming out of that now, things have changed. We can't do things casually anymore. You have to watch what you do and what you say. You do have to be careful but it's also nice because you get a lot of love as well. We've always had a lot of love.
Joey: It's weird because we do get a lot of attention when we're out. People are always excited to see us and it's always positive. I still walk around like I was never on the show! There's a Tesco right by our house and the staff approach us a lot, but we don't really think much of it. It's not really a big thing for us until...
Sterling: Until you get swamped! You can be stuck on an aisle for like 20 minutes! It happens to all of us.
Joey: One picture turns into 20!
Sterling: You can spot us from a mile! Even before the fame, even when we just used to go out on the streets, people used to look at us. I don't know if it's how we dress or our aura.
How important is fashion to the Rough Copy image?
Joey: When we were on the
X Factor
, fashion stood out for us all individually.
Sterling: A lot of people don't get it, but on the show we totally changed it. You never had a group dress like us on the show, but even now, we've seen men from
TOWIE
dressing like us!
Joey: We're leading the trend. I've seen the T-shirts getting longer! Two years ago, you couldn't really get long tees unless you bought them from America. We used to make long T-shirts ourselves.
Sterling: After that, we shopped in the girls section in stores. There are some good tops in the girls section!
What size clothes do you fit into?
Joey: I'm slim so I can literally fit into anything. I'm a 12, depending on how it fits, sometimes I'm a 14.
Sterling: I'm a 16.
Kaz: I'm a 14 or 16, it depends.
Joey: You get girls in the men's section and it's fine, but they see men in the girls' section and it's like, 'What's he doing?!'
'Street Love' is due for release on 29 June. To keep up to date on Rough Copy, follow them on Twitter: @RoughCopyUK.
Watch Rough Copy's video for 'Sweet Love' below:
Reveal is now on Google Plus! Join us here for the latest pictures, fashion and celebrity news!