Footballer Mario Balotelli has got engaged to his girlfriend Fanny Neguesha ahead of the FIFA World Cup kickoff.
Mario is thought to have proposed to Fanny close to where the Italian team are currently staying in Brazil before announcing their happy news on Twitter.
Alongside a picture of Fanny's stunning engagement ring and a picture of where he popped the question, Mario declared his love for his new fiancée.
Mario gushed: "She said yes.. The most important yes in my life. That was the place of my question! I Love you and happy birthday too ! Je t'aime my WIFE."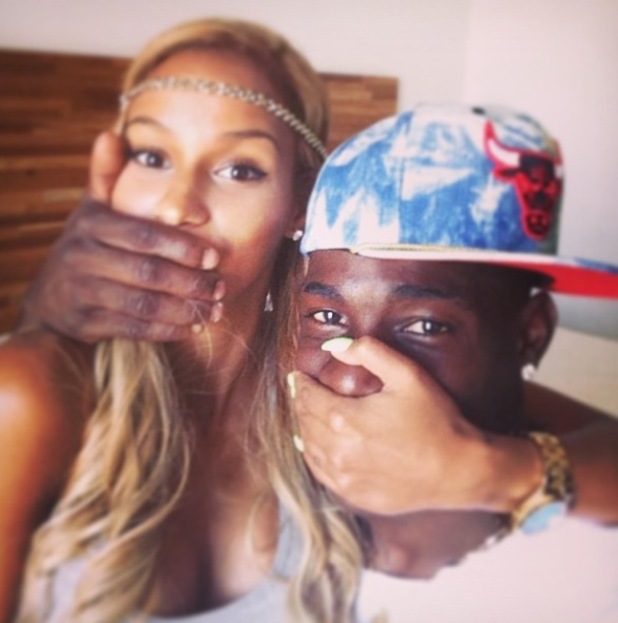 AC Milan player Mario and Fanny have been in an on/off relationship for several years, but it's clear they are DEFINITELY on now!
Prior to their engagement announcement, the couple shared a funny picture of themselves with their hands over each other's mouths. Trying to keep a secret, guys?!
Mario will first take to the pitch on Saturday (14 June), when Italy go up against England.
Couples who have got engaged in 2014:
Copyright: Instagram kayascods