It's been three years since Janet Devlin shot to fame as a fresh-faced teenager on The X Factor's eighth series. Since then, she's been working away on her debut album, touring around the country and steadily building a loyal fanbase both in the UK and Ireland and overseas.
And, now, the results of her hard work are out there for everyone to see. Janet's debut album,
Running With Scissors
is available now, featuring the single 'House of Cards'.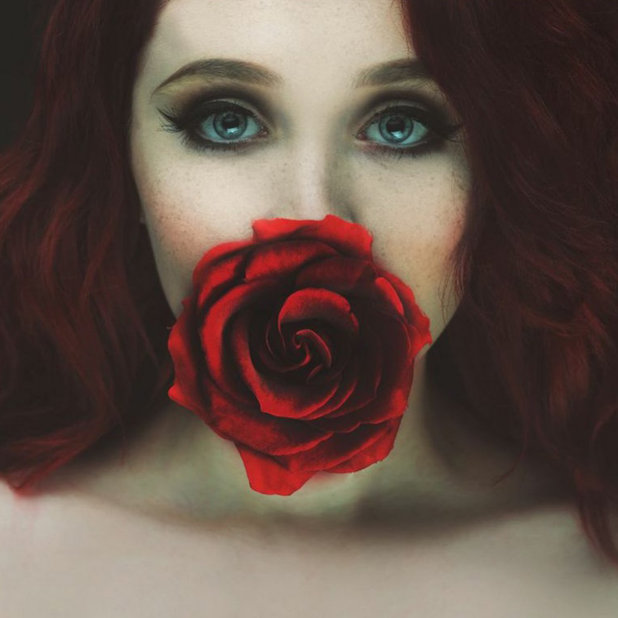 So, why the long wait between
X Factor
and album? "I didn't want to be one of those people who came off the show and made an album for the sake of making an album," she tells us. "I wanted to write and make an album I would be actually proud of. Do it the way anybody else would. Proper grafting.
"I'm really proud of this album."
Since leaving
X Factor
, the Northern Irish teenager has been hard at work on her record, co-writing every track but one, a cover version.
Janet tells
Reveal
: "When I was writing this, I travelled up and down the country, and wrote anywhere and everywhere. I carry these journals, old, leather bound books, and if I think of something or a good poem, I'll write it in there.
"I go to songwriting sessions and take my books out and look through them."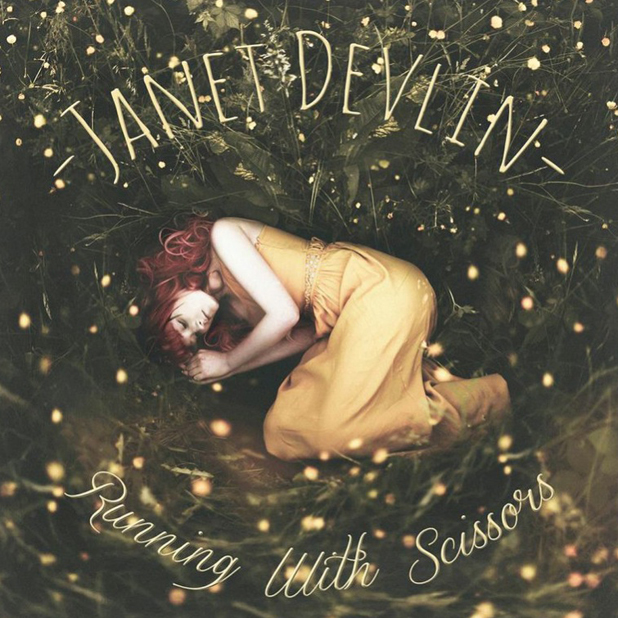 Janet's favourite track on the album is 'Whisky Lullabies', the most recent song that she wrote. "It took the place of another song. I'm really happy with it and it's gone down quite well with the fans."
With more than 370,000 followers on Twitter, Janet says she never really worried about losing her fanbase by taking time to craft her album.
"A lot of my fans have been here since the start. I interact with them on social media and they still turn up to gigs so I wasn't that worried about [having to release an album quickly after
X Factor
]. They are great, they are amazing."
For Janet, it was more important to spend time figuring out what sound she wanted to achieve.
"This album doesn't sound like the music I listen to, to be honest, because I listen to a lot of grunge and metal and stuff, so this album is different to that," she explains.
"It was quite hard to figure out what sound I wanted to produce and what I felt represented me as an artist. I think that's why I took so long. If you want to release music, you have to find your sound. You can't just put something out then say, 'I'm going to change it again'."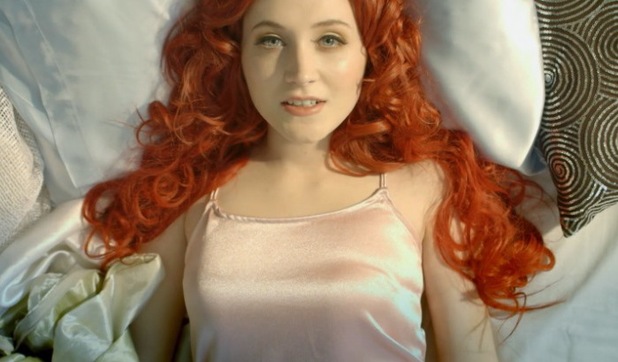 With her sound decided on and the songs written, she recorded her album in a super fast six weeks, a process she describes as "really intense".
Fans will get to see Janet performing her album in full at London's Jazz Cafe on Wednesday, 11 June. "It will be quite intimate," she said. "There are lots of moments of just me and one instrument. I'm playing all the tracks from the album and a couple of covers."
One of the songs we're sure will get a great reception is single 'House of Cards'. "It's about a bad break-up two years ago," she tells us. "We did a slowed down, acoustic version recently which is probably more honest to the lyrics. It's a personal song about the mourning of a relationship, but quite bitterly. It's not like a love song."
If you can't make it to Jazz Cafe, then don't worry. Janet says she's currently pencilling in tour dates for the UK and Ireland - and she wants to venture further abroad to places like America and Australia.
"Actually, I have more fans in other countries than I do in the UK at the minute!" she jokes.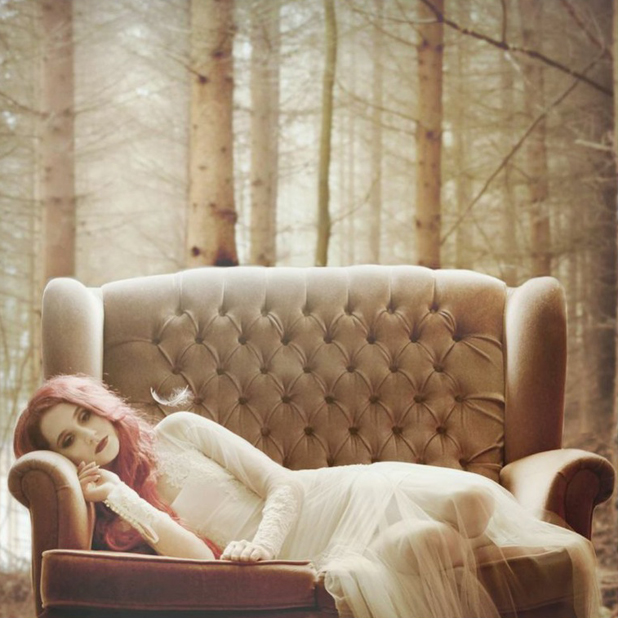 It's clear from speaking with Janet that she's really not interested in being a celebrity or mixing in the whole celebrity circle; she's purely about the music.
She tells us she hasn't really kept in touch with any of her
X Factor
colleagues, preferring to focus on her friendships back home in Northern Ireland, although she's thrilled for the success of other acts in her year like Little Mix.
Overall, she seems to find her continued association with
X Factor
slightly strange, considering how little of her life it actually took up. "It think it's weird because it was three months of my life but I've been doing music all my life," she says. "I spent so much time writing and recording with an indie label, doing this album the same as anybody else in the industry would have done, so it's weird it still comes back to the TV show."
Janet says if she hadn't made it on to
X Factor
she had planned to take a year out and focus on music anyway. After the show, she turned her attention to music full time, choosing not to return to school.
Now, she splits her time between Northern Ireland and London, which means, unfortunately, leaving her beloved new puppy Luna at home with her family. "Golden Retrievers grow up so fast so I'll come back and she'll be a grown dog," she tells us.
But as much as she misses her pup when she's on the road, the singer has no plans to get a dog of her own in London right now. "I wouldn't do that to a dog. If I won't be there, I just think why? I do catsit quite a bit for people if I have a day off or something, or if someone is on holiday. They'll ask me to stay in their house for a week and look after a cat. I'm like, 'I'm a dog person! Why am I looking after so many cats?!'"
For now, it seems Janet is more than busy with her music. Her debut album is out now and she's also being approached by others to write songs for them, although she isn't sure that is where her heart lies.
"It's strange because I don't know whether or not to put my full heart into something as it becomes my emotions and feelings," she says. "If they sang it without emotion it would be weird."
The last time
Reveal
spoke with Janet, she admitted having to contend with what many people in the public eye have to endure: Twitter trolls.
So, how is it now? "It's calmed down quite a bit," she says. "I've learned not to look at that stuff and all that jazz. And I'm actually trying to use my experience to help others. I talk to fans through direct messages and all that stuff. Not that I'm any good at it, but they think it's pretty cool I actually reply to those kind of things.
"Even if I can't give them any actual advice, I think the acknowledgement almost means something. I try to respond and listen to them because I wouldn't have an album or career without them."
Quickfire questions with Janet Devlin...
My hero is...
My mum. She just sacrificed so much for me. She used to take me to singing lessons, music classes, drive me around the country to singing competitions. I definitely wouldn't be a singer without her. She was even the one who sent my tape to
X Factor
.
My guilty pleasure is...
Chick flicks! Anything by Nicholas Sparks. I'm not a romantic person and I just don't know why I love reading his books so much and watching the films.
My most embarrassing CD is...
"I think it was an album my aunt bought me. I grew up listening to rock music but one year she bought me a Barbie typewriter and a Spice Girls album. I don't think the CD has ever been opened!"
My favourite X Factor judge is...
I'll go with someone not on my year but I love her: Sharon Osbourne. She's married to Ozzy Osbourne so she's pretty cool, but she's just a legend. She's amazing.
If I could swap lives with anyone for a day it would be...
Flea from Red Hot Chilli Peppers.
In five years I want to be...
Still making music and still touring.
Janet Devlin's debut album, Running With Scissors, is available via iTunes nowGot an iPad or iPhone? Reveal Mag is specially designed to fit!
Watch Janet's video for 'House of Cards' below: