Danielle Lloyd has insisted that her footballer husband Jamie O'Hara would "never lay a finger" on her after she was caught rowing in Last Vegas.
Danielle is currently in Sin City with Jamie and her friends but was spotting during a heated exchange with fellow holidaymakers outside Liquid Pool and Lounge day club.
The mum-of-three was wearing a bright pink baby doll smock at the time and was carrying her shoes. In the end, as security guard told her to get her friends and leave the area.
Footage of the argument, which was between Danielle and a group of men, was published by the
Mail Online
yesterday (8 June) and is showed Jamie pushing her back away from the confrontation.
Danielle has since shared a photograph of herself and Jamie sitting in a limo, insisting to fans that her husband of two years was purely protecting her - not violently pushing her.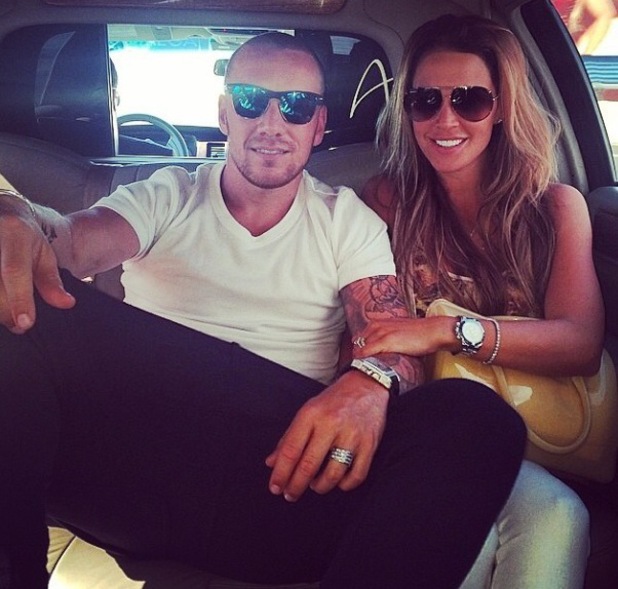 The mum-of-three, who was a victim of domestic abuse during a past relationship, said: "It's sad that some people actually make a living out of causing misery to others.
"Jamie & I was not arguing [sic], he was trying to take me away from a situation & protecting me. He has never & would never lay a finger on me & it's very sad that people want try to bring us down all the time but they will never come between Jamie and I...
"We are now going to enjoy the rest of our holiday with our family and friends who have come to celebrate my 30th birthday! And I appreciate my language was choice and I apologise to my followers x."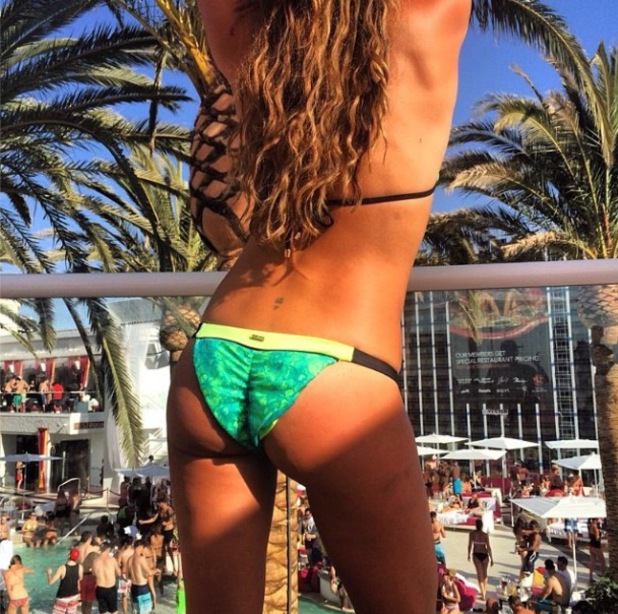 Since then, Danielle has shrugged off the argument and posted several new pictures of herself partying in a bikini. One showed her bottom and, alongside it, she wrote: Shake that ar*e."
Danielle has also shared another shot of herself and Jamie posing outside the Bellagio hotel. She said: "Outside the Bellagio fountains with my hubby @jamieohara24."