Lisa Appleton appeared on ITV's This Morning earlier this week to speak about life since Big Brother. She revealed she'd been left penniless and homeless after placing her trust in the wrong people.
This is her story, as told to us last year:
It's 18 months since
Lisa Appleton
from Big Brother 9 split from her husband Mario Marconi, but instead of living the dream as a single girl about town, she's living in a rat-infested flat on a rough council estate full of drunks, druggies and gangs.
She's too scared to venture out for fear of being recognised and abused in the street by vile gangs who terrorise the estate.
Her flat stinks and is riddled with damp, mould, rats and an infestation of bluebottles. Police are constantly on the estate knocking on doors at all hours and the sirens and rats keep her awake all night.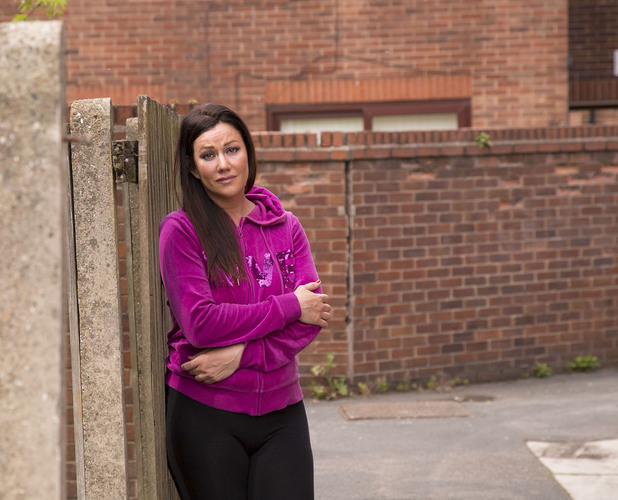 Lisa, 46, says the estate in Warrington, Cheshire, is covered with rubbish and empty bottles, and drunken fights, violence and drug use is rife.
Talking exclusively to Reveal, she tells us: "I'm terrified to leave the flat and, at 6ft tall, I stick out like a sore thumb. Everybody seems to know that I'm 'that one off the telly'. I've always prided myself on looking good and taking care of myself, but now I just want to hide," says Lisa, who grew up in a pretty village near Warrington.
When Lisa first married hunky Mario in 2008 it was a dream come true.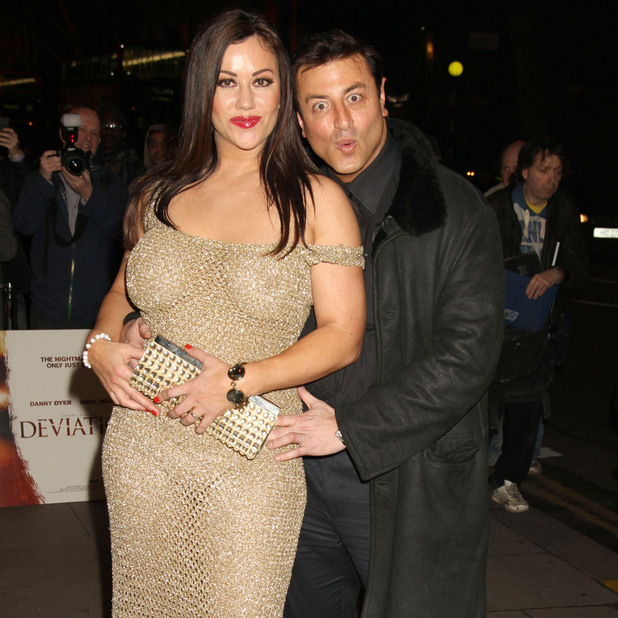 But the fairytale soon turned sour when the lovebirds went from media darlings to the victims of a conman's cruel scam, leaving them broke, homeless and sleeping rough in a public toilet for shelter - pressure that, five years later, killed the marriage.
"I thought life couldn't get any worse after I'd slept rough on the floor of a stinking toilet in a London railway station," says Lisa. "That was the breaking point in our relationship."
"It was hard finding out that all our hard work filming a new TV reality series was a scam. The fake exec was only using us, and the show, to get people to invest in his company.
"We turned down work to film the series and when we didn't get paid, we were left broke and homeless.
"We started bickering like cat and dog. It was easy to start blaming each other and, before we knew it, our marriage just fell apart."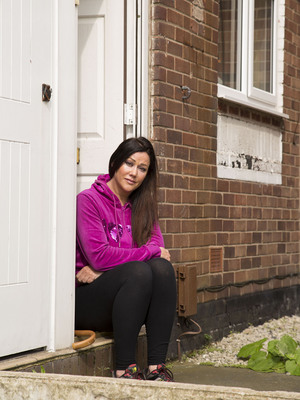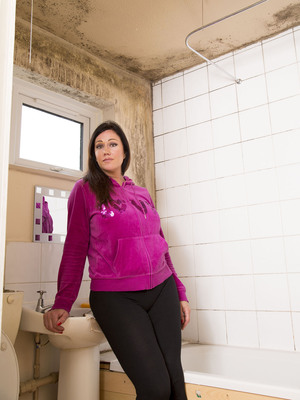 Still reeling from the split, Lisa picked herself up, swallowed her pride and asked the council for help.
"I couldn't carry on sleeping on sofas and not having anywhere to stay," says Lisa, who spent weeks sleeping in a friend's garage to get by. "All I could think about was having somewhere safe to call my own. I'd forgotten what that felt like," says Lisa.
"When I was told they'd found me a flat I was so grateful I burst into tears. I couldn't wait to move in. It was a huge relief."
Lisa was warm and safe, at last. Even the prospect of living on her own didn't bother her. But it soon became clear she wasn't home alone. Lisa had company.
"Rats. I feel sick even talking about them. When I first heard the scratching and the shuffling in the ceilings and walls I ignored it. I told myself it was a shabby council flat and it was probably just my neighbours moving around, but then I saw it – a huge horrible rat scurrying under the window. I screamed. It was early in the morning and I flew out of the door and straight into a neighbour who just said: 'You'll get used to them'."
An optimist by nature, Lisa isn't giving up, but no amount of make-up and lashes can hide her obvious pain.
"I thought I'd be living the dream, not in a rat-infested hell," says Lisa. "It's been over a year and I'll never get used to the noise of them chewing through the walls. I can't sleep worrying they'll come out and climb all over me."
It's not just the rats keeping Lisa awake at night. "Gangs terrorise the estate, they knock on the doors, scream and shout. There are needles on the floor and people getting drunk and screaming all night. It's so frightening and it really gets me down."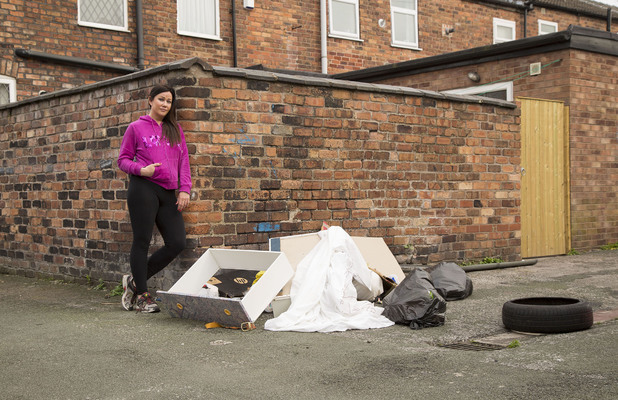 "Many of them recognise me and shout out rude stuff, come knocking at my door at all hours, or follow me down the street. It's getting worse, especially as they look me up on the Internet and start following me on Twitter and Facebook.
"I get messages saying, 'I know where you live sexy'. It's terrifying.
"I've always been a hard worker and I want to work. But getting a job when they know your face is impossible. Even bosses who don't know me as Lisa from BB9 soon find out. I'm a normal person who wants a job."
Grateful for a roof over her head, Lisa now worries that it's going to fall on her head.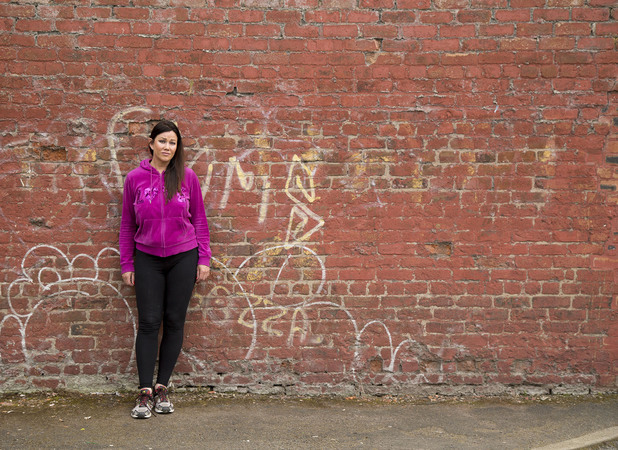 "The toilet is really disgusting, smelly and rusty. I check everything before I use or wear it. I never leave food out and I'm paranoid falling asleep. It's a nightmare.
"I don't expect to be treated differently just because I've been on the telly, but no one should have to live like this.
"Thousands of people on benefits live like this everyday and they shouldn't have to. Anyone who thinks people on benefits are sponging off the state and have an easy life should think again.
"It's killing me. It's hard to keep a smile on my face and it's deeply affecting my self-esteem and confidence. I've always worked hard and now it's as if I'm being punished for having been on the telly."
by Anna Gizowska