They're nephews of the late Michael Jackson and recent stars of hit ITV2 series The Big Reunion, so when we found out we were joining 3T for breakfast, we were brimming with questions to ask them!
When TJ, Taryll and Taj - sons of Tito Jackson - arrive at plush London hotel The Ivy, the brothers fill us in about their stay in the capital. In fact, TJ and Taryll waste no time in sharing a story about how Taj "went missing" the night before.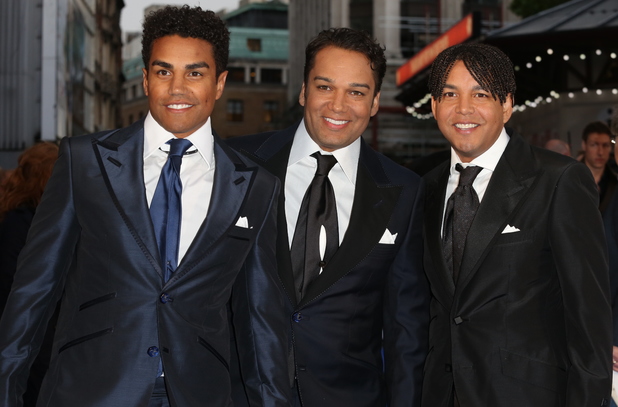 "Taj went missing last night," TJ begins. "Taj explained to us that he was going out for a bit and that he'd be back by 9.30 or 10pm the very latest. It came to 12am and he was nowhere to be seen.
"Taj doesn't go anywhere so for him to even leave is something in itself," TJ continues. "Taryll and I were texting and emailing him. I even sent a direct message on Twitter for the first time. There was still no response and I didn't know what to do. I was like, 'do I call the British police?'"
After much banter and conflicting versions of the night in question, it turns out Taj arrived back at the hotel just after 2am – only four hours later than planned!
As we start to tuck into food, conversation flows and it's clear to see the very close bond between the three brothers. Their protective nature is evident and while they bounce off each other retelling funny anecdotes, it's their extremely humble nature that shines the most.
Just 15 minutes into the chat and the brothers are still slipping in jokes about Taj going 'missing', much to everyone's amusement. We ask 3T if they ever clash at all. "We clash all the time," says Taryll. "We're clashing right now and you don't even know. There's a lot of feet kicking under the table right now!"
As the real questions begin, the very-private 3T open up to
Reveal
about life since joining
The Big Reunion
, why the UK is their second home and what it's
really
like to be part of the famous Jackson family…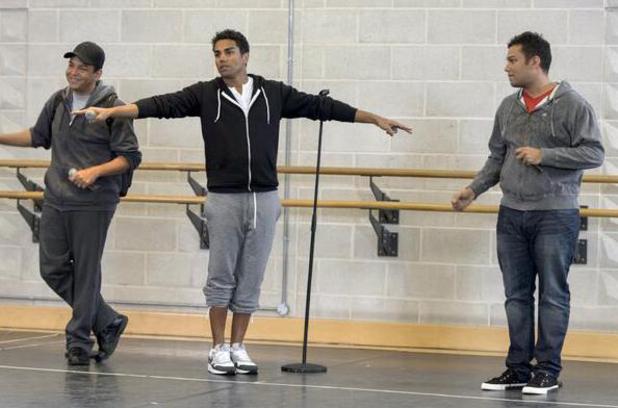 You'll be back on stage for the 'Big Reunion Boy Band Tour' in October, what's it like performing on stage as brothers?
Taj: We've been doing this since we were like 7 or 8 years old and mimicking our dad and uncles from a young age. If one of us misses a spot, someone will fill in straight away. We have this instinct and that's quite nice. In fact, it's a nice feeling to be performing with your brothers. I can't compare it to anything else.
Are you looking forward to joining the other boybands on tour?
Taryll: Yes, the bands are all really good. The groups we were with for series two made lots of jokes and pranks, which was a little shocking to us at times, but it was all fun! We haven't had a chance to meet the other bands yet but I assume they're going to be like the other guys. It's like a big team and that's what I like about I doing the show, everyone helps each other out.
Why did you decide to join The Big Reunion?
Taryll: We've been writing since
Brotherhood
and we actually recorded another album that never came out. There's been tragedies that have affected our pathway too. Recently, we decided to get really focused with the album and then
The Big Reunion
came along our pathway too.
Taj: I think it was timing and to get our story out because a lot of our fans wanted to know why we had disappeared. The last time we were in London we said we'd be back and then we never showed up again! There's been a lot of starts and stops.
TJ: Our journey has never reached the conclusion. It started with
Brotherhood
but it kind of stopped for us and disappeared. I think now we're just trying to get back on our path and reach the goals we set from when we started. We're just happy to be back.
You achieved great success in Europe in the 90s, why do you think you received such a great reception?
TJ: It's funny because Michael told us before we came out with
Brotherhood
that Europe would be the most welcoming towards us. I don't know how he knew. We came out in the States first and did really well and then for our first time in the UK, we came in at number four and kept going up. It's been amazing and I'm so thankful because a lot of Americans get trapped and think America's the world. I'm just lucky that I've had the opportunity to travel and to have a second home here.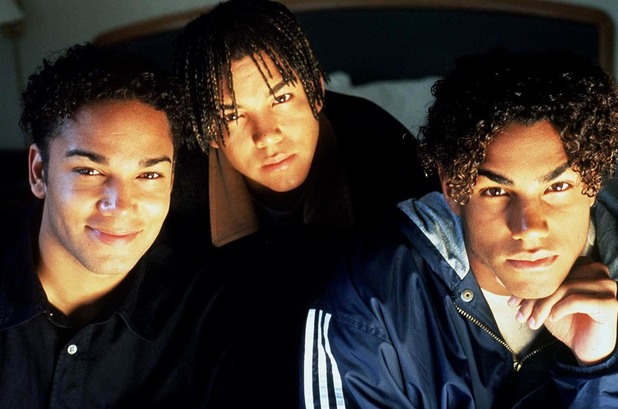 So tell us, what were you like touring in your younger days?
Taj: We were very mild back then. We would come straight from a TV show or a record signing back to the hotel. We're very boring actually. There's no wild side to us.
TJ: I don't think it's boring. I just think that we were very driven and focused.
Taryll: Yes, we worked really, really hard and with the time we had off, we just wanted to read or learn and write. We weren't where we wanted to be yet, so we were always thinking about our goals.
What have you got up to during your short stay in London?
TJ: Well, I've ran the whole length of Hyde Park twice. It's funny because when I'm running, sometimes people will look and say something to their partner, but by that time I'm already gone! We also went to London's wax museum Madame Tussauds to look at Michael's waxwork and to talk to some of the staff about how it was created.
How have you dealt with the fame surrounding your family from a young age?
TJ: From the beginning we were always around our father and uncles so we saw a lot of hysteria, but whatever success we had, it was never too much compared to them.
Taj: We always watched how they handled it, and as kids, you just emulate your parents. Our dad is a very down to earth person, so that's how we turned out, I hope.
Taryll: I don't think we realise the amount of fame surrounding our family. I don't think we fully get it, and I don't know if we ever will. We know it's big but we don't know the impact. It's different for us because it's our family.
Do you enjoy being away from the spotlight?
Taryll: Yes we do. Growing up was something our uncle Michael told us to enjoy because it was something that he wasn't able to do. You know, just to be able to go to the shopping centre or market.
Have you ever felt pressure to have a certain level of success?
TJ: I've never felt pressure. I don't know if it's because we started so young and got into our routines. My earliest memories are rehearsing and doing music with my brothers. My father and Michael kept it light with us. They never put any pressure on us, so I think that helped.
Taj: I was very strict on myself and I didn't enjoy the ride back then like I should have. I guess I'm doing things differently this time round. Back then it was all about chart positions and looking back now I should have just enjoyed it more.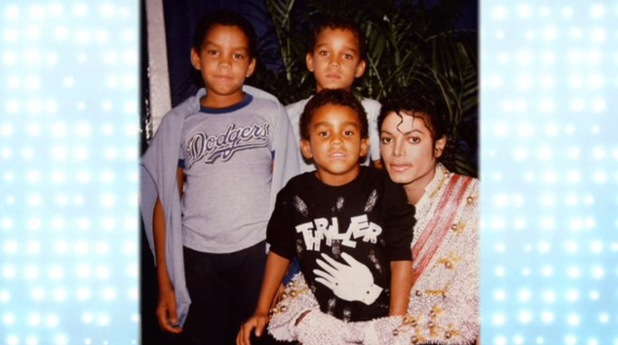 What's the best advice Michael ever gave you?
Taryll: Michael gave a lot of great advice. He said to just stop and look around and take in everything around you. He taught me to just slow down and enjoy the beauty of life.
TJ: Anytime we were with our uncle, we had great fun and plenty of laughter. He taught me about studying and working hard and he gave a lot of great parenting advice.
Taj: He taught me to give back. He's work ethic showed in his music and success, but whatever he did, he always gave back to the world and he really believed in that. He really wanted that to resonate with us as well.
Taryll: I agree with that. There's a lot of love for Michael and I think he deserves that because he really did give to the world and loved his fans. I know how loving of a person he was and I love him that much as well, so it's nice to see all the fans come together to give him that love and to appreciate what he did.
Would you ever want your children to follow your footsteps into music?
TJ: I push my son to do something different from music but he's slowly showing signs of wanting to do music and I'll always support him in his passion. I believe as a parent you should always support your child in what they want to do. On the business side of things, it's a demanding and tough industry. I guess it's just me being protective.
Tell us, what current artists do you like?
TJ: We really like original artists and ones that have their own sound, so for me that's singers like
Adele
, Ed Sheeran and Lorde. I'm a big fan of Sam Smith's voice too. We'd be up for duetting with any of them. We like acts who want to create timeless music and not just music that's hot right now.
As a group, what do you make of One Direction's global success?
Taj: Every generation has a group like One Direction and if it brings a lot of happiness to the fans, then I like that. I'm the one that likes happy pop songs that TJ and Taryll always tease me about! I can show you my phone, I actually have some 1D songs on my Spotify.
(Taj shows us proof and whips out his phone to show several 1D songs on his playlist – who knew he was such a fan?!)
'The Big Reunion Boy Band Tour' will play 15 Arenas across UK & Ireland this October and November. Tickets are on sale now at www.livenation.co.uk.
The Big Reunion - then and now:
Copyright: Rex Features