Mark Wright has made no secret of the fact that he is an ace on the football pitch - but it seems he's not so nifty at table football!
Mark teamed up with former
Made In Chelsea
star Caggie Dunlop to play on the world's first table with plastic male and female footballers...and lost.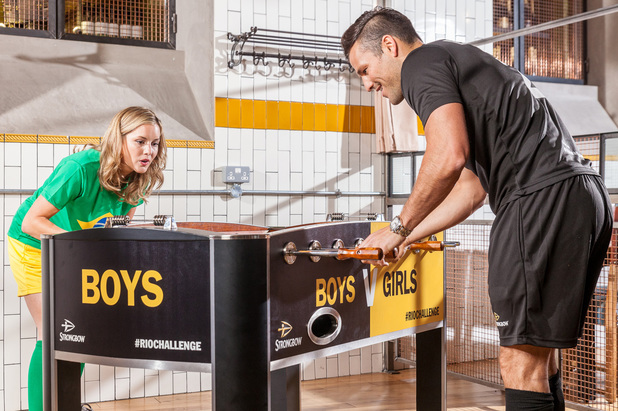 Despite having previously played semi-professional football for Crawley Town and Lewes. FC, it seems that Caggie has better skills than Mark when it comes to table football!
The special table has been created to celebrate Strongbow's 'EARN IT. Rio Challenge', which will see an amateur five-a-side male team from the UK take on Vasco, one of Brazil's best professional women's football teams.
And Caggie hopes that the lads taking part - who are from Her Majesty's Naval Base - are "better" than Mark was. Ouch!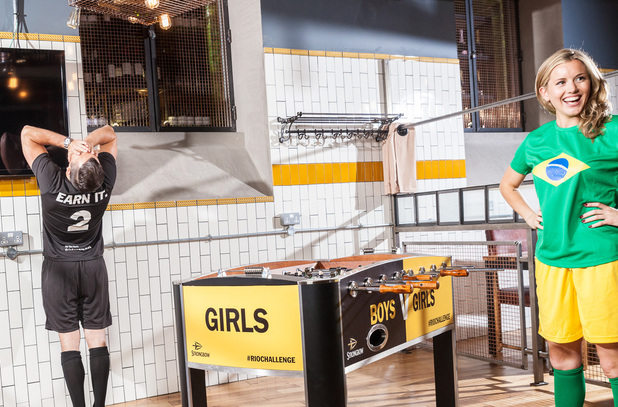 Caggie said: "It was great to play on the first girls v boys table football, and also to take on Mark!
"My friends and I always play if we're in a pub and there's a table and it's good that women footballers have been recognised in this way.
"I just hope the Strongbow team that went to Brazil are a bit better at playing football than Mark is at playing table football!"
Which reality show do you prefer - TOWIE or Made In Chelsea?
The Only Way Is Essex
44.90%