Geordie Shore returns to our screens next month, bringing with it two new cheeky chaps bound to stir things up. Geordie boys, Aaron Chalmers and Kyle Christie, have already had previous with the rest of the cast and now they've been let loose in the house to get mortal and make they're mark.
Although Aaron's entry to the house has already been publicly confirmed
, club promoter Kyle's appearance has been kept more low key.
Reveal
caught up with the guys to get the inside scoop on what's in store for series 8. We found out a little more about the newbies and how they settled into life with our favourite Geordies.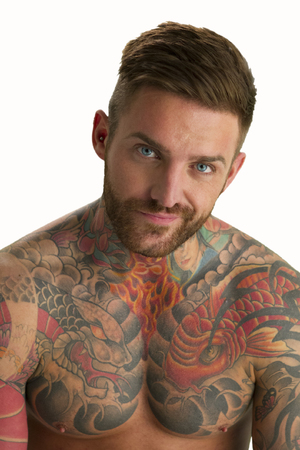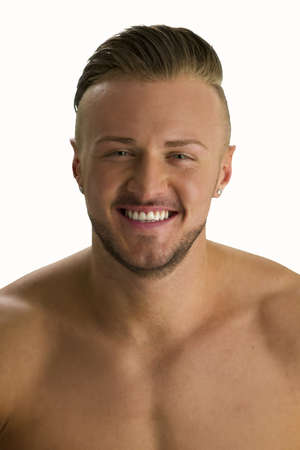 Already used to the partying lifestyle, both boys are big names back home in the Toon.
Kyle:
"It's the norm for us."
Aaron:
"We've done this years before going on Geordie Shore, you ask anyone in Newcastle…We're both big faces in the city."
And when it comes to the cameras, the pair definitely aren't camera shy. So if it wasn't for the lifestyle, what was it that made the boys snap up the chance to enter the house?
A:
"It's not going to come around every year is it?"
K:
"You ask any young person in Newcastle and they'll want to do it."
With their best pals already in the house (the guys are good friends with the buck squad's very own Gary and Scotty T), and having already had previous with some of the girls (Kyle with Charlotte and Vicky and Aaron hooking up with Holly in series 2), the guys are clued up about the house's past shenanigans.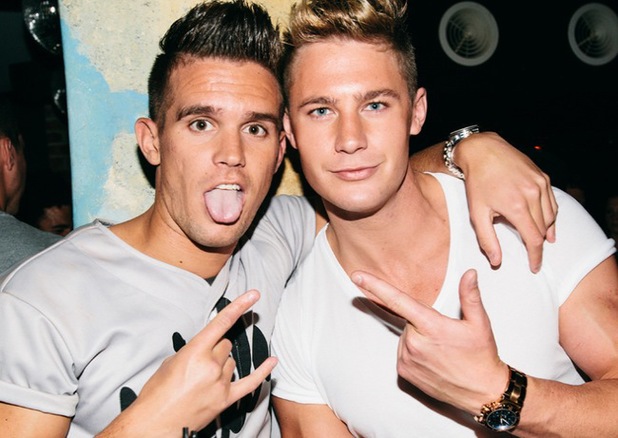 But did knowing the housemates make things easier for them?
A:
"I only knew Gaz and Scott, I never met Marnie, Vicky, Charlotte, I had previous with Holly and I didn't know James, so I found it a bit intimidating going in."
K:
"I didn't find that, I wasn't really intimidated."
A:
"Not intimidated, just nervous. You just hope you get on with everyone. Obviously I got on with Gaz. Then I got on really well with Kyle when he came in. I got on really well with James as well. I was surprised how well I got on with James."
And as for living with the girls?
Both:
"It was minging!"
But not letting that stop them, the lads couldn't help but reveal they had 'tashed on' with a girl or two.
K:
"Put it this way we both had a connection with two different girls."
A:
"Aye. And that caused a bit of mayhem…"
Oo-er. The show has been known to get quite explosive at times, are we in for more bust ups this time round?
K:
"This is more explosive, definitely."
A:
"Towards the end two people had to leave…there's a massive fight. Someone is two-faced and sly and it all comes to a head."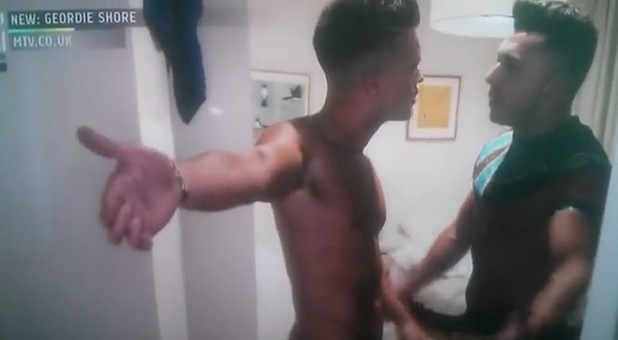 And alcohol cannot help, but just how well do the boys handle their drink?
K:
"We both drink to have a good time, we're not one of these people who go, 'I'm gonna drink til I pass out.'"
A:
"We've got to be on top of our game, if we want to pull girls. Have a few drinks, get a bit of confidence…then it's game time!"
But the boys did let on there were some nights when the drink got just a little too much.
A:
"I fell asleep on the bar, I think it was catching up on us drinking every night. That was me done, lying on the bar."
K:
"I nearly fell through a wall in Iceland [the gang heads on tour to Reykjavik, Iceland this series]. One of the girls in the house took advantage of us."
A:
"Iceland was unreal. It was mint, there's so many girls."
And now looking back at their time in the house, newbies Aaron and Kyle, not surprisingly, loved every minute.
K:
"Class experience I wouldn't change it. I would stay in it all year if I could."
We bet.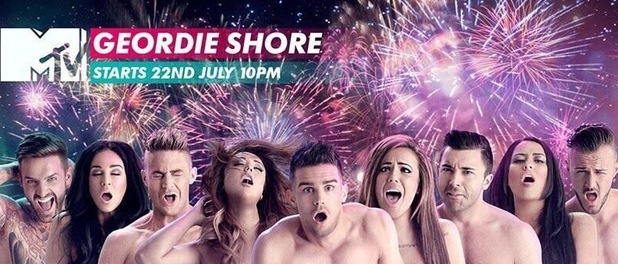 To get to know the boys just a tad better, we got them to answer some quick fire questions, sharing just a little bit too much info as they did…
Relationship Status?Both:
"Single!!"
Tagline?A:
"Scaffolder by day, shagger by night."
K:
"This isn't Newcastle, this is my castle and I'm the king of it."
Favourite Drink?K:
"Double vodka, diet coke but since the house – vodka, soda."
A:
"Vodka, blackcurrant, lemonade."
Favourite night out?A:
[Grinning] "Reykjavik"
K:
"I'd pick House of Smith, Newcastle"
A:
"Nah, Essex is good. Sugar Hut."
Most embarrassing drunken moment?A:
"I fell asleep once when a girl was on top of us. Only briefly! She woke us up and was like are you asleep?!"
K:
"On a pedalo in Ibiza I took this lass out for a few drinks. I drove out, but was drinking at the same time getting mortal and I got so far out and so tired and drunk I didn't have the energy to paddle back. I had to be saved by the coastguard."
Ideal hangover day?K:
"We don't have hangover days. We have to get up, get our nutrition in and work out."
A:
"Sundays I go for cheat days, like a swim, sauna, steam room…maybe eat crap all day."
(Crazy!)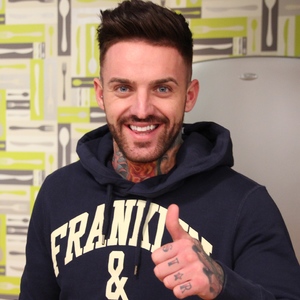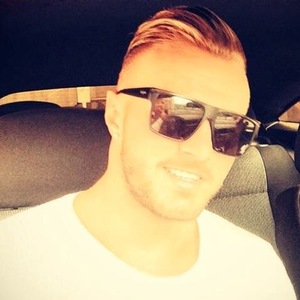 Favourite chat-up line?Both:
"We don't do chat up lines!"
A:
"If someone said to me a chat up line I'd be like see you later!"
K:
"Depends how fit she was… I'd let her use a chat up line on me then. It's gonna work if she's got a good face."
Ok, best pulling technique?K:
"Just smile and be really confident. The lads that aren't confident don't pull. Simple as that."
Weirdest place you've ever hooked up with someone?A:
"Bushes, toilets, churches…"
K:
"If my nana found out I hooked up in a church she'd go ballistic! Mine's a plane toilet."
And the boys both have times when they like to spend the cash. For Aaron it's tattoos, whereas Kyle tends to buy plane tickets when drunk (as you do).
Aaron, what's the most expensive tattoo you've got?
"It's hard, with my tattoos I get charged daily so it never goes over that."
We've heard you've got a nice Newcastle United tattoo on the bottom of your back?
"It's gone now! Thank god. Horrendous that was. Who the hell gets that on their back?!"
And Kyle, your most expensive plane ticket?
"I think I woke up on a plane to Magaluf, I paid like 250 quid for it. I've got this thing where I get drunk and get on a plane. My mam's resorted to taking our passport off us, she confiscated it, it's locked in the top drawer out of reach."
Geordie Shore returns to our screens Tuesdays at 10pm from 22 July.
Watch the boys in action here: