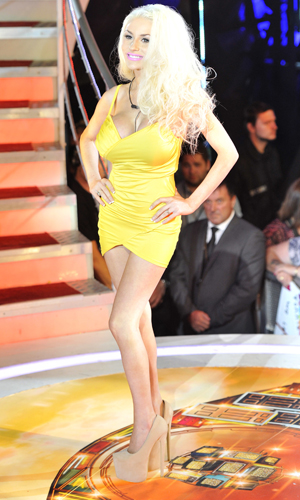 This time last year Courtney Stodden was fairly unknown in the UK. And for those who did know her, it was probably because of her marriage to Hollywood actor Doug Hutchison.

Then, she entered the Celebrity Big Brother house in summer 2013 and became a firm reality show favourite, winning millions of UK fans on her own merits.
Viewers loved her skimpier than skimpy outfits, eye-wateringly towering heels and rather sweet (and sometimes wild!) personality, not to mention her slightly unlikely friendship with housemate Lauren Harries.
But sadly, while
Celebrity Big Brother
was a fantastic experience for the starlet, who turned 19 in the house, it was the start of the end for her marriage to Doug, whom she wed at the tender age of 16.
Courtney tells us: "The show definitely tapped into my inner party animal! After
CBB
, I just wanted to let loose and go crazy! Meet new friends, date, party. Andall that consists of being a young single girl."
Shortly after returning to LA from the UK, the blonde bombshell announced that she and Doug had separated. Unlike many Hollywood splits, however, these guys have remained the best of friends. So much so, in fact, that it's prompted numerous rumours they might get back together.
Not true, says Courtney.
"Doug and I are definitely separated. What's been great about our separation, though, is that we remain close friends and desire nothing but the very best for each other. I'm so proud of that."
"We, honestly, are the best of friends now. I can talk to him about anything and everything. I'm eternally grateful for meeting him and I have zero regrets," she tells us. "As far as Doug co-managing me, we still work closely together on business affairs. Also, I'm on the verge of some acting endeavors and Doug is helping me along with my acting abilities."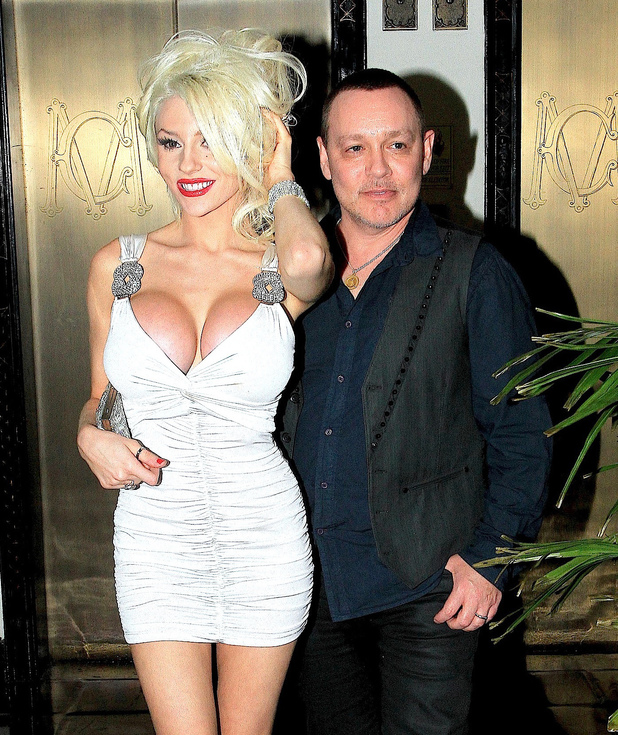 Courtney and Doug's relationship has been played out publicly ever since their marriage when she was 16 and he was 51. So perhaps it's no surprise we'll learn all about their separation in new E! show
True Hollywood Story: Reality Ex-Wives
.
The series will delve into what really happened to prompt the split, with Courtney teasing: "You will learn inside details about our marriage and the steps we took towards our decision to separate."
A preview for the show hears Courtney say, 'I'm like, 'I'm a baby', like, I'm not ready to have a baby.' Was the issue of children something that contributed to their split? "No," she says, "but it was an element that highlighted our age difference."
As always with a high profile couple, their split was greeted with plenty of people saying, 'we knew it would never work', especially because of that age difference.
So, what does Courtney say to them? "I dove in with 'forever' in my heart," she insists.
"Granted, at just 16, I was very mature for my age, but I hadn't yet truly experienced dating, meeting new friends, partying, that sort of thing. So in order for me to genuinely grow into a young woman, I needed time to do so. As far as the critics go, life is unpredictable. Nobody can predict the future."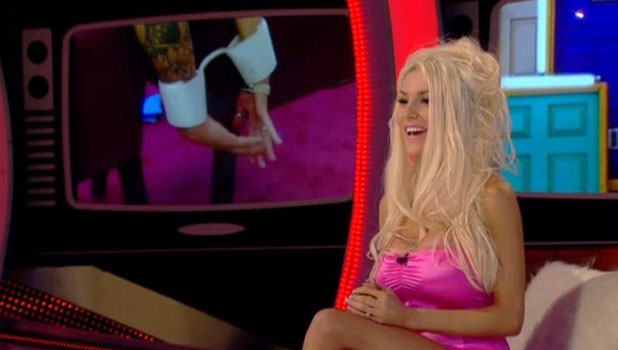 And after such a whirlwind romance at such an early age, Courtney is in no hurry to settle down again: "I'm just having fun now. Nothing at all too serious. I'm not really thinking about the 'type' of guy I'm after or the next relationship I'll be in."
Rather, she's concentrating on work - and the latest addition to her family - the seriously gorgeous pooch Cupcake, who joins Courtney's other dog Dourtney, co-owned by Doug.
"Oh my God, I'm absolutely crazy about my new pooch!" she says. "She's a micro mini maltese named Cupcake and couldn't be sweeter. I adopted her at one year old and already love her very much. She's getting along wonderfully with Dourtney and visa versa."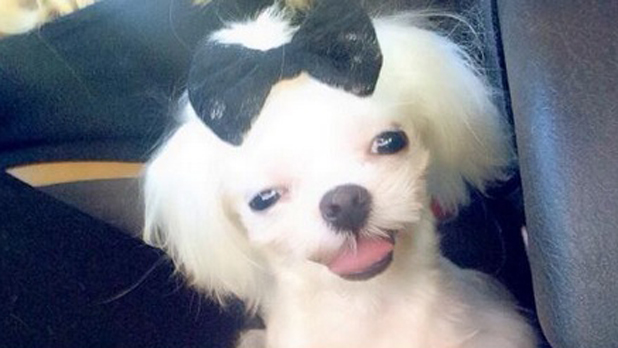 As for those work projects, she's keeping tight lipped but has hinted we'll see her back in the UK soon. Bring it on!
"I absolutely adore the UK. I desire to return and I have a feeling I just might. I'm working on many awesome UK projects - stay tuned!"
Courtney has remained in contact with some of her
CBB
housemates via Twitter and there had been talk of a reality show with co-star Lauren Harries, but that hasn't panned out.
"For some reason, she stopped communicating with me," says Courtney. "But it's all good. I sincerely wish her all the best - she deserves it!"
Courtney's image is obviously inspired by Hollywood icons of the past like Marilyn Monroe, with her platinum blonde hair and ruby red lips. She did, however, have a brief experimantion with brunette locks after leaving
CBB
- and we reckon she looked fab!
"I have no plans to return to the dark side anytime soon, but I must say, it was fun to try something new for a while! But let's face it, I'm a blonde at heart," she says.
"Platinum is such a high maintenance colour to have. I treat my hair several times a week with coconut oil. It has done wonders for my hair."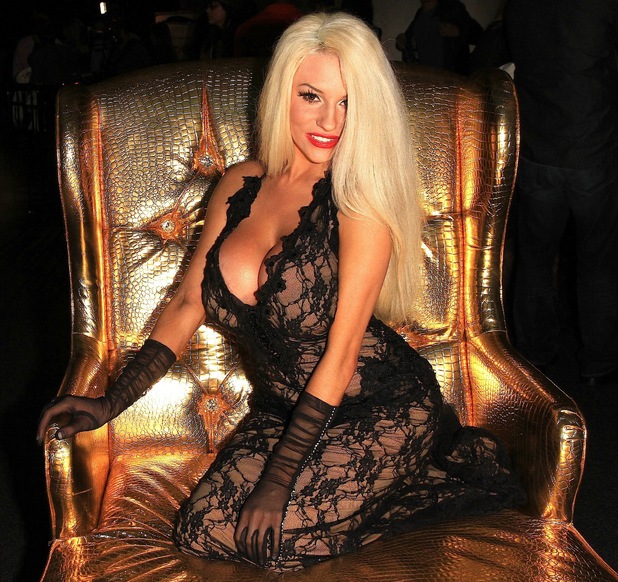 And for top products for her trademark look? She's a Mac girl! "EVERYTHING Mac!" she tells us, adding other essentials include Banana Powder, false eyelashes and, of course, a good Marilyn Monroe red lippy!
Marilyn is clearly Courtney's number one icon, but what British women does she admire? "I adore Jesse J. She's incredibly powerful and talented - follows the beat of her own drum and lives her life out loud! I also admire Helen Mirren for the obvious reasons - incredibly talented, vivacious, and strong."
And like plenty of Hollywood stars, she knows the power of a good selfie. So, what's her secret?
"Filters, honey. ;)"
True Hollywood Story: Reality Ex Wives, Sunday 1st June @9pm on E! Follow @eonlineuk for more details.