Katy Perry looks absolutely in-cred-ible as the latest cover star for Cosmopolitan. How can she make green hair look so glamorous?!
The gorgeous 'Roar' singer, 29, sizzled up a storm in the glossy mag's July issue – and made history while doing it!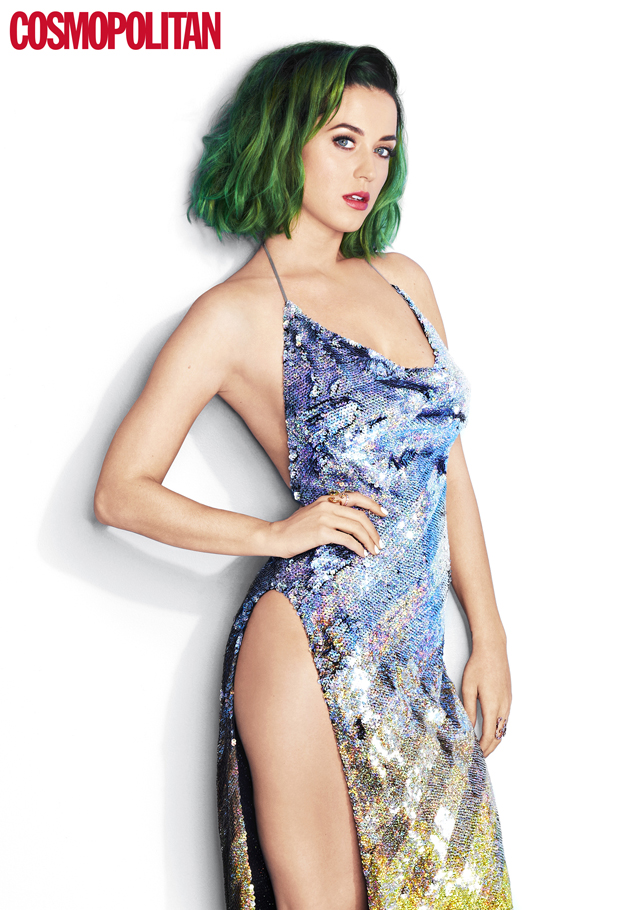 For the first time ever, the iconic magazine is publishing a global cover across 62 international editions including the UK. Just shows what a totally massive superstar Katy is!
Inside the mag, the starlet gives us some insight into life as a popstar, admitting it's not all wild parties and rock n roll antics on the road, surprising us by revealing she still gets severely nervous before performing.
Despite being full of confidence on stage, the singer confesses: "Sometimes I get so nervous, I want to take beta blockers [before each show], I get so nervous... [I think] that I have to get through this; I can't let these people down, but mostly I can't let myself down."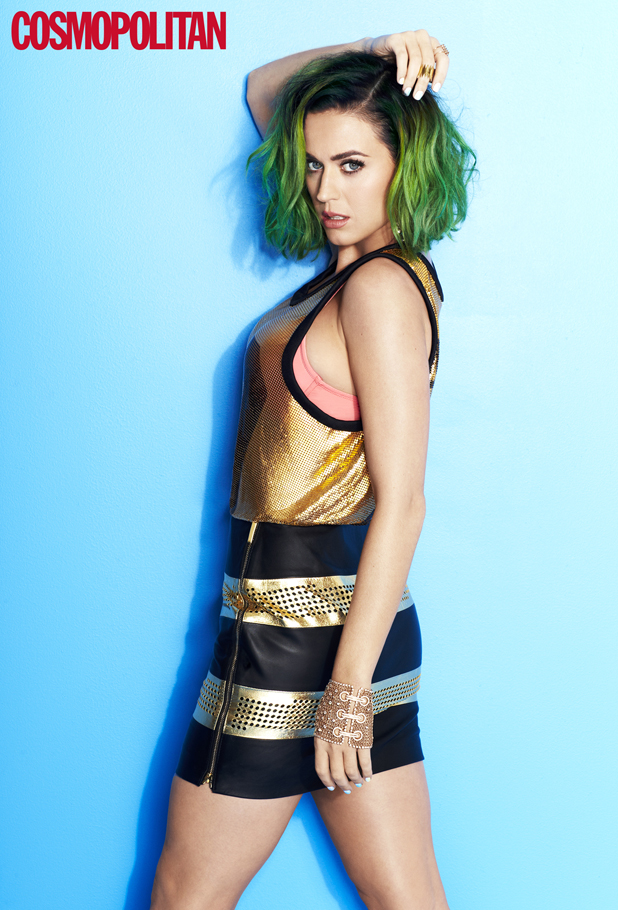 And she realises just how many aspiring popstars would fill her shoes in no time if she faltered: "I've been given a great opportunity and there are 500 bitches behind me who will snatch my weave off my head if I don't kick-ball-change through this two-hour show. There is a lot of choice out there. All I'm trying to do is make great music."
A true professional, Katy says she'll never get drunk before hitting the stage, but does love a cheeky glass of champers when her show is done and dusted. As she should!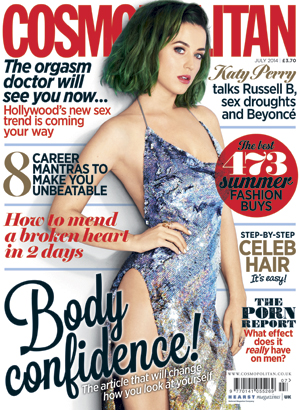 "I always have one waiting for me when I get off stage – a glass of champagne. It's a real dance with the devil: learning how to be professional and have a celebratory time. In your late twenties you're trying to figure out what your drinks are and if they agree with you and your blood type. I definitely black out on whisky so I don't drink it anymore.
Katy continues: "Champagne usually gives everybody a headache, but I can have, like, five glasses and be completely fine."
Lucky for some!
Katy also delves into her private life in the interview, reflecting on how she is attracted to "high frequency men."
She was previously married to British actor and comedian Russell Brand, and was most recently linked to John Mayer.
"A lot of therapy has happened [since Russell] and a lot of understanding and growth," she says."Sometimes you have to go through all this shit to get your grips on life, and figure out what your next boundaries in your love life and world are going to be.
"You have to go through the mud in order to find that peaceful place. In the long run, it was necessary for me to have more of a teammate."
The full interview appears in the July issue of Cosmopolitan, on sale 3rd June. Also available in digital edition on Apple Newsstand. For further content, please go to the Cosmopolitan website here.
Watch Katy's video for 'Roar' below: