One Direction have become embroiled in scandal after a video was leaked allegedly showing members Zayn Malik and Louis Tomlinson smoking a joint.
The short clip published by
Mail Online
shows the two singers sitting in the back of a car en route to a concert. It follows them as they leave an undercover car park and drive along the streets in Peru.
Louis appears to be filming as his voice is heard but he isn't seen on camera. He is heard saying: "Here we are leaving Peru, joint lit, happy days."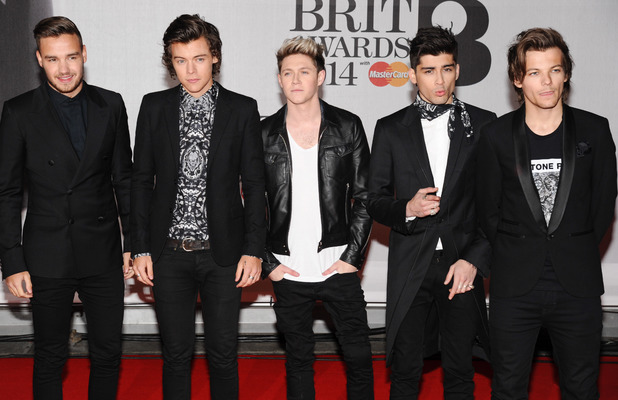 A lit rolled-up cigarette is then passed to Zayn, who is singing before he takes a drag.
Louis can be heard commentating in the background: "That's just Zayn warming up before the show. Zayn tkes his job very seriously. He makes sure he goes through a two hour intense warm-up regime before every show… One very important part to Zayn's warm up is, of course, Mary J herself."
Mary J being slang for marijuana.
Several times throughout the video police cars or motorcycles pass by. At one point Louis says of one officer: "He's having a look. He's thinking, 'I'm sure I can smell an illegal substance in there' and he's hit the nail on the head."
Zayn seems aware he's being filmed, as do the other members of the 1D crew sitting in the car, which is filled with smoke.
A conversation can be heard about 'chicken' which is not explained, although Louis, 22, and Zayn, 21, both become rather excited when a crew member tells them they've managed to obtain 'chicken in Chile'.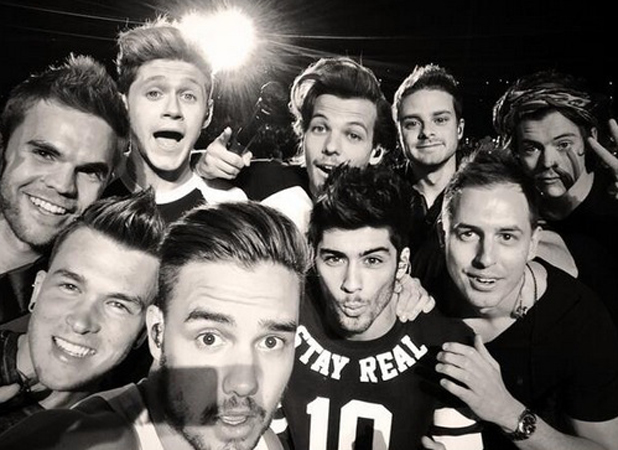 Towards the end of the footage, Louis reflects: "I'm just wondering now, sitting here in Peru, will this come back to me? Who knows? Maybe. Maybe not."
Oh dear… a bit of foreshadowing there.
So far, no members of 1D have commented on the video. (Harry Styles, Niall Horan and Liam Payne do not appear to be in the car when the footage is shot.)
A rep for the band said lawyers were looking into the video.
It's believed the video was filmed in April while
One Direction
where on the South American leg of their mammoth 'Where We Are Tour', which is currently in its Ireland and UK leg.
One Direction fans have had a mixed response to the leaked footage, with some saying it doesn't affect their love for the band and others admitting disappointment if it is marijuana they are smoking.
I never thought th boys would smoke marijuana... im kind of dissapointed @onedirection @Louis_Tomlinson @zaynmalik

— Reza Alyaa (@rezaalyaa) May 28, 2014
Not surprised by this but I am disgusting. Pull yourself together, boys. That isn't 'cool'. http://t.co/AyNIcjuEsg

— 1Dupdates (@1Dupdates2) May 27, 2014
CAN THIS FANDOM JUST GIVE A BIG ROUND OF APPLAUSE TO MARIJUANA FOR MAKING ZAYN MALIK SPEAK MORE THAN HE HAS FOR THE WHOLE OF ONE DIRECTION

— ☆ (@nomstyles) May 27, 2014
Ummm well the good news is maybe 1D's management will finally realise we need merch thats not aimed at 5year-olds... http://t.co/nrKAgyoFks

— Lauren Slade (@LaurenSladeNZ) May 28, 2014
I don't care what anyone in the world says I love one direction so much no one can change that

— dani (@IoIstyles) May 28, 2014
Basically ill just love One Direction no matter what they do so yeah I got your back Zouis

— Ruthylicious (@RuthTynan) May 27, 2014
Got an iPad or iPhone? Reveal Mag is specially designed to fit!