Made In Chelsea's Binky Felstead has finally dumped Alex Mytton - after he dropped the F-bomb no less than 11 times while begging for forgiveness.
In last night's episode, Binky agreed to meet up with Alex to discuss their relationship (on Chelsea Embankment, obvs) and he swore like a trooper while asking her to take him back.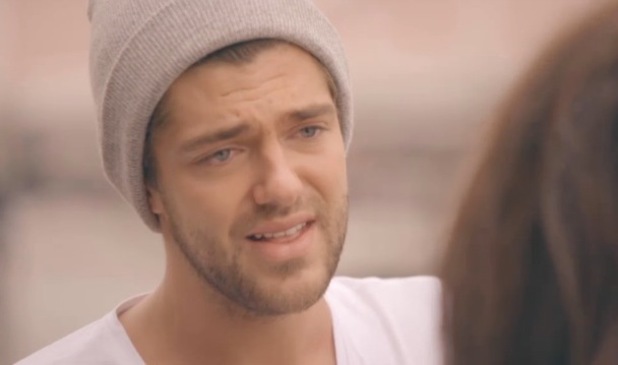 Now we know emotions were running high, but come on? That's no way to win back a girl!
After Binky approached him by the River Thames, Alex told her: "I want to start by saying I'm so f***ing sorry about this, from the bottom of my heart. I know I'm capable of changing this.
"I'm willing to do anything. I know I'm f***ing capable of it, ok? I know I'm capable of being good. I can be that guy. I was sucked into a world that I didn't know. I didn't f***ing like it, I'm not like that."
Alex continued: "All I want is you, that's all I f***ing want. I will f***ing fight until the f***ing day I die. Honestly, that's all I want. We're f***ing amazing together. It's ridiculous, we're f***ing soulmates. I was a f***ing idiot."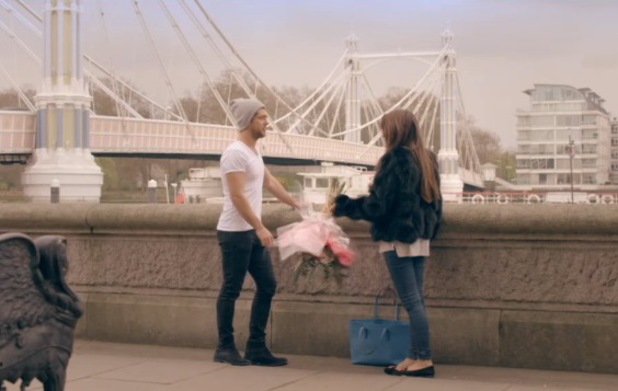 Fighting back tears, defiant Binky told him: "Alex, you are an amazing liar and that's why I can't make it work. Alex, I can't be with you anymore. I don't trust you anymore.
"I can't do it to myself. I wish you could do something, but you can't."
She added: "I hope it was really good. Look at my eyes, I can't stop crying." Unsurprisingly, Alex responded with: "I f***ing hate it when you cry, I f***ing love you."
Alex then offered to prove to Binky that he can change, but she replied: "I can't believe you, you're a liar. I can't get over it."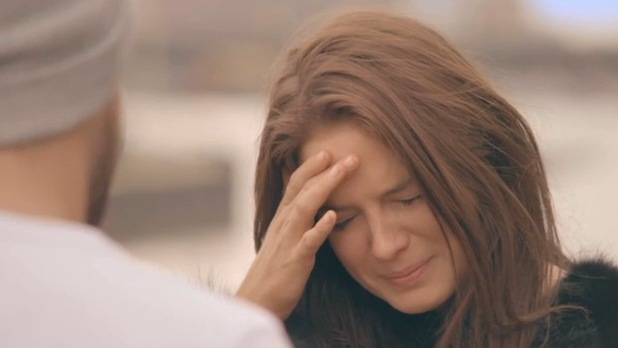 The couple's break-up comes weeks after
Alex admitted to cheating on Binky
with two girls. He had previously been accused of sleeping with a girl in Oxford, but insisted that he couldn't remember whether they'd done the deed.
Last week, things got a whole lot worse when love-rat
Alex was faced with accusations that he had enjoyed an "orgy" with Spencer Matthews and several girls
during his relationship with Binky.
Explaining what had happened by the bridge to Louise Thompson and Lucy Watson, Binky later said: "I walked away. I'm not going to miss being paranoid."
Clearly delighted, Lucy told her: "I'm proud of you."
Are you glad Binky has dumped Alex? Answer in our poll:
YES - She did the right thing!
87.04%
NO - She should've given him another chance...
12.96%