Kim Kardashian and Kanye West have thrown the mother of all pre-wedding parties - with one of America's biggest singing sensations on hand to serenade the soon-to-be-married couple.
If Friday night's (23 May) celebrations are anything to go by, their wedding today is set to be spectacular - but then we already knew that, didn't we?
Kim, wearing a boob-flashing bridal white outfit, and her wedding party enjoyed a private tour of the Palace of Versailles before a super-glamorous evening reception. And naturally, the camera-loving Kim posed for a few snaps along the way!
In pictures posted by fashion designer Giancarlo Giammetti (who uses the Instagram name privategg), bride-to-be Kim can be seen surrounded by the most important women in her life - her sisters and her mum.
Along the photo, he wrote: "Keeping up with a real great family #thekardashians#wedding #versailles."
Lana Del Rey is also in the photo, after the stunning chart topper performed at the intimate event.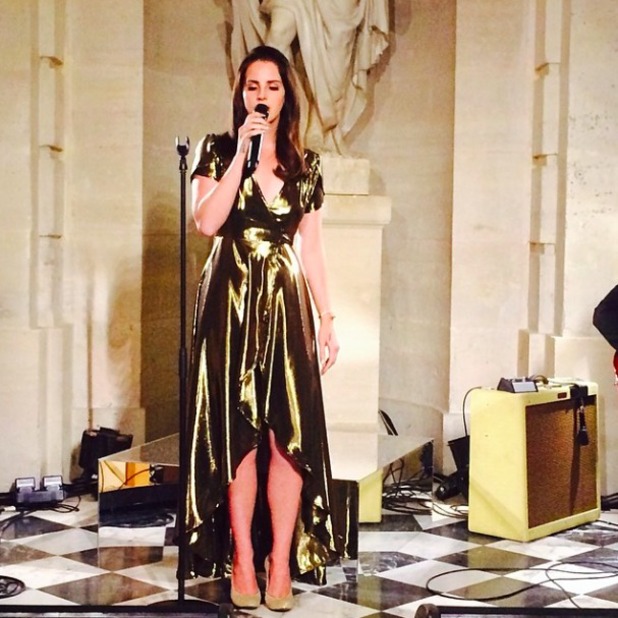 The singer is said to have performed 'Young and Beautiful' - which has been a special song to Kimye ever since he arranged for a brass band to perform it during his extravagant proposal
.
Alongside a snap of the singer performing, Gianacarlo wrote: "Magnificent voice @lanadelrey #kardashian #versailles#fun #wedding #reallove."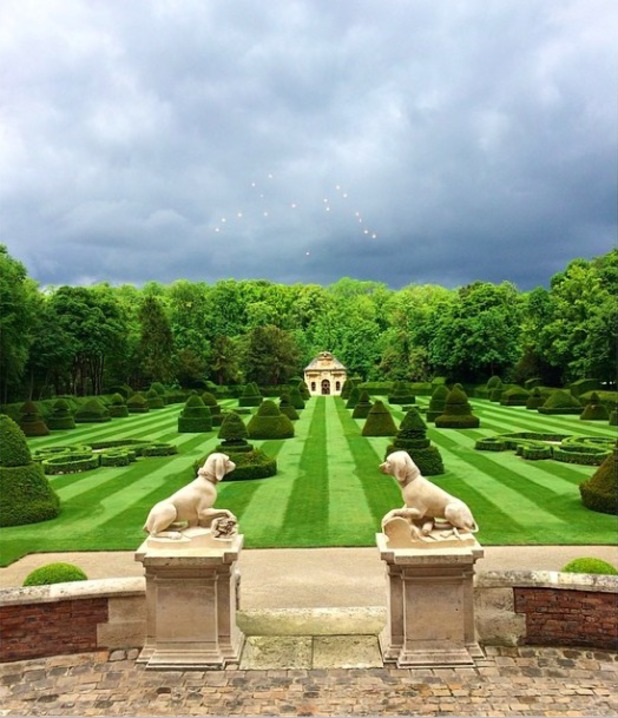 And Kim herself couldn't resist posting a behind-the-scenes picture of the celebrations.
Her photograph is of a beautiful garden, albeit with grey clouds in the sky - although, if you look closely, you can see what look like tiny lights in the sky.
Kim described the photo, saying: "Little angels in the sky blessing us#TheyDidntShowUpInAnyoneElsesPicture #Valentino."
Details of the wedding have been kept fairly under wraps - although a rep for the mayor of Florence, Italy, confirmed they had booked the 16th century Belvedere Fort for the weekend, and lots of activity has been seen outside the building this week.
Kim and Kanye became engaged in October 2013 when Kanye popped the question on Kim's 33rd birthday. He hired a baseball stadium for the big moment, projecting his proposal onto a big screen in front of all her friends and family.
They are parents to daughter North West, who turns one in June.
Are you looking forward to seeing pictures of Kim Kardashian and Kanye West's elaborate wedding? Tell us your thoughts below!