Since stealing our hearts and claiming his title in 2005, former X Factor winner Shayne Ward has been in and out of the limelight. But now back with a busy year ahead and new music up his sleeve, the 29-year-old is ready and raring to go.
Taking to the stage, Shayne's latest role saw him rocking out on in London's West End as Stacee Jaxx in
Rock of Ages
. And carrying on his musical streak, Shayne has recently announced he will be going on tour across Europe with
The War of the Worlds
musical later this year.
Starring alongside Jason Donavon, Brian McFadden and Hollywood A-lister Liam Neeson, Shayne plays the role of an Artilleryman hell bent on defending his world from a martian invasion.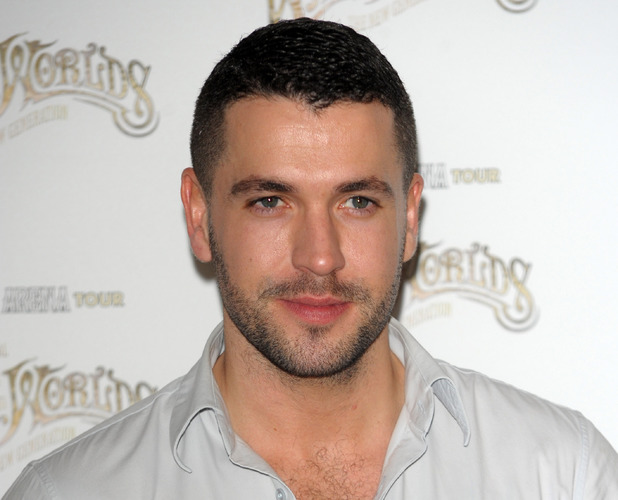 Reveal
caught up with the former
Dancing On Ice
star to hear all about his upcoming plans, starring alongside Liam Neeson (albeit his hologram) and why he's way too busy for dating right now.
The War of the Worlds
sees a martian invasion come to earth. Playing the role of a solider with a drunken crusade to save the world, Shayne tries to convince journalist Liam to join him on his quest.
"I come in contact with Liam Neeson, the hologram, and I'm basically like 'listen we can get an army together, capture one of these fighting machines and defeat them all and then start to re-build a whole new world' – it sounds great but unfortunately I'm a little bit drunk when I'm saying it…everyone gets a little bit confident when we have a drink."
And to be able to say he's worked alongside the A-list legend, the star was just a little excited.
"Oh it's going to be amazing! Even though it's just a hologram just to hear his voice…I know there's a moment of interaction between me and him [Neeson] as well which I'm really looking forward to doing."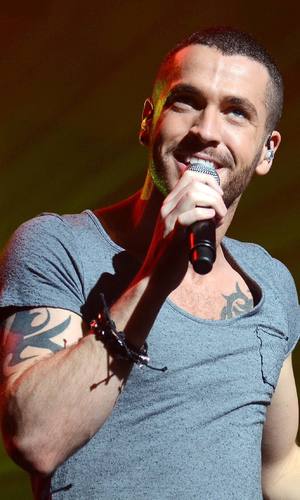 Very cool.
Unfazed by getting back on the tour bus to live life on the road, Shayne is excited to head across Europe with his fellow co-stars.
"I've already met all the cast, and they're a laugh. As long as there's banter and everyone's having a good time – it'll be a really cool tour."
Meanwhile, before it all kicks off, Shayne has been back in the studio working on new music material. Working with the brain box behind Kylie Minogue's unforgettable track 'I Should Be So Lucky', the star is freshening up his pop roots ready for a summertime release.
"I've been writing stuff for over a year now, in and out the studio. My last session was just in London with Mike Stock – he was the bee's knees back in the day."
"I think the most important thing when you want to release something is that you get with the times and at the minute the pop industry seems to be thriving again. As long as your stuff sounds fresh and up to date and the fans like it…you're on to a winner."
And not forgetting his
X Factor
roots, Shayne wouldn't say no to a return to the
X Factor
stage this series.
With the question on everybody's lips about who will be joining Simon and Cheryl on the panel this year (
and with Louis Walsh hinting its between Alesha Dixon and Mel B
) we asked Shayne his thoughts on who's best for the job.
"Has Louis been confirmed back? Louis is part of the show regardless. He's part of the show's history!... If it's between them [Alesha and Mel] I think they're both going to be great."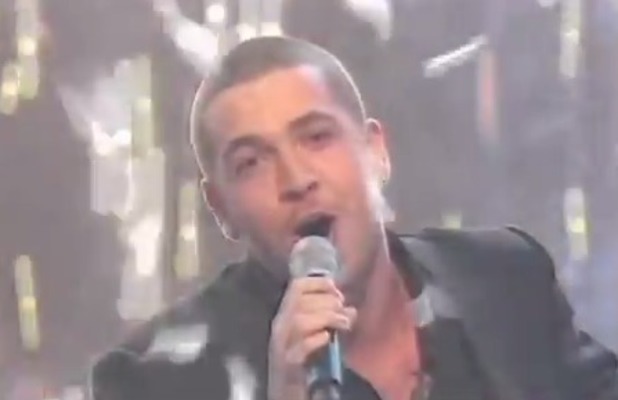 But it's not all performing for the good-looking Mancunian, he's also trying his hand at football too.
Playing in charity matches up and down the country, Shayne has been raising money for a number of worthy causes whilst having a kick about with his celeb pals. And on Sunday he rubbed shoulders with our favourite 1D boys in a charity match organised by Niall Horan at Leicester City's home ground.
Does he ever just chill??
"There's always time to chill out!"
Speaking about his ideal day off, Shayne said:
"I'd go and see my brothers, or my family who ever is around really. And if it's a nice sunny day, sit in their garden, music on, having a drink with them."
Sounds like a pretty good day to us.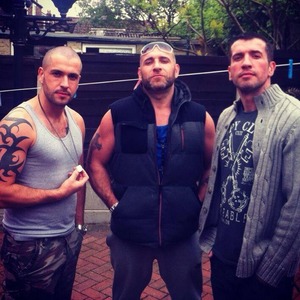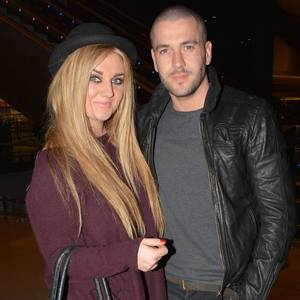 Earlier this year,
Shayne announced he had split from his long-term partner and fiancée, Faye McKeever
. Talking about how things are between the pair now, he told us:
"It's good. The most important thing for us is that we keep it amicable, no-one likes to split up in the first place. She's straight back on to doing her acting now and then I'll be focusing on my stuff. We've not been together for nearly 6 months now, it's quite a long time so it is what it is."
And asked whether he is dating again, it seems the star can't seem to fit love into his busy schedule just yet.
"Oh no, there's no time to even think about it to be honest! I've got better things to think about than enjoying any sort of single life!"
Shayne Ward stars as The Artilleryman in Jeff Wayne's musical version of The War Of The Worlds UK Arena Tour from 27 November. Tickets available at www.livenation.co.ukCheck out this video of Shayne with the rest of his War of the Worlds cast:
Reveal is now on Google Plus! Join us here for the latest pictures, fashion and celebrity news!