Ever since swapping his McDonald's day job to become one fifth of boyband Westlife, Brian McFadden has lead a colourful life in the limelight.
After quitting the band in 2004 he went on to forge a solo singing career, land his own radio show, join the judging panel on
Australia's Got Talent
and lead high profile, but ultimately doomed, romances with Kerry Katona and Aussie actress Delta Goodrem.
Now fronting Channel 5's new dating show,
Stand By Your Man
– where four eligible bachelors compete to win a date with one of 40 girls from the studio audience – we discover a romantic side to the former bad lad.
Now happily married to gorgeous Irish model and DJ Vogue Williams, Brian recalls the moment they met and the secret to a happy marriage second time around...
How did you meet Vogue and do you remember what you said to her the first time?
I was f***ing drunk, went past her and went [imitates Madonna's Vogue dance]. What a plonker.
Did she laugh?
No. I went up to her afterwards and apologised and we got chatting!
What have you done to impress women in the past?
I've never really been on dates because, since I pretty much came out of school, I have always been in long term relationships. So I've never been out playing the field. I reckon if I was single now I'd be rubbish. I just wouldn't know how to do it, I'd probably just bottle it and s**t myself.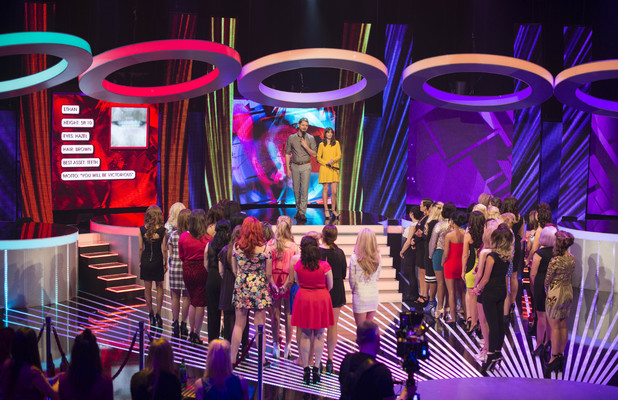 What's the secret to a happy marriage?
I suppose you've got to keep it fresh all the time. It's not just about keeping your marriage right but your friendship right, and making sure you're doing things to keep each other happy... And then the obvious!
If you were single would you go on a dating show like Stand By Your Man?
I don't think I'd be able to do this, I respect the boys for doing it because I just wouldn't be able to take the embarrassment if nobody chose me! I wouldn't be able to take that rejection, I wouldn't have the confidence, I would just go bright red.
Have you been doing anything special to keep yourself fit and looking good on camera?
I did for six weeks leading up to filming and then I had a bad week leading into it where Dominos took over my life! I'd lost about a stone and people don't normally like that, so I thought I better put on a little bit of fat.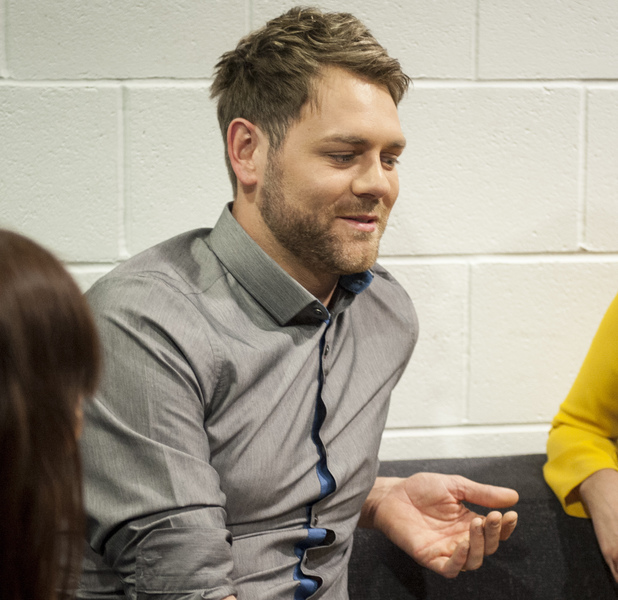 So what's your general fitness routine?
Vogue and I go to the park with this guy and he does all these weird, what do you call them, conditioning training exercises, like sit ups and press ups and all that. It's good because I wouldn't go on my own.
If we looked in your bathroom cabinet would we find lots of products?
It's all Vogue's stuff, so I don't get any of the cupboard space! I've got a quarter of the closet and the rest is Vogue's! I just use her stuff.
What have you enjoyed most about filming Stand By Your Man?
I think it's just the spontaneity. Something mad that you're not expecting happens every show. We've got a basic cast of girls, 40 girls, I have no idea where they found them because they're obviously the craziest girls from every town in the UK. They're just brilliant, the things that come out of their mouths you just cannot believe. It takes a lot to shock me and I was shocked! I'm in my 30s now and obviously kids in their early 20s are very different and have so much new slang like 'sl*t drops' and all these things I've never heard of. So it's definitely been an education.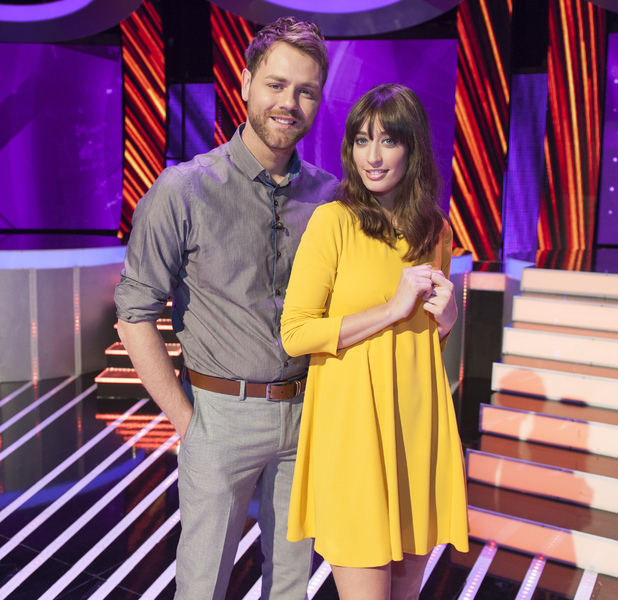 So it's been quite a while since you went clubbing then?
Yeah, and I think things were a bit different then. The guys were one side and the girls on the other, and it was a little bit more old school!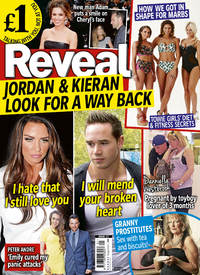 Did any of the girls on the show come on to you?
No, I'm too old and married!
How would you compare to a Paddy McGuiness style host? Do you have any catchphrases?
It's my first time ever doing anything like this so I'm just learning as I go along just kind of ask Laura what to do.
The show is all about finding a special person and going out on a night out, where do you like to go out?
I prefer staying in. I like to have a drink but I can't stand going to places where you just stand up. I like to sit down and chat. There's nothing worse than standing six deep at a bar. I like to have my bottle of vodka sitting right there, tunes on, people chatting, perfect night, I love it.
Stand By Your Man, coming to Channel 5 in JuneWe go behind the scenes on Stand By Your Man in Reveal magazine - out now!
Got an iPad or iPhone? Reveal Mag is specially designed to fit!