Charlie Sheen is not happy with Rihanna and he really wants the world to know about it…
The former
Two and a Half Men
star posted a
lengthy rant
to Twitter last night, accusing
Rihanna
of refusing to meet his fiancée while they were all dining together at the same restaurant in LA.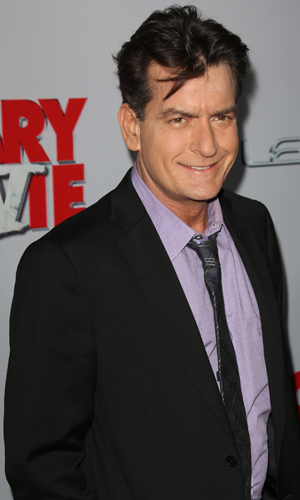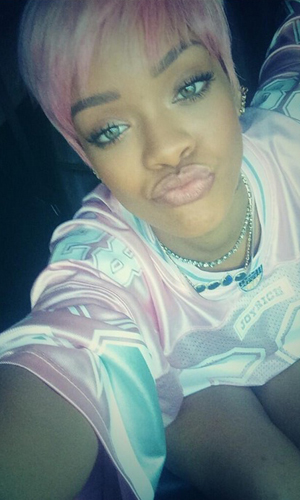 Although admitting he "couldn't pick [Rihanna] out of a line-up at gunpoint" himself, he told fans his fiancée Scotty is a huge fan and was desperate to meet the 'Umbrella' singer.
"I took my gal out to dinner last night with her best friends for her birthday," said Charlie. "We heard Rihanna was present as well. I sent a request over to her table to introduce my fiancée.
"Well, the word we received back was that there were too many paps outside and it just wasn't possible at this time. At this time? AT THIS TIME? Lemme guess, we're to reschedule another random 11 million to 1 encounter with her some other night?"
Again, he then said it wasn't an upset to him, though…
"No biggie for me," he said. "It would have been 84 interminable seconds of chugging Draino and 'please kill me now' that I'd never get back."
His Mrs did mind, however. "Nice impression you left behind, birthday or not," he told Rihanna. "Sorry we're not KOOL enough to warrant a blessing from the Princess. (Or in this case the Village idiot.)
Yikes!
And as if that wasn't enough, he went on to bash Rihanna's current pink hairdo. "I'm guessing you needed those precious 84 seconds to situate that bad wig before you left the restaurant," he ranted.
Describing himself as a "real vet", he also said if she didn't want to bothered then she shouldn't leave the house.
"See ya on the way down, (we always do), and actually, it was a pleasure NOT meeting you," he said. "Clearly we have NOTHING in common when it comes to respect for those who've gone before you."
Charlie also made sure to point out he always takes time to greet his fans.
So, what does Rihanna say about it all? Well, not much really. Her own response was via Twitter, writing: "Goooorrrrrrlllllll...... If that old queen don't get ha diapers out of a bunch..."
Got an iPad or iPhone? Reveal Mag is specially designed to fit!