Tom Fletcher's wife Giovanna has confirmed that their baby son is NOT named after Buzz Lightyear.
McBusted star
Tom and author Giovanna welcomed baby Buzz Michelangelo into the world
10 weeks ago, however they didn't call him after the
Toy Story
character.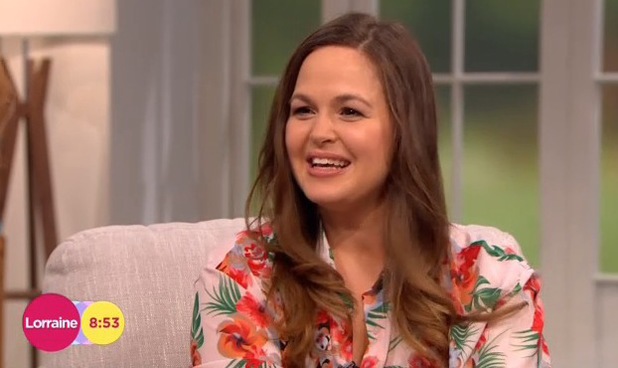 Speaking on ITV1's
Lorraine
today (23 May), Giovanna said: "We liked the name for a few years, but actually we went off it when I was pregnant.
"Then in the last month, it came back on the table. I know everyone thinks we named him after Buzz Lightyear but we haven't."
Tom and Givoanna - who is the sister of
TOWIE's
Mario Falcone - are childhood sweethearts and met when they were in school. In 2012, the couple married and
Tom recorded a truly romantic musical wedding speech
, which later went viral online.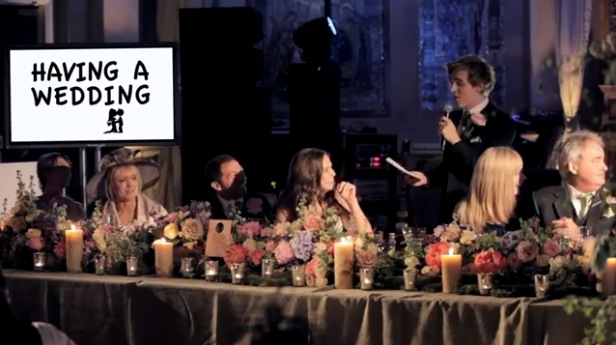 Speaking about it, Giovanna recalled: "I held myself together, because i knew that if I cried Tom would just weep.
"There's a point in the wedding speech where he looks at Danny [Jones from McFly] and he has to stop because he's really crying.
"I just knew that if I broke down he wouldn't get through it."
In October last year,
Tom and Giovanna announced her pregnancy in another musical video
, this time carving out the words 'we're having a baby' into pumpkins.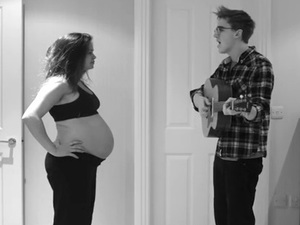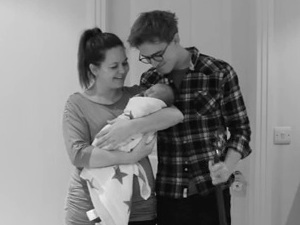 The couple then
documented Giovanna's pregnancy
with a series of photographs, which they then complied into a black and white video once Buzz was born.
"We took five photos a day," Giovanna revealed. "It's lovely seeing how skinny I was at the start!"
Tom is currently on the road with McBusted, the McFly and Busted supergroup, however he is getting back to his little family as much as possible.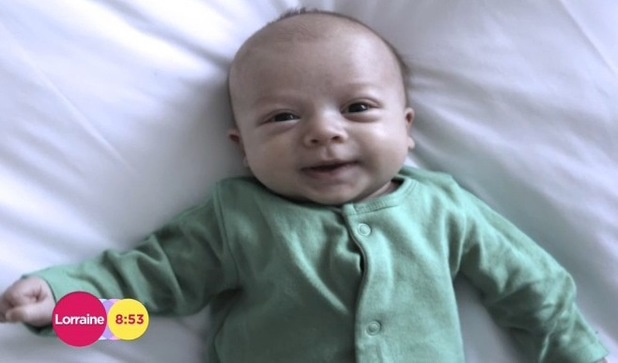 Giovanna explained: "He's been amazing and has been coming back as much as possible. Tom's great at getting in the car and coming back after shows.
"We actually just spent two weeks in Manchester, which was incredible. Room service and someone cleaning you room every day! Me and Buzz just hung out. Life is amazing."
Aww!
More celebrities who have welcomed babies in 2014:
Copyright: Rex Features WENN/Matthew Taylor/Daniel Deme/Josiah True/Matthre Taylor/Joe